There is a surfeit of book prizes. Big ones, small ones, ones that award experimental fiction, others that concentrate on female authors, or young authors, or authors from Ireland or Latin America. African literature is blossoming, and its prize culture is flourishing alongside. The Caine Prize is well-established, and the last few years have seen the establishment of the Mabati-Cornell Kiswahili Prize for work in African languages (announced on November 18), the Etisalat Prize for first time authors, and the South African Literary Awards.
None of these are recognised on a global level, and so people following this growing trend were excited when this year's Nobel Prize for Literature re-ignited speculation that the Kenyan novelist Ngugi wa Thiong'o would receive the award. His fans reasoned that the recent death of Chinua Achebe might focus the minds of the Swedish Academy on their pioneering and accomplished, but now ageing, generation of African writers.
But it was not to be. So to partly address this yawning oversight, here's a list of five of the greatest African novels:
1) Chinua Achebe, Things Fall Apart (1958)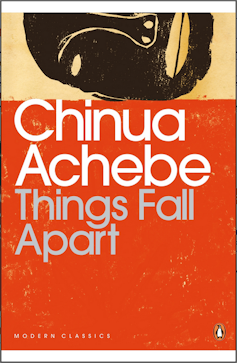 Things Fall Apart comprehensively imagines how the Nigerian Igbo community functioned prior to colonialism. The divisions in this community accompany the tragic fall of the hero, Okonkwo, whose heroic but rash stand against colonialism ends in a lonely suicide. Achebe's wisdom is sufficient to move readers beyond recriminations or historical blame, since the Igbo community adapts to accommodate Christianity and new forms of colonial governance. Just as the novel's title quotes Yeats' poem The Second Coming, Achebe's African philosophy of balance in all things works towards a millennial partnership with Western modernity.
2) Ngugi wa Thiong'o, Petals of Blood (1977)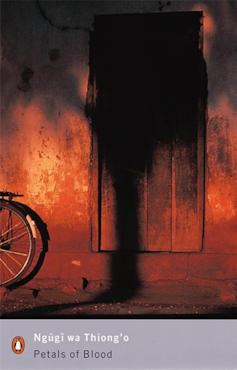 This is the great novel of African socialism. Petals of Blood reaches beyond its native Kenya to embrace the wider black histories of the Caribbean and the US. Drawing together four village outcasts – a teacher, an ex-Mau Mau soldier, a student teacher and a barmaid – the novel intertwines the characters' memories and life-experiences to construct a shared communal past. Ngugi accumulates a deep communal history of colonial, multi-national capitalist, and post-Independence theft. Charting the development and decline of a single village from Edenic pastoral to apocalyptic disorder, Petals of Blood likens the endlessly regenerating African socialist struggle to the Biblical resurrection.
3) Ayi Kwei Armah, The Beautyful Ones are Not Yet Born (1968)
Armah's novel reflects on the existential predicament of one honest man, a lone moral beacon in the corrupt last days of the Ghana's Nkrumah regime. Amid the greed of all who chase the "gleam" of possessions and wealth, Armah's unnamed man endures slights from his political friends and chastisement from his wife. When the Nkrumah government eventually falls, the man becomes the ironic saviour of those who have attempted to corrupt him. The man's moral purposes become vindicated for a moment and they anticipate a future in which the "Beautyful Ones" will one day be born.
4) Tsitsi Dangarembga, Nervous Conditions (1988)
A young Rhodesian girl, Tambu, dreams of going to school in a family that favours her brother. Breaking with her female destiny to work in the fields and bear children, Tambu realises her ambition of attending her uncle's mission school. But all is not well. Tambu's cousin, Nyasha, is aware of the trap of a colonial education, which empowers individuals at the cost of their belonging to family and community. As Tambu's dream materialises, Nervous Conditions charts Nyasha's increasingly self-destructive eating disorder in a futile rebellion against patriarchy and history.
5) Bessie Head, Maru (1977)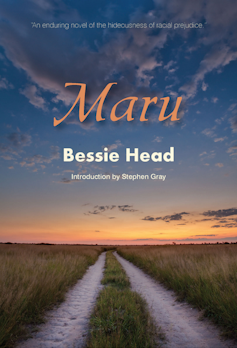 A powerful love story written during Head's exile from Apartheid South Africa. Margaret Cadmore is a young Masarwa (Bushman) woman adopted and educated by a British namesake. Margaret's identity breaks the usual categories in the Botswanan village of Dilepe, where her people are slaves. Unknowingly, she inspires a deadly love-rivalry between two powerful men, Maru and his best friend Moleka. Maru defeats Moleka and kidnaps Margaret through the wiles of witchcraft and suggestion. His marriage to Margaret has the effect of freeing her people from slavery. However, in an unconscious room in her mind, Margaret continues to dream of Moleka.
These novels contain stories that Africans themselves want to tell, stories that imagine a world exceeding all expectation. Their world, it is true, contains its elements of suffering, but it also offers the surprises of triumph, community, magic, justice, philosophy, wisdom, humour and the habits of African dailiness.
In celebration of African literature, readers can judge for themselves which of these great novels merit plaudits and accolades. So this year, stop that desperate rifling through the Booker and Nobel lists to find something to buy distant relatives for Christmas. Your list is right here.