In today's educational climate of league tables, exam results and Ofsted reports, many parents may believe this is all the information needed to decide which school to select for their child.
But while it is easy to see how schools are judged by their exam results, there is a wealth of evidence that highlights the damaging effects of high stakes testing cultures in schools – and how this impacts children's learning identities.
It can be misleading, then, to see schooling as being solely about achieving the best grades. Particularly as my research shows that for children, the most important aspect of school life are the relationships they build with their friends and teachers.
For children, secure friendships sustained over time are closely associated with feelings of confidence and self-worth. They also allow children to better adjust to school and form positive school values. But as many parents are aware, young children may, as one Mumsnet subscriber put it, "change best friends about five hundred times in their first couple of terms". In this way, the ups and downs of friendships can also cause a lot of issues for children (and parents). This had led some schools to take the controversial measure of banning best friends – which happened at Prince George's new school.
But social psychologists such as Brett Laursen, have spoken out against such policies, arguing that:
We [should] want children to get good at leading close friendships, not superficial ones.
And given that close peer friendships nurtured through adolescence encourage children's social development and help them to build other significant relationships, it is clear that the friendships children make in school, can have a long and lasting impact. So with this in mind, here are some things to look out for when making a visit to a prospective school.
1. Talk the talk
Talk with the headteacher and senior management team. Get a sense of how you experience them as role models and ethos setters. See how they interact with the staff and children. Do they know children as individuals and understand their backgrounds, and do they know children's names? These are all important things to look out for when you are visiting a prospective school, and can quickly give you a sense of how the school is run and the priorities in place.
2. Pick up on the vibes
Research has shown there is a general difference between girls' and boys' friendship groups. Boys are more likely to form extended social groups where status is gained through the denigration of other groups with differing social values. Girls, on the other hand, tend to form close one to one alliances – where social exclusion (often accompanied by a high degree of emotion) is more likely to happen within the group.
With this in mind, see how the children interact with peers and adults in the classroom. Think about what the atmosphere is like and if the children work in a purposeful way. Do they cooperate with each other? It's also worth looking at classroom grouping practices and consider to what extent girls and boys are encouraged to work together or if activities are segregated by gender.
3. Stay for playtime
It's worth sticking around for break time, too, as this can give you a real sense of how children are able to interact on their own terms. This is highly important, because recent research has highlighted the importance of "place" in shaping children's experience of school. In this way, the emotional attachment and responses children form to key parts of the school – such as the playground – can play an important role in building a sense of belonging and learner identity.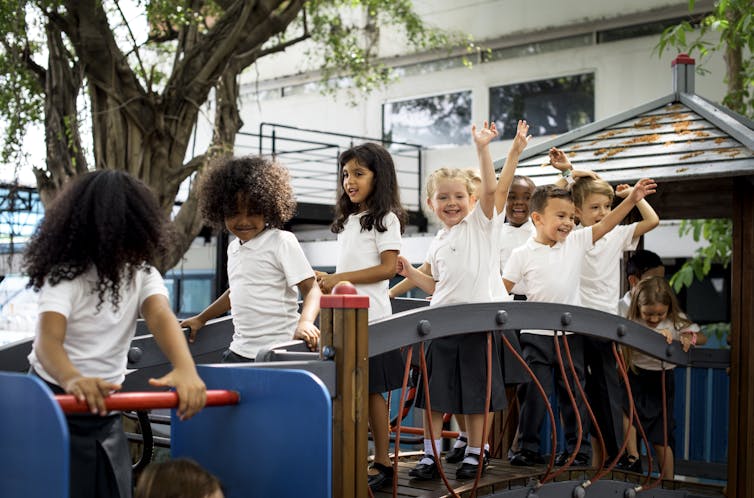 4. The laws of friendship
As friendships and relationships can strongly influence a child's sense of both inclusion and exclusion at school, give careful consideration to how a school provides for the emotional and social well-being of their pupils. See if you can get a sense of how the school deals with friendships and relationships and how teachers respond to children's friendship difficulties. Are children working together and playing together, taking turns and sharing? It is also worth asking about the school's key mission statement and philosophy for learning, and what resources back these up.
5. Look to the walls
Look at wall displays in the school, because these will give a good indication of how values are practised. Are they child-led and centred? Is there evidence that displays like a "wall of honour", or "values ambassadors", are not just a "tick-box" exercise, but are used in a meaningful way to acknowledge where children have practised social and moral values that are promoted at school?
A school that makes provision for learning how to "do friendships and relationships" can be instrumental in teaching important life and social lessons to children – and ultimately may be more likely to be a place where your child can reach their full potential.