Everybody loves a good whodunnit. It's why true-crime documentaries like Making a Murderer, The Keepers and now The Staircase have all been big Netflix hits. Yet away from television screens, true crime has found another very happy home – podcasting.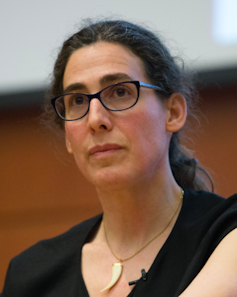 Serial is often cited as the podcast that gave birth to the genre in 2014. That's not entirely true, but it was ranked number one on iTunes even before it debuted.
Presented by investigative journalist Sarah Koenig, season 1 focused on the murder of Baltimore student Hae Min Lee in 1999. It was downloaded over 68m times and arguably led to Adnan Syed, Lee's then boyfriend, having his conviction vacated. He's now awaiting a new trial.
We have since seen an influx of very successful true-crime podcasts. The iTunes top ten frequently includes the likes of My Favorite Murder, Trace and Casefile True Crime – plus the brand new The Doorstep Murder.
We have reached the stage where it is getting harder and harder to separate the gems from the dross. Here then is my list of five true crime podcasts that demand your attention this summer:
1. Accused
Having recently chosen a new case for their third season, the Cincinnati Enquirer's Accused team seem unstoppable. Digging into leads old and new, interviewing witnesses, family members and other persons of interest, journalists Amber Hunt and Amanda Rossman breathe life into the cold cases they pursue. They are personable but level-headed and unflinchingly professional in their pursuit of the truth.
Start with Season 1, which focuses on the unsolved murder of college student Elizabeth Andes in 1978. Andes was brutally strangled and stabbed near her flat in Oxford, Ohio. Her boyfriend Robert Young confessed to the murder the next day, but recanted shortly after.
Over the course of a year, Hunt and Rossman examine the possibility of a false confession. They demonstrate the difficulties in reviving cold cases – including lost evidence, uncooperative officials, unchallenged suspects and unsubstantiated reports.
2. Someone Knows Something
From mail bombs to missing persons to murders by the Klu Klux Klan, filmmaker/writer David Ridgen doesn't shy away from complex and dangerous unsolved cases. With empathy and care he establishes relationships with victims' family members, making each season about their loss and grief as much as the case itself.
A prime example is Season 2, the case of Sheryl Sheppard. Missing since 1998, her boyfriend Michael Lavoie had been the police's main suspect. On New Year's Eve of that year, two days before she went missing, Lavoie had asked Sheppard to marry him on live TV.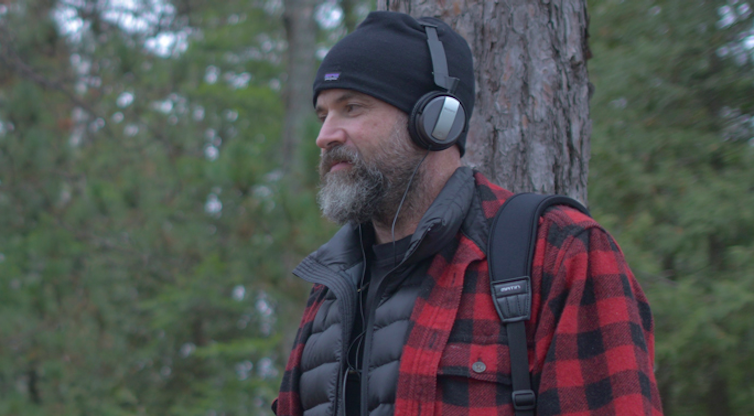 Particularly striking is Ridgen's relationship with her mother, Odette. She sometimes accompanies him as he relives the case, retracing routes Sheppard might have taken and places she might have stayed. Odette is emotionally shaken but brave, driven by the possibility that her daughter is not missing but murdered.
Ridgen's calm persistence instills a faith in the listener that he will pursue every lead. He continues to post updates after unresolved seasons have ended.
3. In the Dark
The winner of a Peabody award in 2016, In the Dark delves into investigations that have arguably been mishandled. The latest season looks at Curtis Flowers, a black man tried six times for the same gunshot killings in a furniture store in Winona, Mississippi – before finally being convicted and sentenced to death.
Hosted by reporter Madeleine Baran, each episode takes a different piece of the prosecution's evidence and examines it thoroughly. Within a few episodes, witnesses and jailhouse informants have recanted statements with what increasingly appears to be a case built around coercion and racial divide. I defy any listener not to be infuriated and baffled by what Baran reveals about the American justice system.
4. Criminology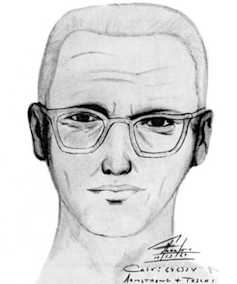 Co-hosts Mike Morford and Mike Ferguson started this podcast to keep long unsolved cases in the public eye. They began in 2017 by covering the famous 1960s/70s case of the Zodiac Killer, quickly establishing a reputation for meticulous research that reaches out to law enforcers, witnesses and victims and builds an evocative picture of events.
Their latest season – play episode one below – covers the story of the Golden State Killer, a serial rapist and murderer who terrorised California during the 1970s and 1980s. While the season was airing, a suspect, Joseph James DeAngelo, was arrested after his discarded DNA matched cold case DNA on file.
Although the podcast did not directly result in his apprehension, it certainly helped to keep the case alive by sticking to the facts, avoiding speculation and consistently appealing for information.
5. All Killa No Filla
Comedians Kiri Pritchard-McLean and Rachel Fairburn discuss historical killers ranging from Jack the Ripper to HH Holmes to Fred and Rose West (click audio below). They puzzle over the strange phenomenon of serial killing in a way that manages to be seriously funny without ever finding humour in the crimes.
Also look out for some beautiful unrelated tangents about everything from 1990s TV show Gladiators to hot air balloons. Anyone in Scotland in August can catch them doing a live show at the Edinburgh Fringe.