Companies offering life insurance will now disclose the outcomes of claims, under a new reporting regime in a bid to increase transparency in the industry. This information won't only be used by individual customers but also by financial advisers and in the case of many of us, by our superannuation fund, via a group policy.
If super funds consumers and financial planners use this data, it will likely place considerable pressure on insurers who have high rejection rates to improve internal practices, terms of insurance policies and better inform consumers about the scope of the insurance coverage. A history of high rejections would suggest that there is a relatively high risk the insurer would reject future claims. Awareness that an insurer has a high rate of rejections would lead to business being diverted away from them.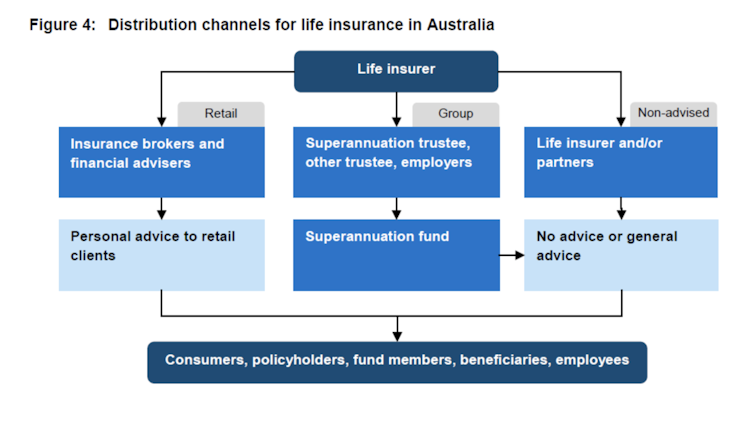 The new disclosure regime arises from an ASIC review of life insurance claims. As part of the review ASIC looked at the histories of 15 insurers that provide life, total and permanent disability (TPD), trauma and income protection insurance.
The review found the highest rejection of claims rates were for TPD (average declined claim rate of 16%) and trauma cover (14%). The rejections were lowest for life cover (4%) and income protection cover (7%).
Disconcertingly, the rejection rates vary substantially as between insurers. For TPD, three insurers had rejection rates of 37%, 25% and 24% respectively, compared to an industry average of 16%.
ASIC provided a comparison of rejection rates among the insurers it examined, but it kept the insurer names anonymous. For example the reporting on TPD rejections ranged widely.
ASIC's reluctance to name names in this review is understandable. It found that making comparisons was difficult, partly because the insurance policies have different terms and definitions. Sometimes these differences are subtle, and at other times substantial.
What is heartening is that ASIC proposes reporting on the conduct of individual insurers – that is, it appears ASIC intends naming names. The sooner this is done, the better.
It is in the mutual interests of consumers, superannuation funds managers, financial planners who advise clients on the purchasing of insurance, and the insurance industry itself that there is an improved capacity for purchasers to make informed choices.
Purchasing the right insurance policy is fiendishly difficult. Making anything resembling a rational and informed choice requires knowing which future events are covered by the insurance, and the likelihood of the insurer paying up if a claim is made.
Finding out which events are covered by a policy often requires wading through lengthy and complex product disclosure statements (PDS). In addition, making any reliable assessments about whether the insurer is likely to pay up on a claim is next to impossible. It is somewhat ironic these uncertainties exist as a reason for insuring is to buy peace of mind, and an assurance that if things go wrong we will receive money to compensate for some or all of the insured loss.
The difficulties consumers face in making comparisons when shopping for the right product contribute towards an inadequately competitive marketplace and a lack of consumer trust in insurers. This in turn is fuelling public disquiet that led to ASIC review of the industry.
ASIC found that overall the life insurance industry accepts 90% of claims in the first instance if a decision was made to about whether or not to make a claim. For death claims, an average 96% of claims are paid.
ASIC is concerned, however, that in some cases claims are being rejected on technical or contractual grounds that are not in accordance with the spirit or the intent of the policy. This presents a challenge for insurers to decide how to deal with that small number of claims that may not be covered under the fine print, but under any reasonable consumer or community expectation should be paid.
This sort of information is already published in the United Kingdom where the Association of British Insurers publishes data on claims payouts.
In Australia ASIC proposes working with the Australian Prudential Regulation Authority, the insurance industry and stakeholders to establish a consistent public reporting regime for claims data and claims outcomes. ASIC will report on claims handling timeframes and dispute levels across all policy types.
Enhancing the capacity for consumers to make better informed choices will help build trust in the industry and a more competitive marketplace. It will also help bring greater peace of mind for those purchasing insurance.