Cilla Black was the only woman to have two number-one hits in the group-swamped mid-1960s pop charts. She was also a working-class woman entrusted at just 24 with fronting prime-time BBC Saturday-night television and the only female host simultaneously to front two ratings-devouring behemoths of 80s and 90s ITV. Her career was a succession of breakthroughs, a litany of firsts, but it is only with her death that her pioneering status is being widely recognised.
We prefer our cultural pioneers to be edgy and challenging, and Cilla (as with many big stars, the mononym suffices) was none of those. In fact she was often the polar opposite of those adjectives, and her reputation rests on assorted zones of the uncool and unhip – the big ballad, the variety show, the cover version, the maligned cosiness of family entertainment. Yet it was a remarkable career, and it is difficult to understand the contours of the past half century of British showbiz with taking stock of the significance of Cilla.
In many ways, her achievements were most notable for establishing continuities between different eras. Despite being vaulted into prominence by the earthquake of Merseybeat, which shook a nation out of post-war deference by insisting on the new, the now and the young, she was within a few years drawing on entertainment codes honed in earlier decades. This led some to lament her supposed co-option by conservatism but the shift now looks more shrewd: a fusion of novelty and tradition that fashioned her into the unlikeliest of hybrids, a pop art Gracie Fields.
Cover star
Singing was always a part of family life, and the infant Cilla was encouraged to perform for doting relatives. In her late teens, she often dashed from her unsatisfying office job to watch local groups in Liverpool's celebrated Cavern Club. She sang on stage with some, was dubbed "Swinging Cilla", and John Lennon persuaded Beatles manages Brian Epstein to give her an audition. One was unsuccessful, but a second led to him offering her a contract.
Her first (minor) hit was a cover of a Lennon-McCartney song (Love of the Loved), framed by a rather try-hard press release dubbing her the "bird in a beat-boys" world. But real recording success only came when the pace was slowed to allow her to drape those yearning, keening vocals over two ballads.
Her cover version of the classic Anyone Who Had A Heart (an infamously challenging melody, full of unexpected time signatures and octave leaps) is customarily dismissed by purists, who cleave umbilically to the Dionne Warwick original, but Cilla's heartfelt hunger made her recording the best-selling single by a female artist in the entire decade. This was a decade, let's not forget, also populated by Dusty Springfield, Sandie Shaw and Lulu. Next, an Italian ballad pulsating with Mediterranean melodrama was retooled to give her another number one, You're My World, and her first era of stardom was secured.
Very few of Cilla's subsequent songs are as memorable. There were also regrettable miscalculations, with her unwise assault on You've Lost That Loving Feeling prompting Rolling Stones manager Andrew Loog Oldham to take out a large ad in the Melody Maker advising Britain of the superiority of the Righteous Brothers original. Nevertheless, she really could sing.
TV hit
But by 1967, shortly before his untimely death, her manager Brian Epstein had secured her a contract with the BBC to star in her own TV series. Phase two of her career was underway. The Saturday-evening Cilla show was not the only move made by 1960s pop stars into small-screen light entertainment (Dusty, Lulu and Sandie all had series too, while ITV successfully showcased Tom Jones) but Cilla's was the smash hit.
Live performances from Cilla were central to the show, but importantly it also involved her directly with the public. She was sent her into the streets to conduct jokey vox pop interviews and stage outside broadcasts from viewers' homes. Cilla's working-class background, Liverpudlian irreverence, and utter absence of pretension made her connections with the public seem especially authentic.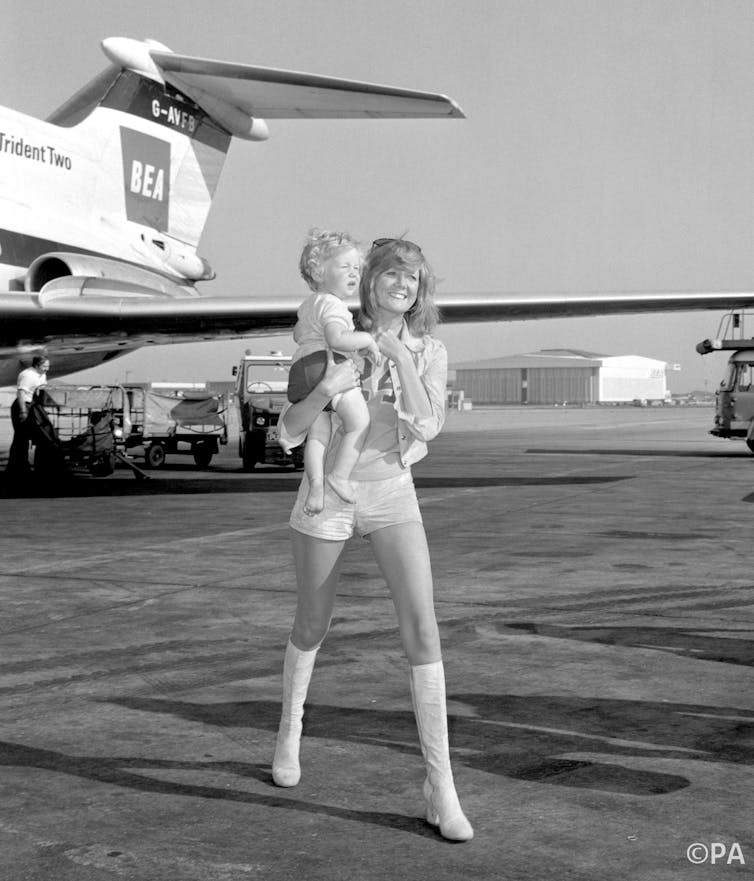 The BBC series lasted until 1976, while the pop hits had dwindled slightly earlier, although her celebrity standing was still such that she could be seen now and again gamely selling (or failing to sell) underwhelming records on Top of the Pops, forlorn in aunt-reassuring polyester. Although Cilla always protested that she was a singer first and foremost, television would be where her next reinvention prospered.
Blockbusters
After a lull of a few years, in the mid-1980s another gateway opened up with Surprise Surprise (a mawkish vehicle specialising in family reunions which Victoria Wood memorably skewered in her satirical drama Pat and Margaret) and Blind Date, the win-a-person dating gameshow which could justifiably be called the defining ITV programme of its decade.
Unsurprisingly it was not short of critics. In a memorably affronted appearance on the review show Did You See? Germaine Greer called for it to be banned. And its placement in the grey and burgundy taste wasteland of 1980s set design means that many of the clips shown in "remembering Cilla" montages could well damage sensitive eyes.
Yet Cilla ruled the roosts of both shows with an instinctive and stunningly assured grasp of popular taste and sensibilities. Imagine how intolerable Blind Date would have been with the oleaginous smirks or nudging laddishness of male game show hosts at the helm. Never (to my knowledge) any kind of explicit feminist, Cilla's demeanour and quiet steely control proved that light entertainment's long-term status as masculine territory could be breached.
This was also the era of Margaret Thatcher, perhaps not coincidentally, and Cilla's undisguised admiration for that prime minister and her successor John Major did not go unnoticed, then or now. But it's unlikely that many in Cilla's audience looked to a television host for ideological instruction, and both of her ITV blockbusters flourished well into the 1990s.
Of an era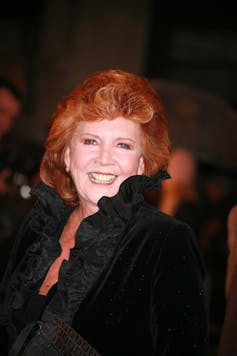 After they finished, her centrality to the national cultural landscape was unassailable (though I doubt that Germaine Greer ever became a fan). There were then smaller-scale TV appearances, the occasional splash such as the show-stealing Royal Variety act where she, Barbara Windsor and Paul O'Grady in his Lily Savage persona performed the strippers' number from Gypsy (Cilla's electrically-lit intimate costume-areas showing that her eagerness to seize and own centre stage had not diminished).
Hers was a very showbiz life, lived in the spotlight for half a century. Her undimmed commitment to razzamatazz no doubt explains the parade of celebs lining up to pay tribute (what the reliably spiteful Katie Hopkins mocked on her Twitter account as the "rush to gush").
Cilla wasn't quite the last of her kind, but her achievements were truly significant, her trajectory summed up her era better than most and it is exceedingly unlikely to be matched by any current pop stars. She achieved what she achieved when Britain had genuine social mobility, and when a docker's daughter could, with some talent, lots of luck, and a refusal to stay where she was put, end up as showbiz royalty.