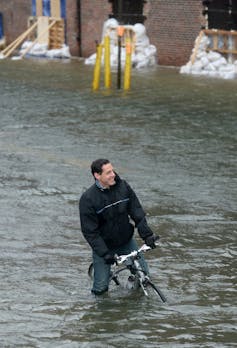 Superstorm Sandy has flooded seven subway tunnels in New York City and flooded cities after killing at least 69 people in the Caribbean.
Known as the Frankenstorm, Sandy has been downgraded from a Category 1 hurricane to a Tropical Storm grade post-tropical cyclone, according to the US National Weather Service.
MTA Chairman Joseph J. Lhota said in a statement on the transport service provider's website that the storm had "wreaked havoc on our entire transportation system."
"It has brought down trees, ripped out power and inundated tunnels, rail yards and bus depots. As of last night, seven subway tunnels under the East River flooded," he said.
"In 108 years, our employees have never faced a challenge like the one that confronts us now."
Hundreds of thousands people were without power and winds of up to 79 miles per hour (127 km per hour) were recorded at JFK International Airport in New York. Five have died in storm-related incidents in New York State.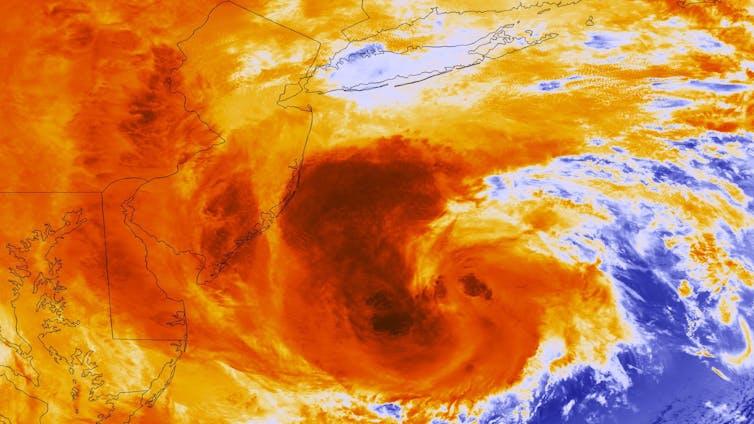 Below are some expert reactions collected by the Australian Media Science Centre.
More quotes and pictures to come
---
Professor Steve Turton, Professor of Physical Geography at James Cook University, Queensland.
This is not the largest storm ever seen; that title still rests with Super Typhoon Tip, which swept through the Pacific in 1979. Tip is the largest and most intense tropical cyclone ever recorded, it covered around 2,500 kms and holds the world record for lowest sea-level pressure.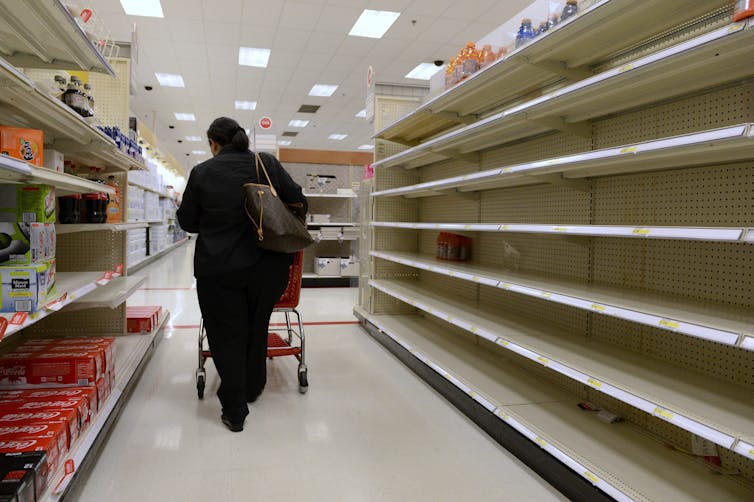 While this storm may not be the record breaker, it is still a once in a lifetime event. The issue with Sandy is both the size of the area affected and the population density in its path. The storm winds cover a huge area, the equivalent of the area between Brisbane and Adelaide or Brisbane and Cairns. This storm is also becoming a hybrid - a system whereby the hurricane (or cyclone) mixes with a polar jet stream and this is enhancing its development.
It could be the worst storm to hit this part of the United States since the 1938 New England hurricane. The difference between 1938 and now is that while we have improved monitoring and warning systems, the population has probably also quadrupled.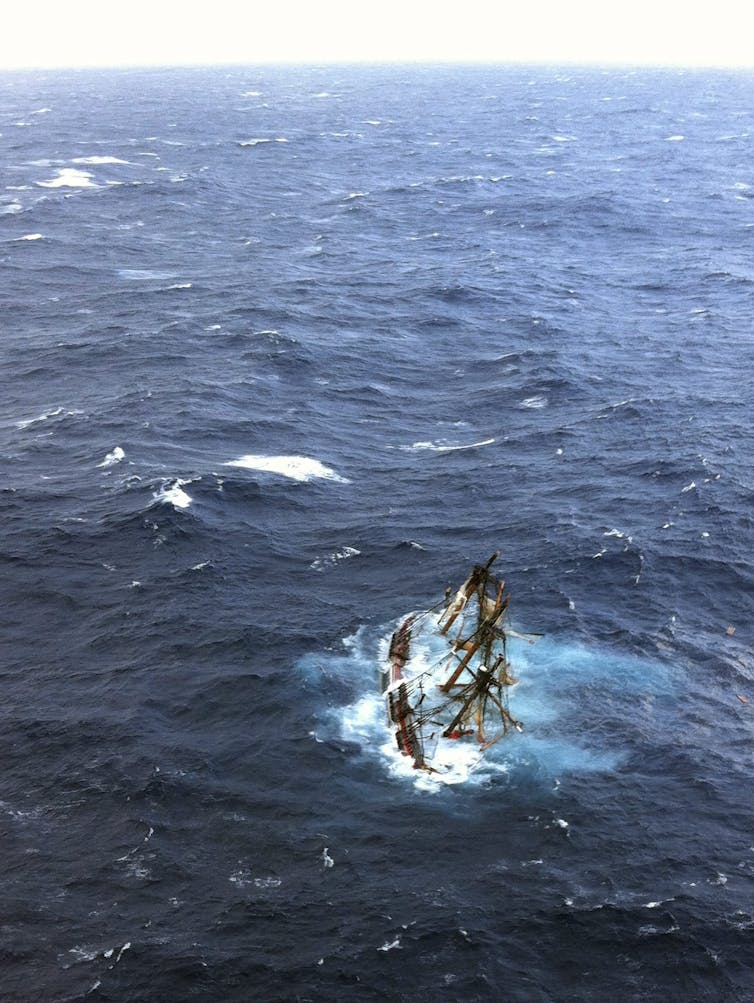 Another issue is the highrises in Manhattan. If you are 30 stories up the wind gusts will be 40% stronger than if you are at ground level.
The full moon is also playing a role in this storm. Full moons make high tides even higher and in this case it's likely to intensify the multiple storm surges that Sandy will produce.
The wide area covered means that unlike Cyclone Yasi which produced a single storm surge, in this case there will be a number of storm surges coming through. Sea water inundation is very dangerous - historically storm surges and river floods are the cause of more fatalities than strong winds.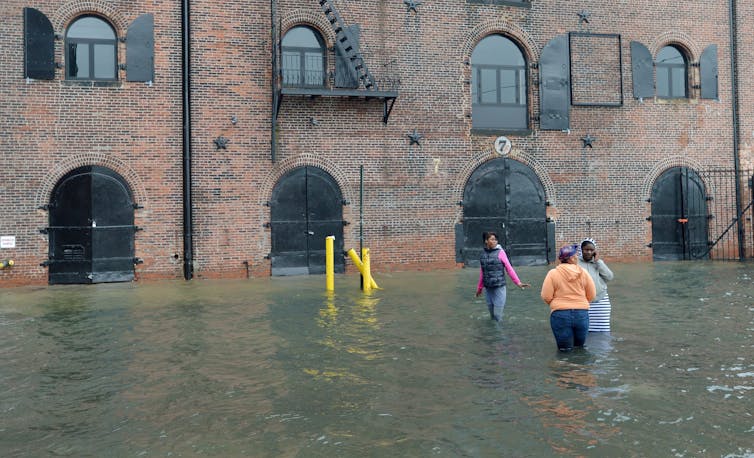 Comparing cyclones (or hurricanes) is a bit like comparing apples and oranges, each one is different. Cyclone Tracy was devastating not because of the size of the storm, it only spanned about 60km across, but because it was a direct hit on Darwin. In contrast, Typhoon Tip was devastating because of its size.
---
Kevin Walsh, Associate Professor of Meteorology in the School of Earth Sciences at the University of Melbourne.
While Hurricane Sandy does not have very high wind speeds by the standards of intense U.S. hurricanes, it is a very large storm and hurricane-force winds are expected over a large region of the densely populated north-eastern coastal region of the U.S.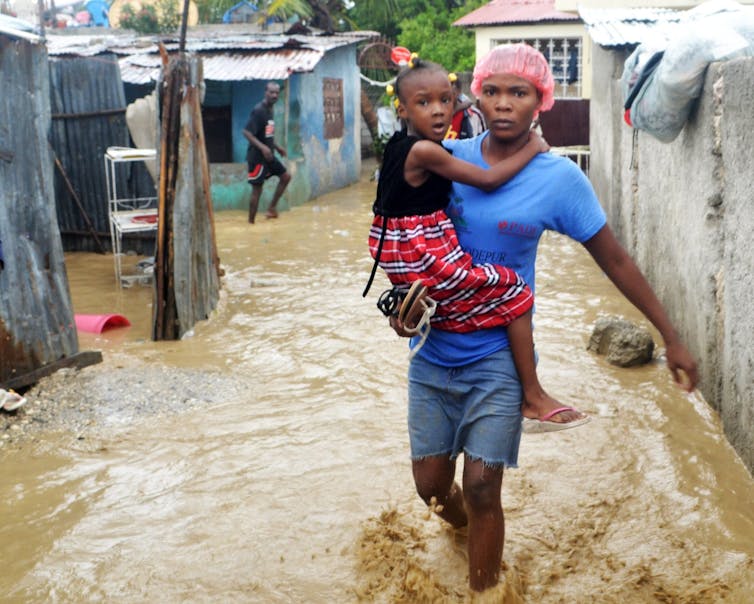 In addition to high winds, significant storm surge is expected in coastal regions, and this is usually the most damaging aspect of coastal hurricane strike, not the winds. Hurricane Sandy has maximum wind speeds that are considerably lower than those experienced in Cyclones Yasi or Tracy, but it is striking a much more densely populated region.