Pictures of bonny Prince George may well become a lot less common following a landmark ruling. Media pictures of the children of celebrities are now clearly off limits – unless their parents consent to publication.
The Court of Appeal has confirmed a High Court decision last year giving three of Paul Weller's children total of £10,000 damages for breaching their right to privacy. This will have far-reaching adverse effects on the freedom of the UK media.
Using such pictures is not illegal at the moment but the Weller ruling indicates how expensive it could be for the media if this decision is ignored by picture editors. The ruling clarifies that it is not just very young children of celebrities who are protected but also older, teenage children as well.
This issue has been rumbling for just over ten years, since J K Rowling's 19-month-old son David was photographed with in Edinburgh while the family were walking to a local café. His parents successfully sued the Sunday Express magazine and the agency that supplied the images on David's behalf.
A family day out
In the Weller case the three children had been photographed in public with their parents out together on a shopping trip, eating in a cafe in Los Angeles. The photographs had upset the children and – because of the celebrity status of their parents – their publication had security implications. Weller had asked the photographer to stop taking the photographs. But in October 2012 the Mail Online used seven of the pictures under the headline "A family day out". Taking and publishing such pictures in California is lawful, but in the UK the law was less clear. Weller therefore sued the Mail in the UK.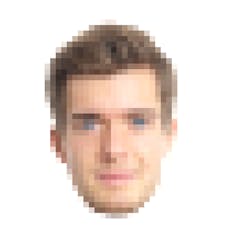 Children in the UK are presumed to have privacy rights and their rights are given higher protection than those of adults. Use of their images in the media without parental consent and in situations where they have a reasonable expectation of privacy therefore amounts to a misuse of private information. But this ruling has changed what "reasonable expectation of privacy" means, particularly when applied to the children of celebrities.
In April 2014 the original judge (Mr Justice Dingemans) held that the three children did have a legitimate expectation of privacy because, although their activities took place in a public area – shopping and eating in a cafe visible from the street – they were the activities of a family enjoying private family time. Weller's daughter Dylan, who was 16 when the photos were taken, received £5,000 and her ten-month-old twin step-siblings John Paul and Bowie received £2,500 each.
The 2014 decision was then challenged by Associated Newspapers, the Daily Mail's publisher, but as of today the ruling stands. This precedent means that celebrity parents now have extra power to control how the images of their children appear in the UK media: all children are protected in situations where they have a reasonable expectation of privacy. What constitutes being "reasonable" is debatable – so there may still be litigation about this in the future.
Price or pixels
Hannah Weller, the twins' mother and the stepmother of Dylan, is campaigning for a change in the law to protect all children, not just those of celebrities. Her Campaign for Children's Privacy calls for legislation to protect children's privacy by preventing the media from publishing photographs of children without consent from parents or a legal guardian. Where a child is identified, and there is no parental consent or public interest, the child's facial image should be pixellated.
Even so, it is not only the children of celebrities who benefit from this ruling. Picture editors would be foolhardy to ignore it. So it doesn't matter whether the photographs are of royal children such as Prince George and Princess Charlotte or simply of Jack and Jill throwing snowballs or splashing in the sea. Where the children have a reasonable expectation of privacy and there is no parental consent then pictures which include the children's faces cannot be published unless their faces are pixellated. This will also put a stop to the media "scraping" children's photographs from social media sites following disasters or other high-profile events.
From the media's point of view this decision is going to make the job of picture editors – and photographers generally – more difficult and complex. Demanding to see parental consent forms is not something that fits easily into the cycle of news production – and pixellation generally spoils the look of any picture.
And of course, the law of unintended consequences may result in some celebrities, who would welcome publicity, not having their pictures featured if there is a child in the frame who cannot be photoshopped out.