The fifth season of Game of Thrones is being released simultaneously across the globe, which means Australians will get access from 11am (AEST) on Monday April 13. HBO has decided to not drip-feed the episodes across differing regions, a method more commonly used for television series.
One reason for the change is an attempt to curb the high piracy rate associated with earlier broadcasts of the popular television series, particularly in Australia.
But according to Game of Thrones director, David Petrarca, piracy is not a bad thing and "may do more good than harm" by contributing to the buzz around the series.
During 2013, prior to the third season, Petrarca said that unauthorised downloads did not matter because shows such as Game of Thrones thrive on "cultural buzz" and benefit from the social commentary they generate.
The premiere of season 4 for Game of Thrones triggered a record rate of "more than a million downloads in half a day". Torrent Freak revealed Australia as the leader (11.6%) in illegal sharing of the episodes, followed by the US (9.3%) and UK (5.8%).
Australian cities also led the top cities in illegally sharing the program. Melbourne ranked number one and Sydney third, with Brisbane (ninth) and Perth (tenth) rounding out the top ten. These are not titles of which Australians should be proud.
Dubious record
Game of Thrones is not the only television program with a legacy of piracy. The Breaking Bad finale in 2013 had illegal downloads of "more than half a million times within 12 hours".
Top of the list again for pirating the finale was Australia, accounting for 18% of the illegal downloads, followed by the US (14.5%) and UK (9.3%).
But we are not always on top of the illegal download table. The recent release of House of Cards season 3 saw Australia at fourth place, behind China, the US and India.
What is important to note is that of the top ten countries listed, half – China, India, Australia, Poland and Greece – had no local Netflix service (although the Australian service launched weeks later). This lends support to the notion that a key problem is access, which needs to be resolved to help reduce piracy globally.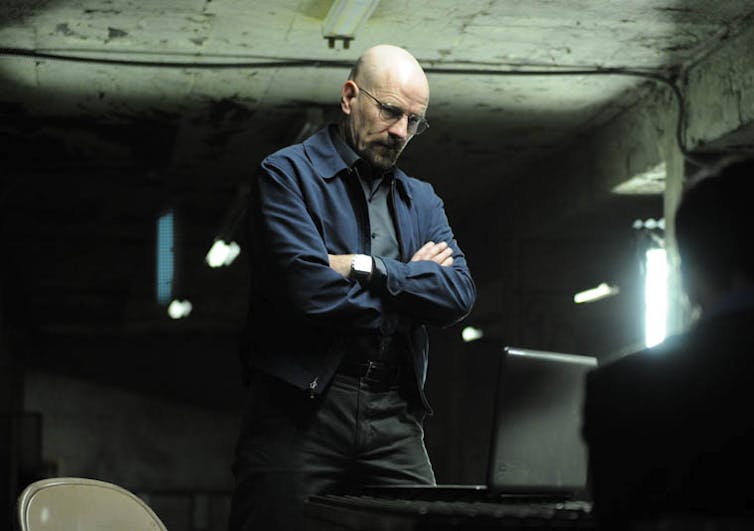 But are Australians the pirate leaders?
The Intellectual Property Awareness Foundation has commissioned studies in this area since 2009. Its 2010 report showed that more than half of Australia's population had participated in some form of piracy. The largest group was 18-24 year olds, with 69% pirating in some way, and over half using file-sharing software to pirate films and television programs.
The following year the attitude and rate of piracy of movie and television programs in Australia had "remained consistent".
The 2012 report stated that more than a quarter of those surveyed were persistent or casual illegal downloaders (i.e. downloading at least once a month). A further 10% noted they had but were no longer downloading illegal content. The report also indicated that the "persistent" downloaders were downloading more television programs than movies.
In 2013 those who were persistent or casual illegal downloaders dropped by a small margin of 2%. But research by Sycamore Research and Newspoll in 2014 showed "29% of Australian adults admitting to being active pirates", up 4% from the previous year.
What maybe more surprising for some is that piracy rates in Australia correlate with level of income and education. The rate of piracy more than doubles between those with a household income of A$40,000 (14%) to over A$100,000 (30%). The rate is highest in Victoria (25%) and metro areas far outweigh regional areas, 25% to 16%.
Even the US ambassador to Australia, Jeffrey Bleich, has asked Australians to stop pirating Game of Thrones after the launch of season 3. In his Facebook message, Stop the Game of Clones, he states:
As the Ambassador here in Australia, it was especially troubling to find out that Australian fans were some of the worst offenders with among the highest piracy rates of Game of Thrones in the world. While some people here used to claim that they used pirate sites only because of a delay in getting new episodes here, the show is now available from legitimate sources within hours of its broadcast in the United States.
The post resulted in numerous opposing comments, resulting in a second post, Return of the Clones.
But Australia should not be seen as a country of pirates, nor should piracy be seen as the social norm in this country. The ABC reports that 60% of Australian adults and 66% of Australians aged 12 to 17 said they had never downloaded or streamed pirated content.
Why are Australian's downloading TV and movies?
The main reasons Australians give for pirating content are cost and availability of content. In 2010 News.com.au completed market research that reported that TV shows were more regularly downloaded than films or music.
The study also showed that:
The most popular prices for legal downloads chosen by respondents were $1 per TV show, $2 per movie and 50c per music track.
The discussion of price was again raised in 2014 by the Communications Alliance Online Copyright Infringement Research Report, which noted that "most Australians believe cheaper and easier access to content will solve piracy problems".
The report found that Australians believe that A$1.20 per episode was the optimal price for television content, which is less than half the iTunes price for standard-definition shows, at $A2.99 per episode, and far from the high-definition price of A$3.49 per episode.
The Intellectual Property Awareness Foundation reports of 2012 and 2013 also had interesting results. During 2012, when acting legally, the preferred method from those surveyed was to stream content rather than downloading it. The following year the research showed a 4% increase on the uptake of pay-per-view services from the previous year.
Exclusive issues
Despite the many years of discussion around Australians' delayed access to content, it still continues. The most pirated television program, Game of Thrones, is restricted to Foxtel, which has only a 30% penetration rate in Australian households.
This is in comparison to the US, where pay TV has over 80% penetration, and 50% in the UK. Therefore, in the local environment, 70% of households will not have access to the program – at least, not without subscribing to a large package of other programs and channels.
In the US the latest season will be available via the new HBO Now service via Apple TV, at a cost of US$14.99 per month. For Australians this won't be an option, unless they wish to attempt bypassing geo-blocking. Again, the content producers are demonstrating a "restrictive" – or as they may say, "exclusive" – ideology.
As noted previous, Australians' approach toward subscription television is far different to those in the US. In Australia, television was developed on a free-to-air model. Subscription services like Foxtel are still young in comparison to the US, which has a long history of pay television.
In the US there has been a recent decline in the subscription rate of pay television with the introduction of Netflix. A report by Leichtman Research Group stated that:
48% of US households that don't subscribe to pay TV now pay a monthly Netflix bill, up from just 29% in 2012 and 16% in 2010.
Netflix has also been shown to lower the BitTorrent traffic in the countries it operates within. Netflix's chief content officer, Ted Sarandos, noted:
When we launch in a territory the Bittorrent traffic drops as the Netflix traffic grows. So I think people do want a great experience and they want access – people are mostly honest. The best way to combat piracy isn't legislatively or criminally but by giving good options.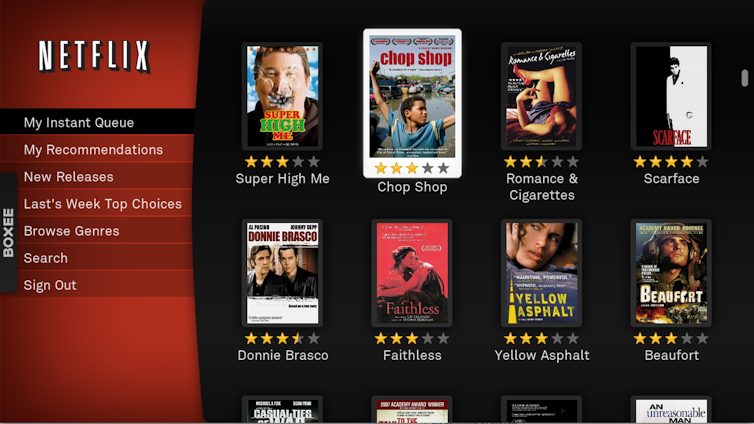 Will the new VoD services assist with piracy in Australia?
Whilst we can continue to make the comparisons between Australia, the United States and the United Kingdom, we need to be clear about the differences between the media structures and business models of the countries.
Whilst Australia emulates parts of the US and UK models, Australian viewing and sourcing of media, particularly television, differs from the other two countries.
Australia's free-to-air broadcasters have made attempts to hinder piracy by "fast-tracking" programs, but it appears this has not had a major impact. This may be due to the limited prime-time hours available to Australia's three commercial broadcasters and the added costs to broadcast a program at the same time as it is launched in the US.
While the new video-on-demand (VoD) services – Stan, Presto and Netflix – could assist in reducing piracy, as evident by the results in the US with Netflix, there still is the issue of "exclusive" rights, in particular with Foxtel.
This could change in the future as Foxtel is a joint partner with Seven in Presto. But for now Game of Thrones remains solely with Foxtel. This could yet again see Australia top the piracy charts for season 5.