New York, Paris, Milan and London Fashion Weeks are some of the most important and influential dates in the style calendar. But while internationally renowned models and designers gather to present the Autumn/Winter 2016 collections to select celebrity audiences, it's easy to think that fashion descends from the domain of elites, to be mimicked by the masses.
But history shows us that what we wear on the street doesn't simply trickle down from the catwalk. Take London, for example: during the 1960s, the city rose to become a paragon of style. Designers like Mary Quant epitomised the boutique culture of the swinging sixties, while renowned fashion editors such as Diana Vreeland turned to London as an inspirational symbol of style.
Meanwhile, London's subcultures – such as the Mods, Punks and New Romantics – were also starting to gather force. Their style was the antipathy of fashion: they were a resistance to the mainstream. Unlike typical trends such as mini skirts and jeans, Punks were identified by their penchant for bondage trousers, ripped t-shirts, safety pins and Mohican haircuts, while Mods were often known for sporting suits and riding scooters.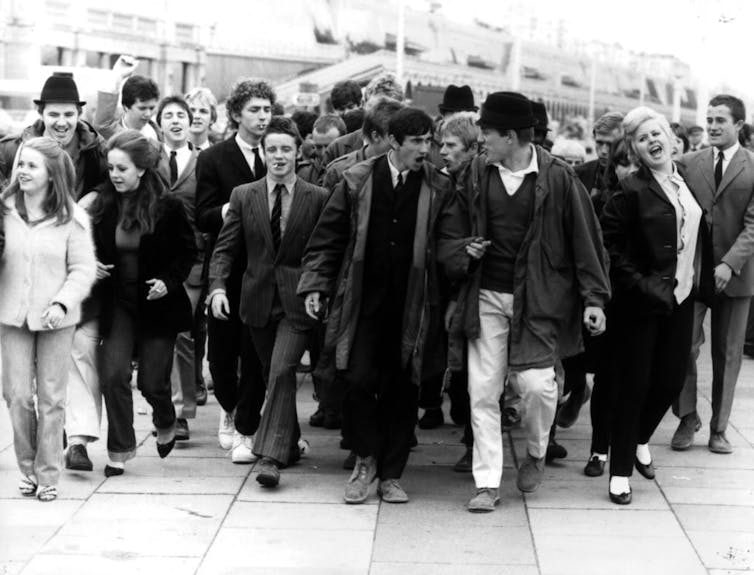 These subcultures paved the way for street style to become a global fashion phenomenon. Street style turned the tables in fashion: rather than being dictated by the major labels, trends bubbled upwards from these alternative groups. Street style is, in essence, a visual mode of self expression within urban environments.
So, as the fashion crowd arrive, the focus will not just be on the catwalk shows, but on the streets themselves. Areas such as Hoxton, in London's East End are seen as hotbeds for unique and original style. Rather than presenting a coherent, distinctive "London" style, these streets offer a space for creative expression, defined by the individual wearer.
Let's get digital
These days, the democratising influence of street style has found another outlet. While fashion week was once the exclusive domain of the invited fashionista, the rise of social media – and specifically fashion bloggers such as Susie Lau of Style Bubble – has shifted the spotlight towards the style of supposedly quite ordinary people.
Vogue's website is awash with street chic images, featuring the unique and original style of individuals, either on their way to London Fashion Week, or just out and about on the town. And since Scott Schuman launched The Sartorialist in 2005, a vast array of independent fashion bloggers have also set out to capture street styles in cities around the world.
As a result, style today has become both individualistic, and universal. As globalisation brings about the mingling of different cultures, cities are becoming melting pots of style. Through the power of the internet, the plethora of fashion blogs have helped to capture both the uniqueness of, and the similarities between, urban trends across the globe. For example, while Easy Fashion portrays the essence of Parisian chic, Istanbul Fashion Addict focuses on global street style.
A world of fashion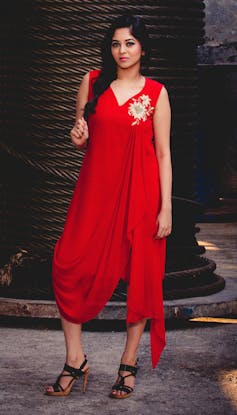 Because of these developments, a host of cities beyond London, New York, Paris and Milan have started to appear on the fashion world's radar. Indeed, last year New York's Fashion Institute of Technology held an exhibition which celebrated the growth of new fashion capitals across the globe. A well as more predictable locations such as Copenhagen, Berlin and Shanghai, there are a number of cities surprising us with their up and coming style.
In Helsinki, Finland, the style for sneakers and asymmetric layering reflects the city's culture of comfort and friendliness. Meanwhile in Mumbai, style blog The Wearabout presents a different view of India – one which is not defined by the usual tropes of class or poverty. The style depicted on this blog is heavily influenced by the culture of Bollywood, but also reflects India's interest in Western fashion.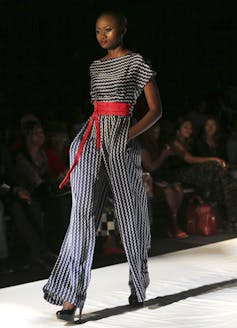 In Lagos – Africa's largest city – fashion and style is a way of life, reflective of a vibrant culture where it is important to be well-dressed. Indeed, the city's relatively new fashion and design week is placing style high on the cultural agenda, while allowing up and coming designers to have their stuff strutted on the catwalk.
Voted one of the top 15 most fashionable cities in the world, Melbourne's style represents a fusion of European and Asian cultures, reflecting the city's international and creative vibe. Nylon magazine described Melbourne a city of eclectic style, explained by the fact that it bridges many different cultures.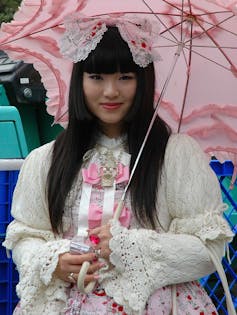 In Asia, Tokyo has its own unique and distinctive street style focused around subcultures such as the Gothic Lolitas and the Harajuku girls. These group styles are mainly played out by teenagers who frequent the different areas of Tokyo. Here, style is inspired by the fantasy worlds of Cosplay and Manga, providing escapism from the regimes of a more uniform culture.
Cities are playing an increasingly important role in the realm of fashion. But rather than showcasing geographically isolated trends, they're providing space for the celebration of individuality. So, as the fashion crowd descends, remember that true style doesn't have to come from DKNY or Dior – it can also be found on the streets of your city.