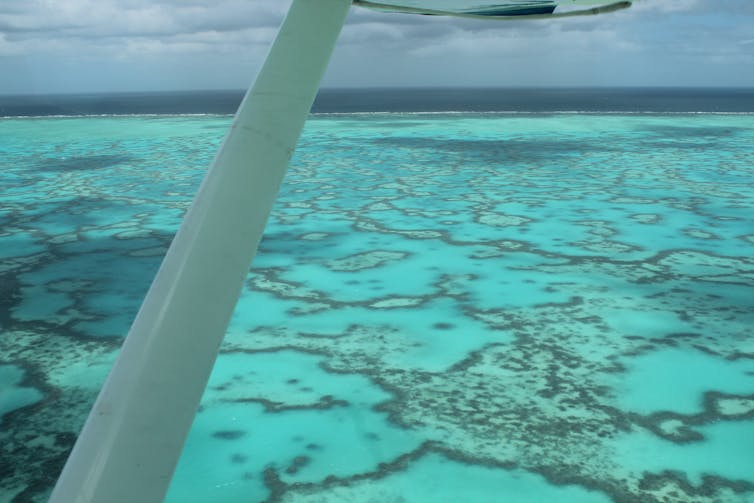 The future of Australia's climate and respect for environmental science stand to be the biggest losers in all of the forms of class-mobilised politicisation that are impacting Australia currently. Somewhere between the vocation of politics and the vocation of science, Australia has lost its way – to the point where our international standing is seriously on the line.
Sociologist Max Weber argued 'politics is the art of compromise', while science is able to deliver societal progress for those who will listen to it. Neither are being achieved in Australia at the moment. The government is perfecting a paradigm for how to lose friends and alienate people, and bases its advice on those who have neither scientific method or credibility. This is a dangerous reductivism.
The revelations on Four Corners last night that the advice of the grandfather of Great Barrier Reef studies, John Veron, and Australia's leading reef scientists was all but ignored in approving the fine silt dredging at Abbot Point is the latest case in point.
Instead, the entire process was politicised by parachuting in a bureaucrat from Canberra, Bruce Elliot. Yes, the stringent protections are supposed to be there, but they were also purported to be there in Gladstone – and Four Corners made it very plain to see what happened there.
The reef case has parallels with taking advice from Maurice Newman on climate policy. Newman has pursed his own personal crusade against climate science for many years now and it would be difficult to discount him as the key lobbyist who has been pushing for the abolition of the renewable energy target (RET).
As with global warming, so it is with the RET. All the evidence available shows that abolishing the RET would be really bad for electricity prices. But presumably because it is a direct threat to the profitability of energy providers, Abbott has sent back Dick Warburton's report with the message: get rid of the RET altogether. Whereas retaining the RET is the best policy an "infrastructure prime minister" could give us.
Here, the imprecise science of the economist is to be massaged to achieve a myopic political own goal that is not only not in the interest of Australia's climate welfare, but not even in the interests of the government's political welfare. As with repealing the carbon tax, it will soon come back to bite the government, when electricity prices do go up.
Even the Daily Telegraph, which has long campaigned against renewables, is reporting on the most recent study that shows the impact of revoking the RET on hip-pockets. Whereas the 'carbon tax' was redistributing wealth back to the budget with no impact on electricity prices, removing the RET will actually accelerate the increase in those prices, very significantly.
But then, the war on the RET is looking even more suicidal when it is considered that the Palmer United Party has made it clear that it won't be joining Abbott and the government under any circumstances. It won't be joining Newman either, with Palmer announcing a climate change convention immediately after the G20. Newman might have trouble getting a column in Palmer's planned newspaper that he announced on Twitter last night: the 'Australasian Times'.
But much more complicated and contradictory for PUP is its relation to coal exports in Australia. The RET is relatively small biscuits compared to coal mining. It could be a bigger deal if it places Australia on a high-renewables infrastructure path to decarbonisation. But environment minister Greg Hunt's approvals of the GVK Hancock (Alpha Coal) mine in May, the Carmichael Coal mine project last month and of Clive Palmer's China First mine in December last year are a disaster for the world's efforts against climate change.
When the yearly exports of coal from these mines are burned, they will produce more than 200 million tonnes of carbon dioxide per year. Direct Action is aimed at reducing emissions by 131 millions tonnes per year. There is little point in Hunt pursuing a carbon reduction fund in the Senate when he is racking up coal mine approvals faster than voters are seeing their electricity bills rise.
What is the point of insisting on Direct Action in the wake of approving these mines? Given that the price of coal is rapidly diving, is there any point in selling coal either domestically or overseas? It is soon going to be difficult for a fossil fuel power plant to turn a profit, even if the coal was free.
Hunt has consistently run the argument of the now policy-bankrupt Bjorn Lomborg that selling coal to the Indians is a benevolent exercise, that why should we deny India the same lifestyle as a first-world country.
at the end of the day, this is about providing electricity to up to 100 million people in India (who) can be lifted out of poverty where there can be electricity for hospitals and schools
There are two problems with this: the first being that it is incredibly patronising in an economic sense. India's new prime minister Narendra Modi has already pledged support for renewables before coal.
The second problem is a deeply historical one, and turns on a commonplace misunderstanding of the relation of first world empires to poorer nations. To argue that a first-world nation has a responsibility to poorer nations to lead them into the more destructive aspects of their economic activities is risible.
It is a disgraceful affront to populations of developing nations that have actually been underdeveloped by capitalism and the activities of imperialist states that go back hundreds of years.
Just as European capitalism under-developed Africa, South America and India, free market and state-controlled versions of carbon-intensive capitalism are about to underdevelop the entire planet.
That Hunt, following the arch-apologist for global warming, Lomborg, could attempt to trade-off the living poor, whose conditions are the legacy of an earlier phase of capitalist exploitation of labour and resources, with the prospect of condemning the entire population of the earth to an extinction-level event is of an order of profanity that will prove difficult to beat as we approach two, three and four degrees warming.