It did not take long for a diplomatic rift to open between the United States and Mexico following the election of Donald Trump.
Mexican president Enrique Peña Nieto has cancelled a planned visit to the White House after Trump signed an executive order calling for construction to begin on the much-vaunted border wall between the two countries.
Trump campaigned heavily on the idea of building a wall, and insisting Mexico pay for it, while also pushing to renegotiate NAFTA, the trade agreement that has bound the economies of both countries (and Canada) for more than 20 years.
Peña Nieto has consistently said that Mexico will not pay for the wall, while also signalling that he is open to rethinking trade relations with the US.
An easy target
Dealing with the wall and NAFTA issues at the same time would be challenging for both the Mexican and the American governments regardless, but the task is further complicated by the fact that neither president is popular with his people.
Trump has started his tenure with very low approval numbers, and while his inauguration speech was received positively by a number of Americans (especially his prescription to "buy American and hire American"), his first day in office saw millions of women and men march in protest across the world.
Facing a tepid honeymoon period, Trump must bolster support by quickly catering to his electorate and fulfilling key campaign promises.
"Now we have to deliver", he said to a gathering of congressional Republicans last Thursday.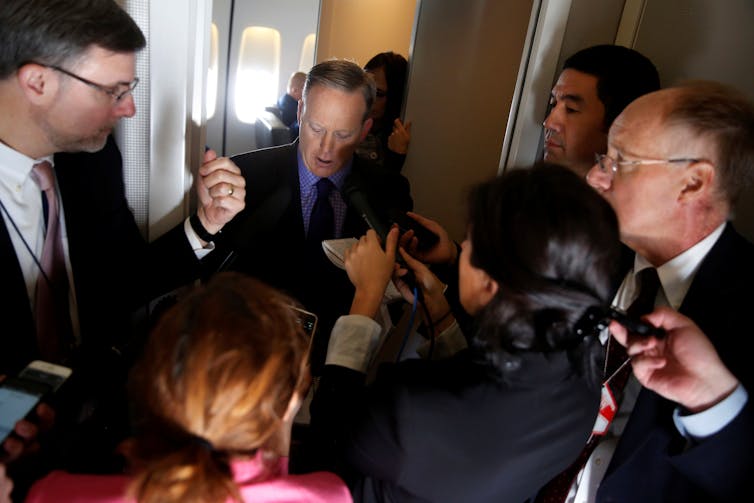 Traditionally, Republican voters are interested in government creating jobs and fixing problems with immigration. Unlike their historically pro-free trade elected officials, Republican voter attitudes towards NAFTA have been historically negative. And while GOP support for the wall has never been great, it has now become an important issue for Republican voters.
But delivering on the campaign promises that galvanised Trump's base means substantially, and negatively, affecting America's relationship with Mexico and with Mexicans living in the US.
That hasn't stopped president Trump. Following the twin narratives that NAFTA has caused severe loss of US manufacturing jobs (but perhaps not as many as claimed), and that illegal immigrants have either voted illegally (against him, or so he has said) or committed severe felonies that threaten the security of American citizens (which they do, but no more often than US citizens), the US president has aimed his policies at Mexico.
Perhaps Mexico is simply the easiest target to pick on – a trade war with China would prove too costly, and a war in the Middle East too difficult to pull off just now.
Jittery peso, jittery neighbour
The situation on the other side of the border isn't as different as one might think.
In an interesting symmetry, 48% of Mexicans have said that they would support renegotiating NAFTA, which they believe has been better at increasing the variety of imported US goods than at improving economic growth or creating jobs.
But any common ground that could make difficult negotiations easier is overshadowed by a tough political backdrop. During the contentious US presidential campaign, Peña Nieto invited Donald Trump to visit Mexico City, a decision Mexicans did not think much of given Trump's open hostility toward their country.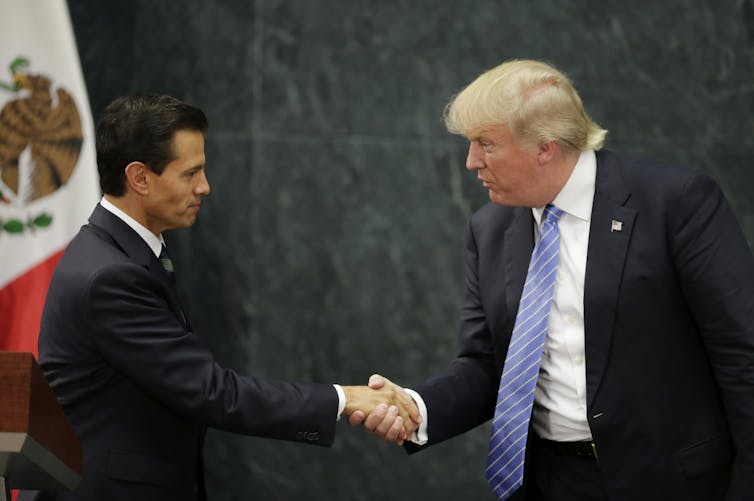 The unpopularity of the trip caused the government minister who orchestrated it to resign – though he later came back on board after Trump's victory, to manage the relationship with the US administration.
Under such circumstances, it is no surprise that Mexicans are feeling pessimistic, with three in four asserting that the government is "unprepared" to handle their hostile northern neighbour.
Still, to prevent upending Mexico's economy, negotiations between the two countries cannot be postponed for long. Uncertainty about the future of US-Mexico relations has made the peso jittery: on election day it plunged 12%, and its value has continued to rise and fall precipitously with each of Trump's tweets and Peña Nieto's moves.
Getting tough with Trump
The Mexican government and people have unanimously rejected paying for a border wall. So cancelling the meeting was perhaps the best option for Peña Nieto, given the president's vulnerable position – currently 86% of Mexicans disapprove of his administration – and the risks of actually meeting with this heavy-handed White House.
Bailing on the state visit may have given Peña Nieto a bump in the polls (we'll know next week), but it was bad news for the peso, which saw a another decline after an exceptionally bumpy day.
It also caused the White House spokesman to announce that a 20% tariff on Mexican exports would cover the expense of the wall.
The decision was quickly reversed after it was pointed out that a tariff would essentially mean that US consumers, rather than Mexican taxpayers, were paying for the wall – not to mention that would probably be illegal and would definitely wreak economic havoc. Apparently, an import tax is now just one option among many others under consideration.
It is still too early to know how citizens on both sides of the border will receive all this news. Do Americans care enough about the wall to shift incentives and get it built? Do they care about it at all?
On the Mexican side, incentives are strong for the president to continue resisting Trump's agenda. Nationally, a number of other politicans – from former president Vicente Fox to opposition leader Ricardo Anaya – urged Peña Nieto to cancel the Washington visit, and there was immediate international support for the decision once he did.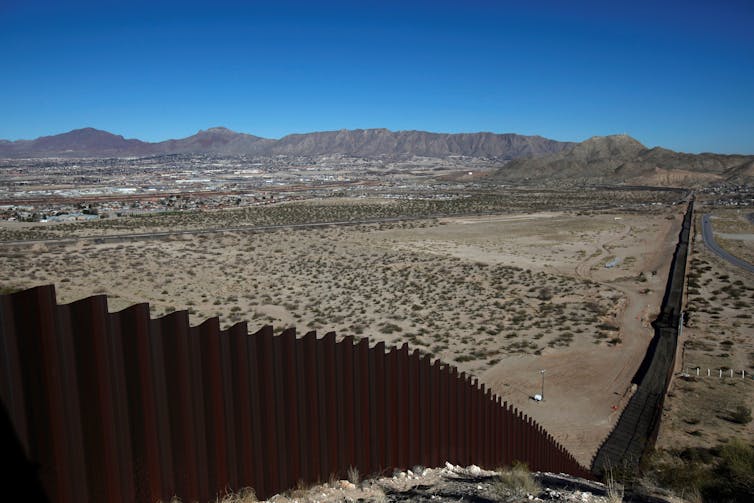 From across Latin America, calls for hemispheric unity in the face of an aggressive US administration are growing louder; Bolivian president Evo Morales recently suggested that "our Mexican brothers should look more to the south".
By insisting that the border wall is a deal-breaker for Mexico, the president may have stumbled onto a rallying cry that can unite the Mexican people and carry the country forward into the difficult next phase of its relationship with its mighty and unpredictable neighbour up north.