Fifty years ago, the notion of Australian fashion may have been regarded as an oxymoron. This is not a critique of Australians' capacity to be intrinsically stylish, as there is plenty of evidence to reflect the contrary.
Rather, the Australian fashion industry, historically, was based on adopting and adapting the looks that evolved internationally, predominantly from Europe. The contemporary fashion industry in Australia has really only developed an individual identity in the past 20 years.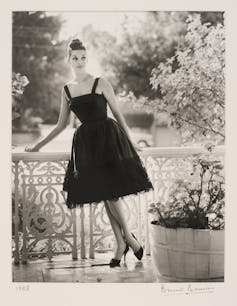 To put this into some context is to also understand the evolution and shifts in the Australian fashion system over the past four decades.
My early memories of the Australian fashion industry in the 1970s are clustered in two key geographical locations: Flinders Lane in Melbourne and Surry Hills in Sydney. These two locales housed industrial spaces in multi-floor buildings where the heart and soul of the fashion industry thrived.
Fast track to the 2000s and the industry had dispersed. With the rising costs of inner-city locations, fashion houses moved their bases out across suburbs and designers and brands spread across Australia. Local manufacturing has now shrunk to a level of being minute or bespoke and most production now takes place in offshore factories with no connection to the local scene.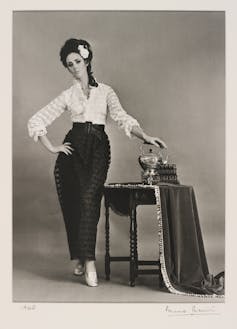 The geographical displacement of the fashion industry and the shift in manufacturing practices has resulted in a move from an Australian large-scale manufacturing hub to the development of fashion clusters across major cities in which creative collaborations thrive and emerging designers prosper.
Australian fashion is in a unique position, with approximately 85% of its industry representation being small to medium businesses. As a cohort of enterprises, they are spread across the nation, often working in isolated pockets.
Across Australia, many smaller practitioners are flourishing, despite the efforts of mainstream media to create alarmist commentary on the industry going into a downhill slide and no future for our creative designers.
Commercial viability has been in the headlines recently, with a number of mid-sized businesses going into voluntary or forced administration. At the moment, we are working through a period of major shifts in the fashion system globally.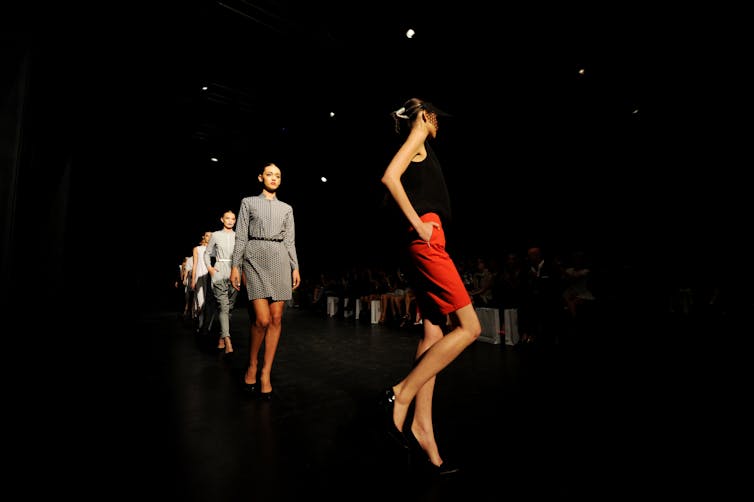 New challenges
As more designer labels struggle (Lisa Ho, Bettina Liano and Kirrily Johnston to name a few), they often do not have the infrastructure and resources to deal with higher overheads such as increased shop rents, volatile global supply chains and shifts in purchasing patterns of major retailers.
It only needs one thing to go wrong for a business to be destroyed.
One of the key issues for many fashion labels is that they have continued to work within a system that worked ten years ago but is less successful today. Designers who rely on wholesaling are finding it increasingly difficult to survive in a world where long lead times requiring investment in production and materials are no longer offset by retailers with a fat cheque.
Retailers now commonly demand payment terms of 90 days or more (meaning the designer gets paid 90 days or more after the invoice is issued) and all the risk sits with the designer supplying the product. If merchandise doesn't sell then, the retailer demands a discount – or worse, returns all the goods within the 90-day period.
In the case where goods may be faulty, the designers are finding it increasingly difficult to make a claim against suppliers in other countries with different trade rules and retailers equally refusing to accept the goods.
Cautious optimism
There is light at the end of the tunnel with two areas of specialisation having the capacity to strengthen businesses.
The first concept is: "keep it small, keep it special." Emerging designers are opening engaged and experiential retail spaces, offering informed and positive service (by staff who know and love the product). These are often pop-up stores that encourage the consumer to buy now, before it disappears.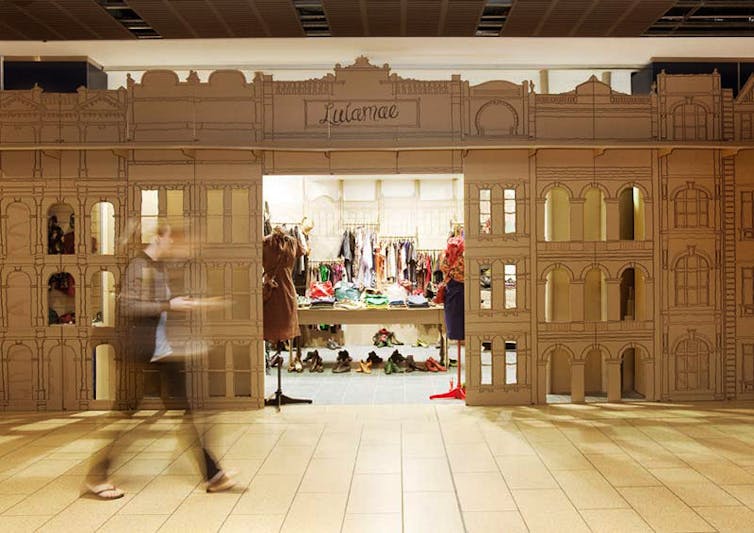 A second commercial proposition and an incredible growth area is the world of online retail. Online shopping has become the new norm and allows designers to be in control of their own supply chain.
Engaging websites enable smaller scale enterprises to test the retail market, react to consumer demand and offer merchandise globally, without the constraints of potentially expensive and volatile international expansion.
The online world is providing Australian designers with a fertile interface with global fashion advocates, without the constraints of trying to make it big overseas. But this does require shifting the processes and systems embedded with the fashion industry – something not easily done.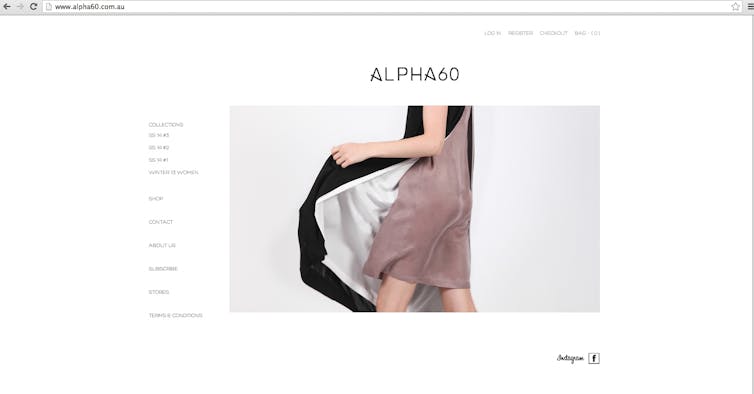 Northern exposure
There is also the sometimes-unrealistic benchmark placed on designers to expand into international markets; a difficult burden to endure.
I often get asked who are Australia's most successful designers? The global guide for fashion success has historically been embedded in the concept that a designer needs to make it in one of "the big four": New York, London, Paris or Milan. They also need to attract the attention of the global press.
To do this requires significant investment and often minimal return. My advice, using Australian vernacular, is to focus on your own backyard first. The shining light of global expansion is not so rosy when you are chasing creditors in foreign lands, dealing with multitudes of different customs requirements and hit with overwhelming freight bills.
The global fashion scene is shifting and we are on the brink of a new era. The assumption that Australia is a season behind is no longer relevant. In fact, the concept of a "fashion season" is an unrealistic construct altogether.
Global fashion has not followed weather patterns for years (which is why, for some obscure reason, sweaters are delivered into stores as we swelter through January and swimwear adorns shelves in July as the temperatures hit their lowest of the year and snow falls in surrounding mountains).
The concept of trans-seasonal fashion – clothing that is adaptable for many climates – has become quite the norm across the globe. This has been predominantly fuelled by the need for large scale fashion conglomerates to attract some of the lucrative share of the Middle East and Asian markets, where climates are often distinctly different to Europe and the USA.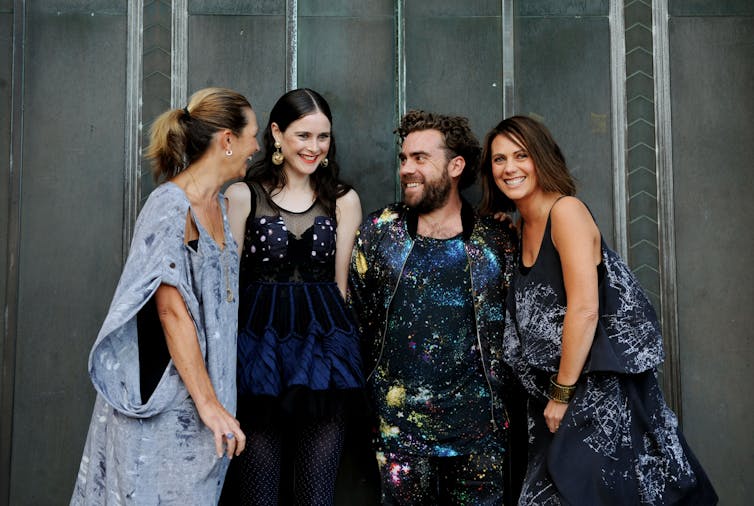 Australian designers benefit from this shift, as they create collections adaptable to varying temperatures – a criterion that works across Australia as it does for global market penetration.
The way we wear clothes has also changed, as we move from our air-conditioned houses to our air-conditioned cars and then to our air-conditioned offices. The need for weather-specific wear has fallen significantly and this opens opportunities to develop designs of varying weights and fibres that are adaptable to many environments.
All of this is, of course, only relevant if an Australian designer sees the need to pursue the dream of global expansion. To be an Antipodean designer in an industry that is run on Northern Hemisphere seasons is only a problem in a Northern Hemisphere-focused industry or if a designer perceives being aligned to the big four fashion cities as a priority. Many do not.
Goodbye New York, hello Melbourne
The world balance is shifting and markets are changing. "Same old, same old" – a phrase that equals devastation in the world of fashion – has been heard on the streets of Milan, London, New York and Paris recently. Not referring to specific collections but rather to the painfully exhausting Fashion Week system that grinds through each season, with the endless runway shows at enormous expense, promoting many of the same big name brands in an incessant cycle to sell more lipsticks, sunglasses and perfumes.
As proposed in the New York Times during that city's recent Fashion Week in September this year: "New York Fashion Week officially starts tomorrow, but according to the Times, it's already passé.
The newspaper of record spoke to a group of fashion folks and heard essentially the same message from everyone – "we're tired and we don't feel like doing this".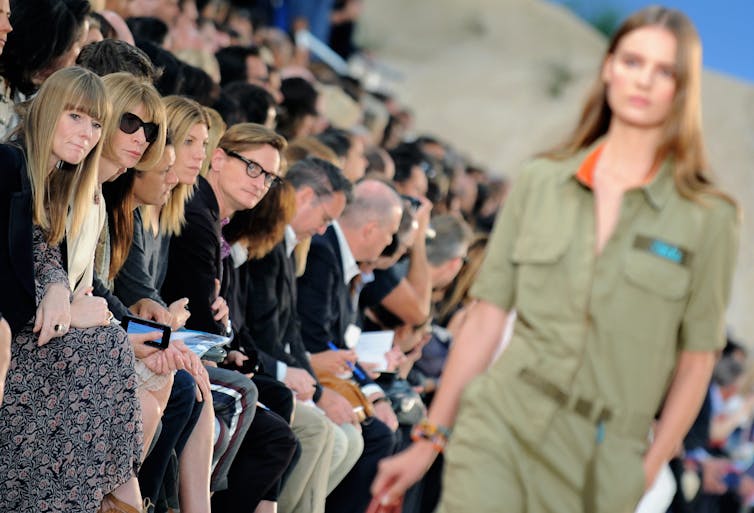 Fashion is an industry that prides itself on quick response, change, innovation and creativity, yet is perpetuating a cycle of boredom for many involved. The time is ripe for change as the world embraces innovative digital interfaces and newly emerging fashion cities such as Melbourne challenge the "big four" for fresh experiences and stimulating style.
An up-and-coming tier of creative cities are becoming hot spots for fashion innovation clusters. Around the globe, cities such as Amsterdam, Shanghai, Istanbul, Seoul, Berlin and Melbourne are being touted as incubators of inspiration.
In part, the evolution of an Australian fashion identity is constrained by the geographical dislocation of our country. Rather than discuss Australian fashion style, it is more pertinent to address the ethos of major cities.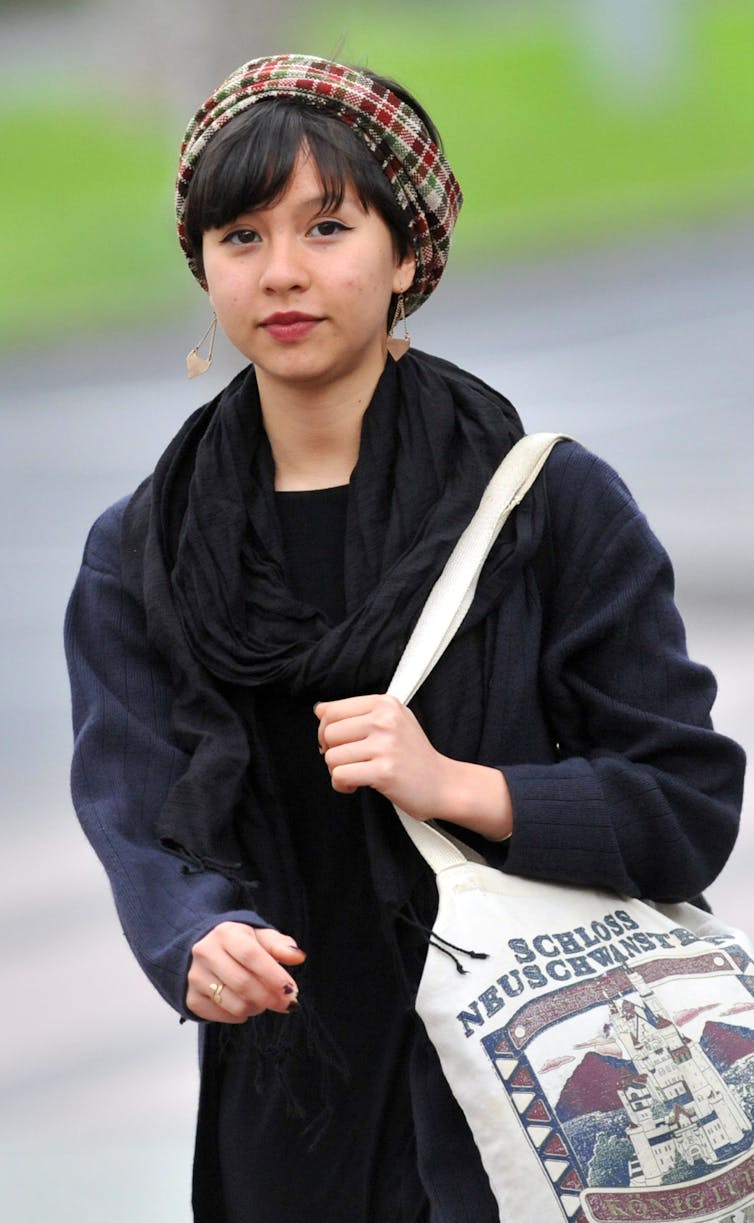 Living in Melbourne and as an advocate for that city's creative energy, I am most expert to address how, in this city, fashion flourishes under the auspices of what I have termed "fusion fashion".
In fusion food, a mix of different culinary references combine to create a new palate. In fashion, the term relates to the synthesis of fashion references such as English bespoke tailoring mixed with the quirkiness of Asian style with a referential nod to Australian casualness – all blended together into a genre that Melbourne holds as uniquely its own. Fusion fashion provides for a one-of-a-kind wardrobe that is relaxed, stylish and wearable.
This style ethos is well suited to inspire global fashion advocates. It might just be what puts Antipodean fashion on the map.

This is a foundation essay for The Conversation's Arts + Culture section. If you are an academic or researcher with relevant expertise and would like to respond to this article, please use our pitch facility.