At a ceremony in Townsville today, four people will graduate from James Cook University's physician assistant program. They will be Australia's first bachelor's graduates in that field. This is an important step in improving access to care, especially in rural and remote Australia.
Despite doubling intakes into medical schools over the last decade, there is no sign yet that this will trickle down into improved access to care in small rural and remote communities. To get good access in rural and remote Australia (and even in some parts of metropolitan areas), we have to open our minds to the possibility of doing things differently.
As a 2013 Grattan Institute report suggested, addressing general practitioner shortages in remote Australia needs to involve broader roles for existing professionals – such as allowing pharmacists to undertake immunisations – and to consider new professions. This is where physician assistants come in.
Physician assistants practise medicine under the direct supervision of a doctor. Their role is agreed with the supervising doctor, and can develop over time along with trust, experience and training.
Physician assistants have been shown to provide high quality care, and their patients report high levels of satisfaction. Their use has been supported by rural doctors and by their colleagues and patients in successful Australian trials. Overseas experience shows they can work very successfully in rural areas.
Physician assistants are an established part of the health care team in several countries, but implementation in Australia is hampered by multiple veto points between the idea and its implementation.
To be fully effective, introduction of physician assistants to rural and remote Australia needs coordinated action by the Commonwealth and state governments. This has not happened. Prescriptions written by physician assistants are not subsidised in the same way as prescriptions written by medical or nurse practitioners, and there is no Medicare rebate for physician assistants.
Both levels of government have been standing at the physician assistant door saying, "you first", "no, you first" ad nauseam. To date this has stymied implementation of this worthwhile initiative.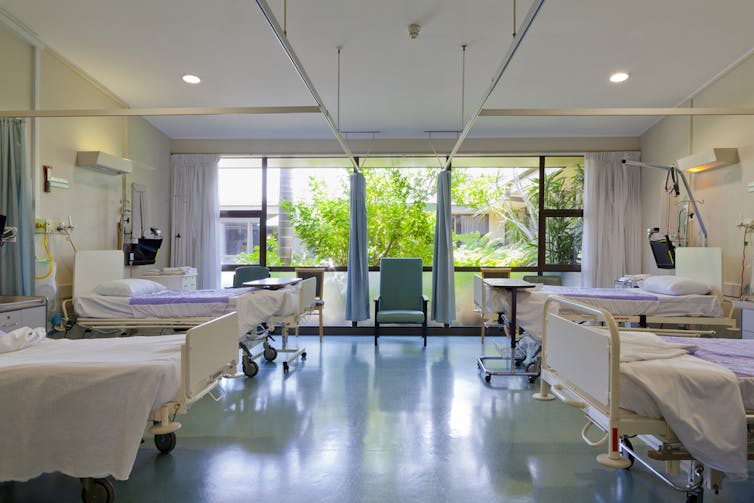 In a good move, Queensland has attempted to break this impasse. This year it has "gone it alone" and changed its rules to allow physician assistants to prescribe, refer to medical specialists or order diagnostic tests within the Queensland public health system.
Similarly, James Cook University has gone it alone in introducing a bachelor's degree program for physician assistants.
James Cook University's medical graduates are 16 times more likely to intend to work outside capital cities and four times more likely to intend to work in smaller cities (of less than 100,000 people) than graduates from other universities.
Those intentions also get converted into reality: JCU medical graduates are ten times more likely to take their internship outside a metropolitan centre. And if an internship outside a metropolitan area, it is also more likely that the graduate will practise outside a metropolitan area. The same pattern will probably hold with physician assistant graduates.
But the full potential of these changes will only be reached if the Commonwealth recognises physician assistant prescriptions, tests and referrals under the Pharmaceutical Benefits (PBS) and Medicare Benefits Schemes (MBS). Without Commonwealth recognition under the PBS, patients outside hospitals will have to pay more for medication prescribed by a physician assistant.
One way to respond to problems in the health system is to keep doing more of the same despite unacceptable workforce shortages in rural areas that have persisted for decades and, with current policy settings, will be with us for decades to come.
A better solution is to learn from proven solutions that have worked overseas and been tested in Australia. It is about time that the Commonwealth and other states caught up with changes in practice, and changes in the health team, and removed barriers to using physician assistants to their full potential, for the benefits of patients and communities.
Queensland hospitals, which now have a regulatory framework to employ physician assistants, should create positions for graduates in areas of unmet need and long waiting times for services. Physician assistant intakes need to be increased and programs need to be established in other universities.
The graduation today means that physician assistants are no longer a "pilot", they're real people able to meet real needs. It's time for policy leaders to recognise that and for policies to match this new reality.