Interestingly, the long term trend in wages policy is that Labor tends to adopt formal policies (as it is now doing) only to see wages fall under its stewardship, while the Coalition, by contrast, tends not to believe in wages policies, although under them wages tend to rise.
This may say something about the efficacy of declaring solutions to our wages woes versus adapting to various market signals and circumstances.
Paradoxically, wages have collapsed under Prime Minister Malcolm Turnbull not necessarily for anything he has done or not done; but fixing it and ameliorating the pain is today's pressing issue.
Wages and governments
Australia used to be a high wage economy; but no more. We once enjoyed the highest per capital incomes in the world, thanks to a small settler population, major exports in wool, meat and grain, some mining commodities and high tariff walls.
With the collapse of the iron-ore mining boom, the transition into an economy of service industries, increased automation, and the growth in casualisation, the wages Australians receive is the lowest it has been in years.
This phenomenon is especially apparent among non-professional employees and salary earners. Real wages have been declining since the 1970s and according to Treasury have dropped nearly 30 points in terms of unit labour costs.
Our wages are well below the United Kingdom, the entire Euro area and the USA; only one of our nearest neighbours in the developed world, New Zealand, sits below us and they do not benefit from many of our physical and structural advantages. Singapore has risen from a per capital income of half of ours in the 1960s to almost double ours today.
Since the global financial crisis, cost of living pressures and the slovenliness of wage movements have become hot political potatoes. Federal Labor under the leadership of Bill Shorten is constantly rebranding itself to attract political attention and prevent its primary vote dropping further.
Now Shorten is talking of increasing pay equity, driven by promised major increases in the minimum wage and legislated wage increases. He's even floated notions of a stipulated ratio of 60% between the minimum wage and average weekly earnings (which would in effect permanently index the minimum wage to median incomes). It was his speech on being left behind.
For most of the previous century wages policy meant restricting wages and wage growth. Policy instruments included compulsory arbitration, judges setting wage movements, award wages set across the sector, and limits on strike action. Many of these policies attracted bipartisan support.
Prior to the 1970s governments of either persuasion normally left wages to the semi-independent arbitration and conciliation commissions active at federal and state levels. Wages largely for variously skilled workers consisted of a basic wage (your normal award rate) plus whatever increments and special additional rates could be extracted from employers by expedient unions (things like dirt money, danger money, loadings for certain types of work and annual leave loadings).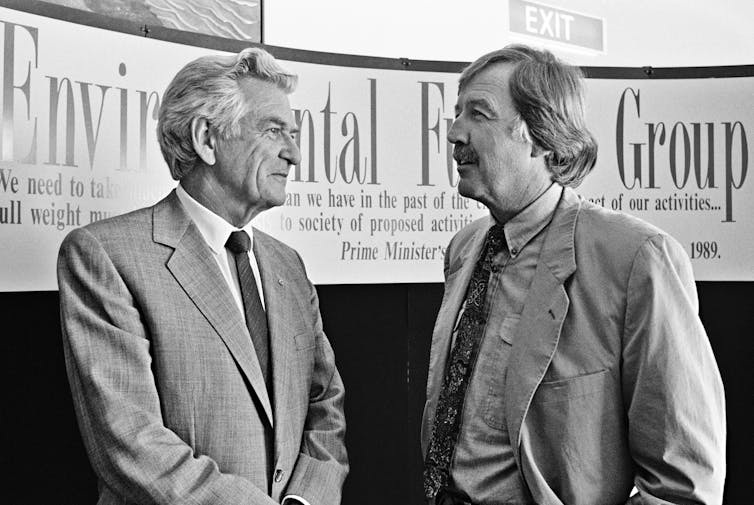 Hawke
Bob Hawke, then with the Australian Council of Trade Unions, made a big name for himself arguing for the "total wage" which rolled all the special increments up with the basic wage and indexed the lot.
Whitlam
The Whitlam government oversaw a massive increase in wages – with a compilation of government policy, militant unions prepared to initiate wildcat strikes to win concessions, increased public spending and inflationary growth. The Whitlam government then tried to cap wages growth through instruments such as national wage cases, quarterly indexation, and petitioning the arbitration commission to limit increases.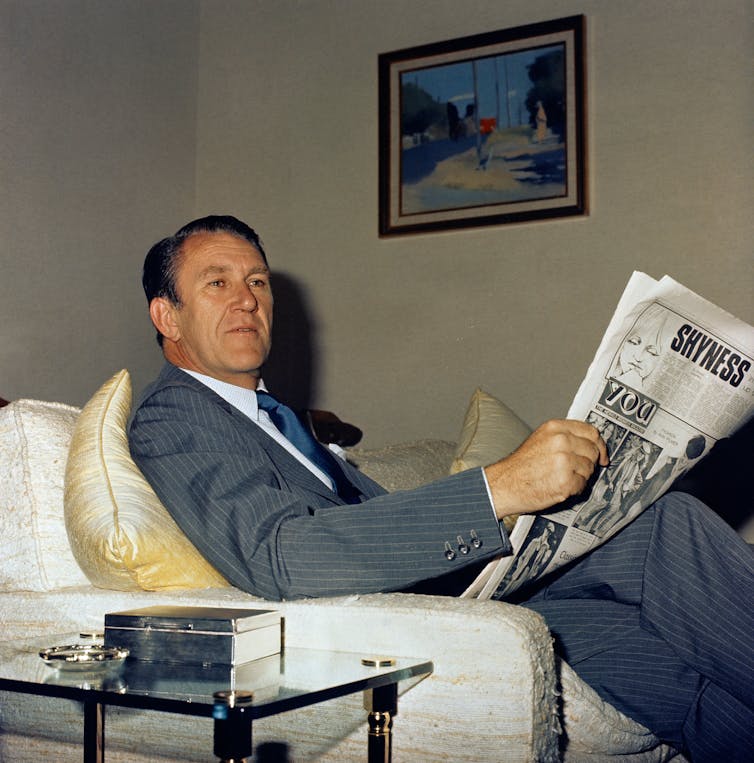 Fraser
The Fraser government took a harder line at least rhetorically, but wages continued to increase throughout their period in office. This is despite so-called wages freezes and confrontation standoffs. Unions successfully pushed for a 35 hour week but still retained the wage rates for a 40 hour week, thus further increasing wages spirals.
Hawke/Keating
The Hawke government, with its close links to the trade unions, successfully convinced the militant unions to agree to a series of incomes policies (the eight or nine sequential Accords) which saw real wages fall under Labor. Unions inflicted self restraint in exchange for the "social wage", increased targeted benefits to lower paid households, industry adjustment and restructuring payments, and targeted tax breaks.
Then Keating went further by encouraging enterprise bargaining outside the arbitration courts but with sign-off on the deals. Flexibility rather than conformity was now the key wages policy.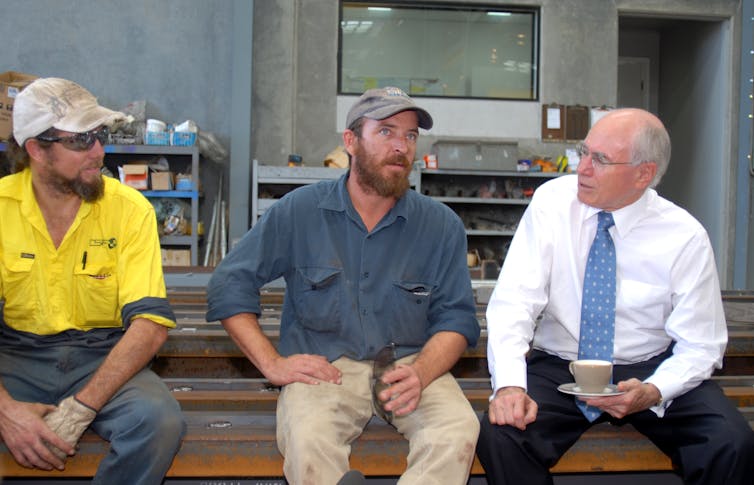 Howard
When the conservatives returned to government under John Howard, the government did not endorse a wages policy, but opted for a more comprehensive industrial relations policy. This attempted to reduce the influence of governments and arbitral chiefs on wages outcomes. Although the government gradually removed almost all protections and safety nets under Work Choices, real wages actually rose during the Howard years.
So although Howard would have preferred wages to remain constant, or declined slightly, under a conservative government pushing economic growth (and with two sequential mining booms in the early 2000s) wages actually rose to 2007 (ABS real wages growth versus labour productivity 1999-2016).
From 1987 to 2016 while nominal wages were rising in line with inflation, real wages declined gradually under the Rudd, Gillard and Abbott governments. Real wages dropped from an index of 115 unit costs to around 100.
But since the beginning of 2017 real wages have declined markedly from 100 index points to around 96, the lowest in decades. So, the rhetorical flourish over Shorten's "left behind poor" has some credible evidence to back it up.
The Turnbull government has opted for business tax cuts (legislatively approved so far only for small business) as a way of stimulating growth and investment. But Labor has responded by only playing the "not for the rich" card, and stoking politics of envy and class war.
In return, Turnbull is now turning his attention to income tax cuts – a populist appeal intended as a means of survival, but also to blunt Labor's attack on his business-oriented economic plan.
One of the paradoxes of wage policy is that ultimately governments are held responsible and blamed for poor results, but governments are but one player in a complex system of wage adjustment. Unions push for uniformity and norms; employers look to their own particular circumstances; while governments bear the odium of any perceived unfairness or workers being left behind.
But history tells us governments do not always get what they wish for, and in fact often perverse outcomes flow from policy choices.