This September, my youngest daughter sat her 11 plus exam – and in a couple of days' time, along with many children (and parents) up and down the country, we will find out her results.
I live in Tunbridge Wells, an affluent town in the south of England, but as a former social worker who spent many years working with teenagers in West Kent, I also know it is a town of inequality – where the needs of those living with real difficulties are suppressed and minimised.
I have seen first hand how the selective system disenfranchises disadvantaged young people. And it was with reluctance that my husband and I entered our daughter for the test, feeling the complex dilemma of not liking the system we live in, but also knowing that it is difficult to restrict potential opportunities for our children based on our own political views.
So while Theresa May looks longingly back at the opportunities for social mobility provided to her by grammar school education, I wonder if she has caught up with how it really works today. Because the statistics speak for themselves – less than 3% of grammar school entrants are entitled to free school meals, compared to a national average of 18%. And 13% of grammar school entrants actually come from outside the state sector – primarily from independent fee-paying schools.
As a consequence of this lack of diversity, the grammar schools in this area have developed a strong and exclusive middle-class culture. My older daughter attends the local girl's grammar school and as a parent I find the culture intimidatingly middle-class. And if I feel this, despite the fact that I work as a university lecturer, I wonder how others might feel.
Tutor-proof?
Along with the middle-class culture within the grammar schools, there is also the rise in specific 11 plus tutoring. I have heard of nearby primary schools in Tunbridge Wells where every pupil in the year five class is being tutored – almost like a rite of passage, even for the brightest children.
Kent County Council claims it is trying to address this. And two years ago it introduced a new system stating that primary schools were not allowed to offer any assistance to children in preparing for the 11 plus. They developed a new test which they marketed as "tutor-proof".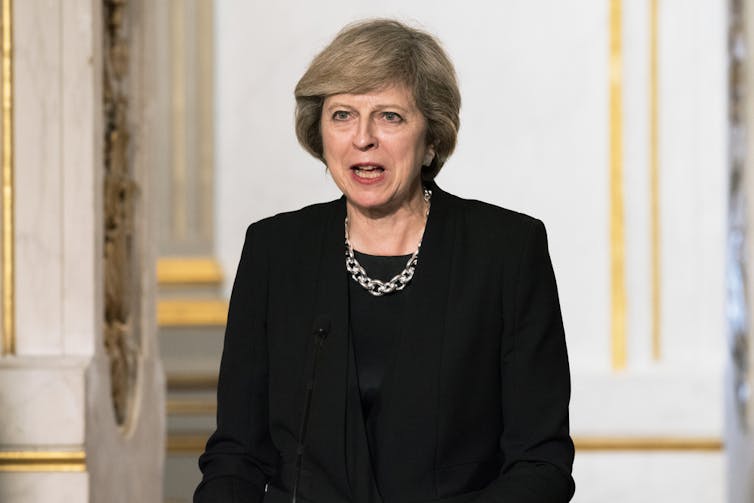 This new test is less predictable in its content, and included English for the first time. But claiming the test was tutor proof was like waving a red rag to the middle-class parenting bull. The sense of uncertainty about the questions has led to even more anxiety in parents, and subsequently even more tutoring among the children. So while primary schools are not allowed to show pupils sample papers, or prepare children in any way, this seems to have perpetuated inequality further.
The first time I looked at some of the nonverbal reasoning papers I was utterly confused. Once you practice them a few times they become easier as you get used to the type of thinking that is required. So having parents who have the money and inclination to buy you some practice tests is likely to make a significant difference to performance. Maths topics, such as algebra, are included in the test, despite this not being on the year five curriculum – making it hard to see how Kent can argue this is a "tutor-proof" test.
Inflated achievements
Furthering the inequality is the fact that the test now occurs on the first week back in school after the summer holidays, when most children will have only been back in school for two or three days. This timing is particularly detrimental to social mobility – as research from The Institute for Public Policies shows how children from disadvantaged backgrounds regress in English and maths during the summer holidays.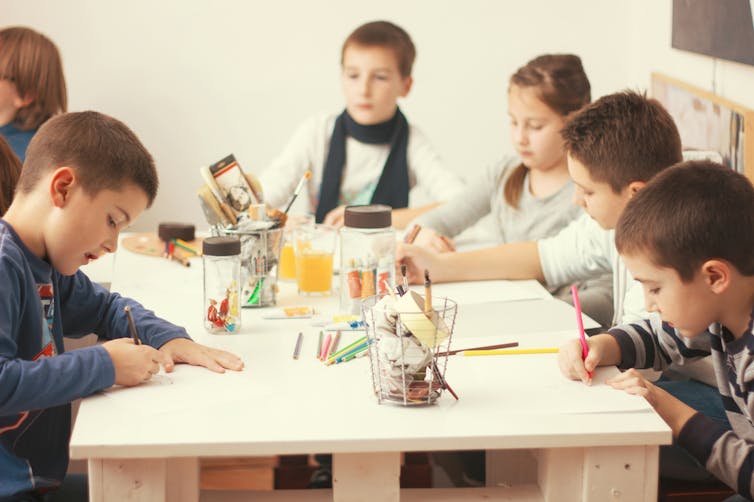 On the estate where I live, local people have taken action. It's a local authority estate and a tiny proportion of children on the estate currently attend the town's grammar school. With funding from the local housing association a tutoring club was set up to assist local children with the test.
It's an excellent initiative and hopefully will make a difference, yet the real problem is a systemic one. It's a problem of poverty – of children starting life from very different positions – and of inequality in primary schools, where the extensive tutoring in the more affluent schools inflates achievements.
Test of time
My parents grew up with the grammar school system in Merthyr Tydfil in south Wales. In the 1950s, in a town with considerable poverty, the grammar school system seemed to provide genuine opportunities for social mobility. Yet I always remember my mother telling me about how her friends were split by the 11 plus exam. While my mother went to the grammar school, her best friend failed the test, and struggled to get over this disappointment. The secondary modern options were particularly poor in that era, and I remember my mother reporting the sadness of that split in her friends – children felt defined by, and ashamed of their "failure".
As a teenager in the 1980s comprehensive system, I listened to this seemingly antiquated story never imagining that my own children would face the same situation. That we are still putting our children through this – in a country where our children's well-being and mental health is increasingly fragile – seems like a step backwards rather than forwards.
Instead of testing pupils, we need to be building children's confidence and offering opportunities to those who need them most. And if we really want to promote the success of this generation of children then going back in time is unlikely to be the answer.