Gentrification started as a concept in a small sub-section of urban studies in the 1960s and 1970s. Now, it's a major issue touching the lives of people in cities around the world. It tends to be the residents of large, global hubs which suffer the worst effects of gentrification, including displacement. But locals are quickly learning how to resist proposals they don't agree to – and reclaim the city they call home.
In London, the tide of gentrification is moving rapidly eastwards. Canary Wharf has become the city's – and indeed, the nation's – financial engine, making billions for the traders that operate there. Shoreditch has moved beyond "edgy" and become pretentious. And the 2012 Olympic Games transformed Stratford into a playground for the wealthy, attracting institutions as diverse as Westfield, University College London and the V&A to the area.
This massive influx of wealth is radically changing the demographic of these areas – and campaigns such as Focus E15 and the Balfron Social Club have sprung up to defend the rights of East London natives. These campaigns, and many more across the capital, argue that local councils and housing associations have switched priorities, from providing housing for working-class communities, to allowing developers to "beautify" neighbourhoods and build more private homes to attract wealthier residents.
East End oasis
Chrisp Street Market, in the London Borough of Tower Hamlets, is the latest outpost of the struggle against gentrification. As the UK's oldest purpose-built market, it's a site of historical significance and a major hub for the local community. The market has a cluster of traditional East End amenities such as community pubs, hardware stores, independent retailers and pie shops, and a multi-cultural demographic and is an oasis of authentic London culture, against a growing skyline of new build, luxury towers.
In July 2016, the site's owners – housing association Poplar Harca – put forward plans to redevelop the market into high-end retail outlets, with added housing and leisure facilities. According to the plan, existing traders would be moved out while construction took place, but have a right to return with stepped increases in rent after 12 months "based on affordability" – an approach which Londoners have learned to regard with suspicion.
When I spoke to traders on the site as part of my current research, they said they had not been told what the new rate would be – even though some had leases up for renewal. Others were informed that they needed to find new ways of making money, so as to afford to stay.
The new plans didn't replace the car park, a blow for those who come to the market to buy a week's worth of goods. And the new development offered a meagre increase in the number of social housing units at the site – from 124 to 129. An unspecified amount of the 649 new builds would be "affordable", which actually means 80% of market rates.
A small number of traders supported the plans outright – mostly those who had moved into the market recently. Those who resisted were not pushing back against the idea of redevelopment – many agreed that the area was overdue some improvements. It was the widespread confusion and the perceived lack of transparency from Poplar Harca, which seemed problematic – especially in light of other development projects, such as Robin Hood Gardens and the Balfron Tower, which had brought about large-scale displacement of existing residents.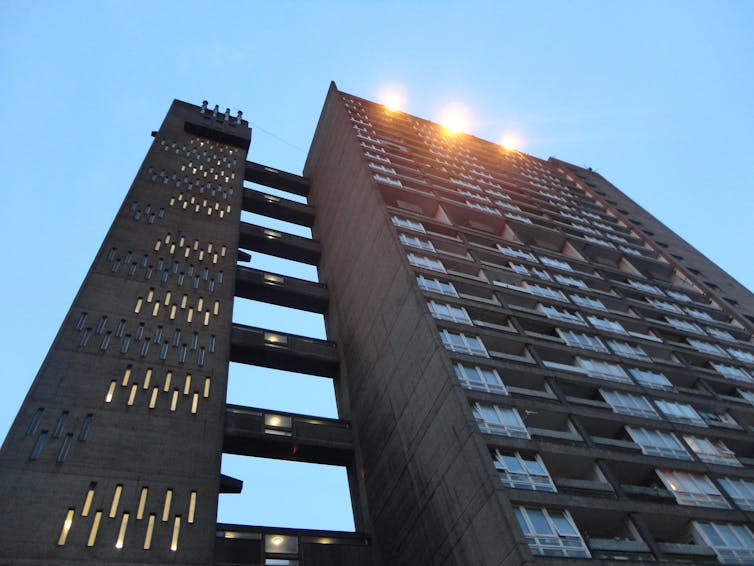 At a planning consultation meeting in February 2018, these points were put to Poplar Harca – and many local residents felt they hadn't received satisfactory answers. Local councillors voted to put the project "on hold", while Poplar Harca revised its proposal. Neal Hunt, the director of Development at Poplar Harca, was disappointed:
"We are at a loss to understand the council's Strategic Development Committee deferring its decision regarding the desperately needed homes, shops and jobs that this project would provide. Especially as it means the potential loss of grant funding for affordable homes. We have been working closely with local traders, residents, shoppers and the Council for over eight years. Everything we've been told is reflected in the proposals, indeed the Council's officers strongly recommended approval. Our discussions continue.
Taking a stand
It's a small victory to the traders – and one that I don't think would have been possible a few years ago. They won the day by coming together as a united body and soliciting the help of other groups and activists in East London. They mobilised early on in the planning process, to share information, legal advice and tactics for navigating confusing consultation exercises.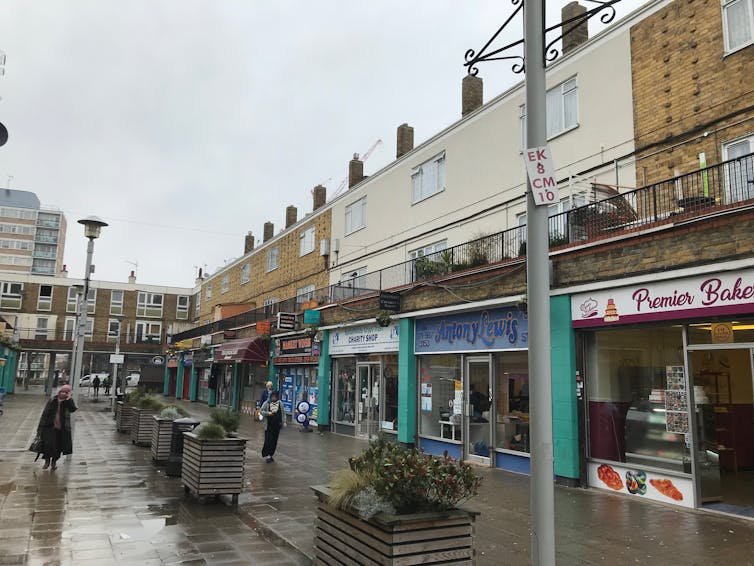 This kind of strategic engagement has also brought other large-scale development projects in the capital to a halt. Earlier this year, the Haringey Development Vehicle was stopped because of local collective action. And the redevelopment of the Elephant and Castle shopping centre was "deferred", not least because of the intense campaigning by local community groups, and the student occupation of the London College of Communication – a key stakeholder in the development proposals.
Tales of development in London – and other major cities – can have a happier ending. When it comes to Chrisp Street, the story has certainly changed. Strategic mobilisation and collective will have protected this pocket of social and cultural activity in the Poplar area. These efforts, and others like them, prove that East End, working-class culture is as much a part of London's future, as its past.