Manchester is becoming master of its own destiny with a new "united" approach to health and social care. A newly established body, The Greater Manchester Combined Authority, has taken direct control of £6bn worth of funding, and will decide when and where to spend it.
It comes as part of a deal to devolve health powers from central government. Now, 37 NHS organisations and local authorities in Greater Manchester will work together to administer the annual health and social care budgets in the region.
What this essentially means is that the ten adjoining boroughs which came together in 2011 to form the Greater Manchester Combined Authority will co-ordinate the planning and funding of services through a "strategic partnership board". This is a pretty big move, because in the past they rarely crossed paths.
Part of their strategy will be to pool finances in an an attempt to find better ways of supporting the residents of Greater Manchester with their health and social care needs.
One of the main targets is to reduce health inequalities faster, by joining up the health and social care sectors. Under the new agreement, each locality will share money and work together to find new ways of addressing difficult problems such as bed blocking and the duplication of services.
A key part of the strategy is to increase the amount of money spent on reducing harmful lifestyle choices such as smoking, drinking and obesity. Currently, NHS and social care services have a fragmented approach to tackling these issues – greater collaboration should mean better health for these important areas.
Why Manchester?
Greater Manchester is ideally placed to be the first devolved authority in terms of both its size – with 2.7m inhabitants – and economy. It is a region with significant areas of social deprivation and the divide between rich and poor boroughs is significant. Indeed, life expectancy can vary by as much as 15 years between residents living just a few miles from each other – older women in Manchester have the worst life expectancy in England.
More than two thirds of early deaths in Greater Manchester are caused by "behaviours which could be changed", while nearly 25% of the population has a mental health or well-being issue – which can affect everything from health to employment, parenting to housing.
With low life expectancy and high unemployment rates, Greater Manchester residents are the ideal guinea pigs for the new devolved deal, especially as the current model isn't working.
For the new authority to achieve real change, they will also be relying on working more closely and more creatively with housing providers, the police and regional planners. A unified public health leadership has already been set up, which will see several services start to work from single sites instead of being separated across different buildings in different locations.
Cautious optimism
The proposal has been met with enthusiasm in many quarters, because it offers an opportunity to try approaches that could make a big difference to people's lives. Educators across the North-west of England are looking at greater integration in the training of people delivering the services, such as nurses, social workers and occupational therapists.
But some people are concerned that the arrangements will struggle to achieve the significant changes expected from the initiative. The new authority is still faced with the challenge of meeting a £2bn shortfall by 2021.
As a result, the GMCA is already being asked to find ways of doing more with less. Maintaining the current system – whereby NHS services are free and local authority social care services are means tested – will remain a huge challenge.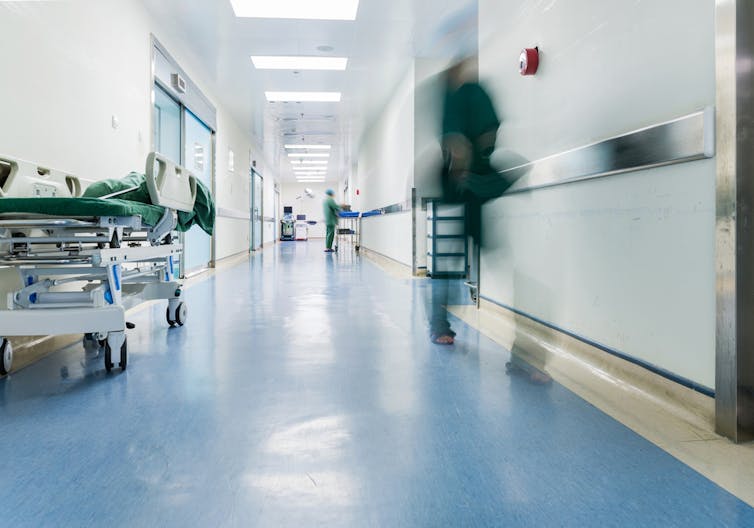 Many people accept that nationally, health and social care services in Greater Manchester are stretched, and there may be better ways to manage people who need these services.
But at the same time, The British Medical Journal, local GPs and several local MPs have all questioned the lack of clarity within the plan. They are concerned that the new deal has created yet another layer of bureaucracy, which could ultimately make it more difficult for people to access services or treatments.
What is clear, however, is that after several years of austerity and continued cuts to budgets, there is a huge willingness to engage with the initiative because it offers an opportunity to trial new ways of tackling the region's problems.
Of course, for the GMCA to pull it off, there needs to be a united, city-wide approach. Only time will tell how successful the Manchester model is really going to be, and what this means for the future of the public purse – but we should watch with interest.