US Secretary of Education Arne Duncan and US Attorney General Loretta Lynch are expected to make a momentous announcement on Friday on the experimental reopening of Pell grant eligibility for some people in custody in federal correctional facilities.
Federal Pell grants provide money for college that, unlike loans, does not need to be repaid. Pell eligibility for prisoners was closed down in 1994, when then-President Bill Clinton signed what was arguably the toughest crime bill in the history of the United States. Soon thereafter, most college-in-prison programs closed their doors as well.
The few that remained in operation during the intervening 21 years were able to do so only through their continuous efforts to raise funds from generous private donors and a handful of philanthropic foundations.
After I left Harvard in 2007, where I had been a faculty member and dean of the Graduate School of Education, I became deeply involved in the prison program at Bard College, New York.
Known as the Bard Prison Initiative (BPI), this program is arguably the largest and most comprehensive college-in-prison program in the US. If offers associate's and bachelor's degrees in six New York State prisons, sponsors a robust reentry program and anchors a consortium of liberal arts colleges across nine states that also operate prison program.
I know from personal experience what repeated independent evaluations have also shown: men and women who go to college in prison do not return to prison after their release.
College degree reduces recidivism
Studies show that between 50% and 70% of all released prisoners return to prison within three years.
However, this rate drops drastically among alumni of college-in-prison programs. Among Bard alumni who have earned a degree while being in the prison, the return rate is only 2%. Similar results have been seen in another New York college-in-prison program – Hudson Link boasts equally low numbers.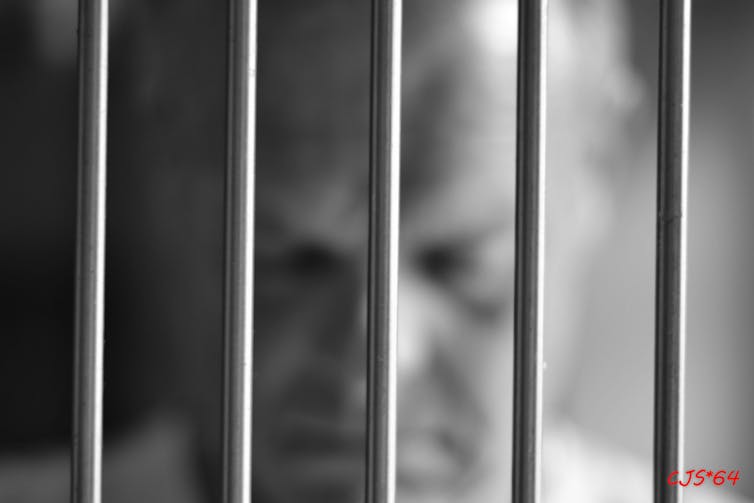 These same results have been seen in formal studies as well. A 2013 study conducted by researchers at the RAND Corporation found that among prisoners who had been involved in any kind of "correctional education" (basic literacy, GED or college), the return rate was 12.9% lower than the return rate for prisoners not involved in education.
One significant result is that by cutting recidivism, college programs can cut prison costs. Studies indicate that even a 10% decrease could save all the 50 states combined US$635 million in only one year.
States vary in their recidivism rates and their prison costs. Therefore, the amount they could save by cutting recidivism differs. However, even if the 10 states with the greatest potential cost cut their recidivism rate by 10%, the savings could be $470 million in one year.
Providing educational opportunity makes sense
Investing in college access for prisoners is not only cost-effective, but has other benefits as well.
Reports reviewed by a National Research Council committee show it can reduce the boredom and monotony that can trigger violence in prisons. More generally, it can reduce the "criminogenic effects" of incarceration, or the effect of the prison environment.
Enabling people to go to college while in prison also has positive effects on the children of those prisoners, encouraging them to follow their parents to college rather than to prison.
Last but not least, opening the doors of college to people living behind bars aligns our criminal justice policies and practices with the moral commitments of a democratic society. And it makes us fulfill our obligation to the universal right of equality of educational opportunity.
Why prisoners should have college access
The earlier argument against providing access to prisoners centered on questions of fairness – whether it was fair for an incarcerated individual to go to college at public expense when so many people on the outside could not afford to go or struggled to pay the costs.
Pell access was denied to prisoners as part of the "let's get tough on crime" sentiment that fueled the war on drugs, led to harsh sentencing policies, and all else that fed mass incarceration.
That argument is now losing steam. Today, people on both the right and the left are calling for reform. The Obama administration is leading the way, and "college for all" has become a realistic possibility.
In fact, President Obama has introduced a bill called "America's College Promise" that would make two years of college free for all who are eligible to attend. Private groups such as Complete College America are adding to the chorus. The US is moving toward making at least the first years of college as universally accessible as high school.
Friday's announcement will greatly advance this cause. No doubt, some will criticize the action. But they need to be reminded that virtually all people in prison will come home someday. And they will become our neighbors.
It makes sense to ensure that these people are able to return to society, be able to work and become responsible citizens. Going to college can help that happen.
Pell eligibility for prisoners is in our own best interest.