There's been much discussion about the needless complexity of academic writing.
In a widely read article in The Chronicle of Higher Education last year, Steven Pinker, professor of psychology at Harvard and author of several acclaimed books including The Sense of Style, analyzed why academic writing is "turgid, soggy, wooden, bloated, clumsy, obscure, unpleasant to read, and impossible to understand."
More recently, Jeff Camhi, professor emeritus of biology at the Hebrew University of Jerusalem, discovered how much academic authors struggle when trying to write for a lay audience. He suggested writing programs should "develop a night course in creative nonfiction writing, specifically for professors."
We think learning to write creative nonfiction isn't a bad idea. But we disagree with Camhi's suggestion that academics need a night course for this. We propose something simpler: academics just need to start writing, getting edited and seeing if the public reads them. Through this process, academics will not only learn to express themselves clearly, but most likely become better scientists as well.
What are the benefits?
Although both of us currently write for the public, we come at this from different perspectives – one of us has written for a few years, and the other started writing only this year.
We don't think we are amazing writers, but we do think writing for the public has helped us improve. The immediate feedback from editors and the public has helped make our writing clearer.
We've learned that if we're not clear and engaging, then editors and the general public simply won't read us. And that continues to teach us how to improve the next time we write.
Public writing has also improved both our academic writing skills and scientific thinking abilities.
That's because the first step in improving academic writing is to learn to reduce the jargon academics use and express concepts clearly. And this has forced us to distill our thinking to its absolute core.
Consequently, not only did the process improve the quality of our writing, but it also brought more clarity to the way we were thinking about our scientific problems.
For example, when we recently started to write an academic review article together, we first considered how we could write a piece for the public later based on the review. This helped us reconfigure the way we synthesized the literature, forcing us to discuss it clearly and logically.
Additionally, because public writing engages both the public and our academic colleagues, we've found that public commentary can be a form of "public peer review." Exciting research ideas for academic papers have developed from our public pieces thanks to crowdsourced feedback.
For example, a Psychology Today magazine article written by one of us (Wai) led to feedback from editors and others on the importance of studying highly educated influential people. This resulted in a series of research papers, discussed subsequently in The Washington Post.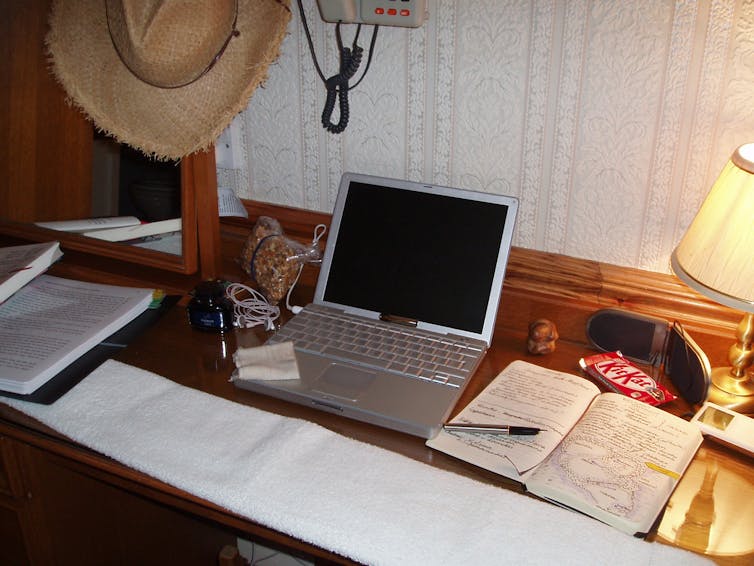 Such public engagement can bring in other benefits for an academic career. For instance, one of us (Miller) traveled to Amsterdam last month to give a keynote address at a conference about gender and science.
The conference organizers found him because of the attention he received in popular press about an international study that he had led on gender stereotypes in science. That popular press attention was initiated by the author contacting his university's press office and working closely with its writers to collaboratively draft a press release.
In both our cases, public engagement opened up opportunities to network with academics and others within and outside our fields. And this happened only because people read the public pieces we had written.
It's that simple
Writing for the public requires improving one's skills, just the way it does for writing an academic article or a grant proposal. Yes, there is a "start-up cost" as you learn the ropes. But it isn't as time-consuming as many academics may think.
In fact, both of us were very cautious when we first started to write for the public. We were even skeptical of its benefits given the perceived time cost. But earlier this year, one of us (Miller) learned how easy this process is.
He learned about a controversial study that he wanted to place in a broader context for the public. So he submitted a 199-word pitch that night to The Conversation, which encourages academics to write for the public. An editor replied the next morning giving advice on how to structure and write the piece for clarity.
The 765-word article took just one day to draft and one day to refine with the editor – lightning fast compared to academic journals. The Atlantic's Quartz republished the article, which has now reached over 25,000 readers. Consider how most academic articles are read by only a handful of people.
We now believe that public writing is part and parcel of our identities as scholars.
Engage with the public to have social impact
Now that we've discussed some of the benefits of public writing and why we think academics should do it, we conclude by addressing one important structural component to the solution.
The president of the University of California, Janet Napolitano, recently argued that more scientists are needed in the public square to communicate the importance of science. We couldn't agree more.
But what she did not mention is that more scientists are needed in the public square to become clearer and better writers as well. As we said earlier, that clarity can bring other indirect and direct benefits for science and scientists' careers.
So why aren't more academics writing for the public?
Well, it's really quite simple. There's little incentive built into the reward and promotion system, something Steven Pinker noted as well. Perhaps administrators need to include public engagement on equal footing as teaching, advising, publishing, and grant-getting in the tenure review process.
Many academics, including us, now realize that if we want to reach people who might benefit from our research, we have to step out of the ivory tower. We academics need to enter the discussion that the rest of the world engages in every day.