In response to a recent South Australian coroner's finding that three babies died from preventable causes, Health Minister Tanya Plibersek has said she will close a loophole in national health laws that allowed a former midwife to practice home birth without regulation. This case and its tragic consequences should not be confused with the quality service provided by experienced midwives.
Opinion in Australia is divided on the safety of planned birth at home. Supporters of women's right to give birth at home view it as a normal, natural process and understand that the majority of pregnant women will give birth safely and with minimal need for intervention. Supporters of birthing in hospitals (and the safety that goes with that), on the other hand, view birthing as fraught with risk and danger.
The weight of numbers supporting hospital births as safest reflects the "no-risk" society in which we live. Technology-intensive childbirth is equated with high standards of care and as being in the best interest of mothers and babies.
In such a society, responsible parents are those who understand that a perfectly healthy child is more important than a perfect birth. They place trust in their care providers to keep them safe, willingly doing whatever they believe helps ensure the birth of a healthy baby.
It's interesting to note, then, that a large proportion of women who seek to give birth at home are refugees from a previous, traumatic hospital birth experience. Many report obstetric practices that are insensitive and a maternity service that is inflexible and incapable of meeting their needs.
A 2008 survey of 2,792 mothers through the Fairfax Essential Baby website highlighted traumatic and unsatisfactory experiences of women giving birth in an overstretched system. A particularly alienating feature of this system is its "one-size-fits-all" service, which dismisses the special needs of individual women.
Other features of current maternity services include conflicting information and advice, which result from staffing arrangements that cannot secure a known caregiver once the woman is admitted to a hospital. A constant stream of unknown carers undermines the trust women have in the care received and decisions being made.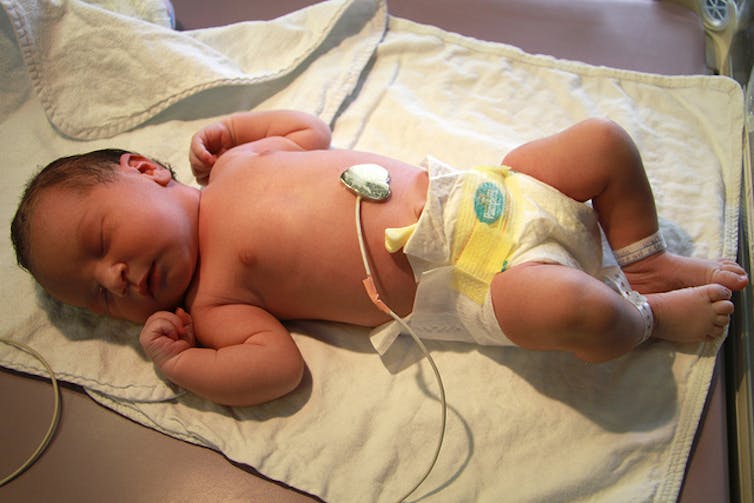 Despite the very remote chance of a woman dying during childbirth in Australia, pregnant women are reported to be more fearful of the birthing process than ever before. These high levels of fear are being sustained because of the perception of their own birth risk, which is out of proportion with medical risk, because the maternity service treats every pregnancy with suspicion. This process has been described in the media as an "antenatal scare".
In response to 832 submissions to the 2008 National Review of Maternity Services from women, health services, maternity care professionals and a range of other key stakeholders, the government announced a major program of reform. The program recognised the need to reach a balance between safety and improving women's birthing experience.
Pregnant women are now actively encouraged on a number of government information-based websites to make informed choices about the maternity care they receive. These same women now find themselves labelled by maternity care professionals on whom they rely as "difficult" or "untrusting" if they question the the decisions being made on their behalf.
Those who dare to seek more control in the process of giving birth or who choose to give birth naturally are being demonised.
In announcing the change to how maternity care is provided, the government said it was sufficiently convinced by evidence supporting the safety of healthy women who choose to birth at home in the care of registered midwives with appropriate support services in place.
Problems arise when guidelines ensuring the safety of home birth are not adhered to. These guidelines preclude pregnant women having twins or a breech baby at home.
Sadly, these circumstances have resulted in highly publicised deaths of babies born at home. The death of a baby is a tragedy no matter whether birth was at home or in hospital. And having a baby in hospital doesn't guarantee life, as many bereaved parents will attest.
There's now sufficient international evidence to support the conclusion that there's no difference in the safety of healthy mothers who give birth in hospital or at home when they are in the care of qualified midwives working within rigorous guidelines.
Despite excellent safety outcomes for healthy mothers and babies associated with giving birth at home, uninformed debate continues to undermine confidence and generate fear.