According to the Australian Research Centre in Sex, Health and Society's (ARCSHS) 2013 National Survey of Australian Secondary Students and Sexual Health, over 34% of the Year 10-12 students surveyed reported having had sexual intercourse, while 69% have experienced some form of sexual activity.
When sex is evidently a part of adolescent lives, it would be remiss not to include it in the literature written for them.
So how should sex in young adult literature be depicted?
When, where, how?
Early sexual encounters are rarely like those depicted in Hollywood movies. Instead of romance and seduction, they are often awkward and uncertain, performed in stolen moments while parents are absent.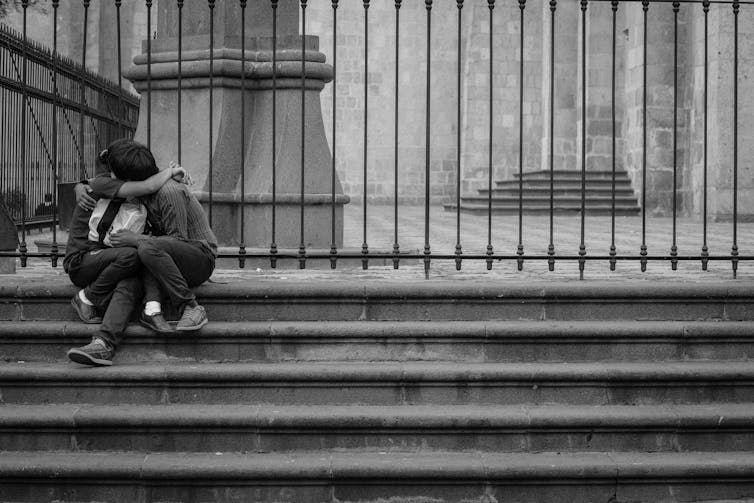 According to literary scholar Amy Pattee in The Secret Source: Sexually Explicit Young Adult Literature as an Information Source (2006), very little scholarship has focused on depictions of sex in young adult literature. She argues literary depictions of teenage sex have largely been ignored, contrived or obscured by didacticism.
Usually it's not the inclusion of the literary sex scenes themselves that generates discussions about suitability; it's the way they are depicted.
Consider the recent restrictions placed on Ted Dawe's Into the River (2013), winner of the 2013 New Zealand Post Children's Book Awards.
After Christian group Family First complained the book was "laced with detailed descriptions of sex acts", the New Zealand Film and Literature Board of Review has placed an "interim restriction order" on the book, so "no one in New Zealand can distribute, or exhibit" it.
But sex is clearly a topic that young adult readers want included in the genre. According to literary scholar Michael Cart in Young Adult Literature: ‪From Romance to Realism (2010):
Not to include sex in books for contemporary young adults […] is to agree to a de facto conspiracy of silence, to imply to young readers that sex is so awful, so traumatic, so dirty that we can't even write about it.
On the program for the upcoming National Young Writers' Festival, a number of events focus on sex. Workshops include Writing Sex, Love is All You Need and Nailing Sex Scenes, as well as performances entitled Sex and Cyborgs and Breakups and Breakdowns.
When young people have an unprecedented level of access to graphic depictions of sex, both in literature and online, how can teaching young writers to write about sex challenge them to navigate sexual relationships?
Writing sex
Any content discussed within young adult literature, or any literature for that matter, needs to be warranted. Sex scenes should only be included if they progress the plot or befit characterisation.
Young adult readers are astute. If a sex scene is trivial or included just to sell books, the readers will likely recognise this and reject the premise. As Pattee advises:
scenes of intimacy should read as close to the truth – of the physical act and the emotional investment – as possible.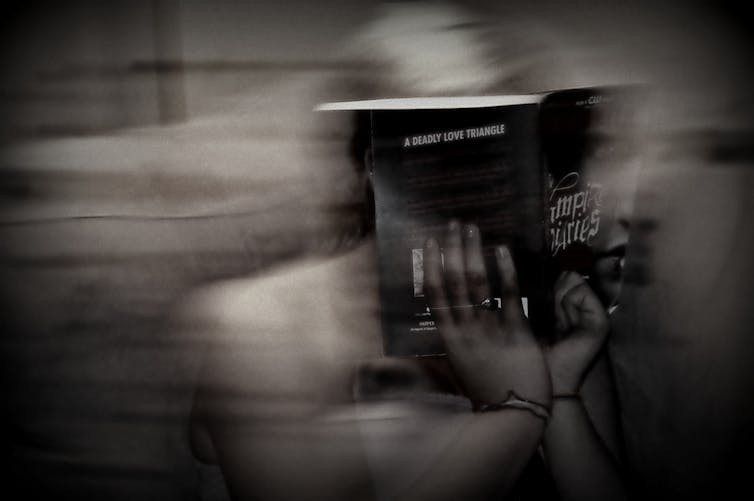 It is also important to consider the way young adult literature is told - usually from the first-person perspective.
First person narratives offer readers a direct line to the thoughts of the characters. First person portrayals of sexual encounters are likely to focus just as much, if not more, on the internal thought processes related to the act, such as questions of readiness and performance, as the graphic depictions of the acts themselves.
To be effective, according to Pattee, intimate scenes in young adult literature should include character discussion of the event, "from anticipation to reflection".
And the amount of detail? Again it's best to consider the reader – so research and knowing the audience is the key.
Firstly, who is the target audience and what is their experience with sex likely to be?
The percentage of Year 10 students who had reported having had sexual intercourse in the 2013 ARCSHS survey was 23% compared to 50% of Year 12 students. Writing sex scenes for 12 to 14 years olds is going to be completely different to writing sex scenes for 16 to 18 year olds.
Writing with subtlety
Regardless of which age group you're writing for, depictions of sex - where the sexual encounter is consensual and not acts of rape or sexual abuse - are most powerful when they are subtle.
This was not necessarily a feature of many twentieth-century novels, such as J.D. Salinger's Catcher in the Rye (1951):
I think if you don't really like a girl, you shouldn't horse around with her at all, and if you do like her, then you're supposed to like her face, and if you like her face, you ought to be careful about doing crumby stuff to it, like squirting water all over it. It's really too bad that so much crumby stuff is a lot of fun sometimes.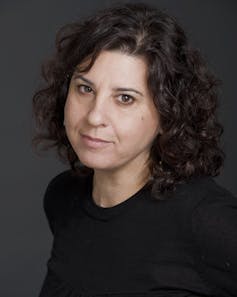 Since the 1980s and 1990s, the narrative preoccupations of young adult literature have shifted. Descriptions such as those in John Marsden's Dear Miffy (1997) - where the protagonist describes wanting to "feel your firm-soft tits" and "put myself into you" to "feel your wetness" in letters to his ex-girlfriend - no longer predominate.
Contemporary young adult literature describes sex acts with more consideration. Think about the following excerpt from Clare Atkins's Nona & Me (2014), an Honour Book in the 2015 Children Book Council of Australia Book of the Year Award for Older Readers:
After a few moments, Selena inches her chair closer to mine, lowering her voice to a whisper. "The answer is yes. Benny and I have …" She bobs her head to finish the sentence. She doesn't need to say the words.
Or this scene from Melina Marchetta's On the Jellicoe Road (2006), winner of the 2009 Michael L. Printz Award for Excellence in Young Adult Literature:
Everything hurts, every single thing including the weight of him and I'm crying because it hurts and he's telling me he's sorry over and over again, and I figure that somewhere down the track we'll work out the right way of doing this but I don't want to let go, because tonight I'm not looking for anything but being part of him. Because being part of him isn't just anything. It's kind of everything.
Alternately, John Green's The Fault in Our Stars (2012) juxtaposes the reality against the imagined ideal:
The whole affair was the precise opposite of what I figured it would be: slow and patient and quiet and neither particularly painful nor particularly ecstatic. […] No headboards were broken. No screaming. Honestly, it was probably the longest time we'd ever spent together without talking.
Candid and sincere depictions of sex acts in young adult literature help to contextualise an experience which is often a reality in the lives of many young adults.
Doing so helps young readers to make sense of their own sexual experiences, to develop their own language surrounding intimacy. And, as Pattee suggests, offers them a "private, safe place to try on new feelings of sexual desire".
The National Young Writers' Festival takes place in Newcastle, October 1-4. Details here.