It is not a surprise that Republicans retained their majority in the U.S. House of Representatives. The unexpected result is that they will work with a Republican president and a Republican-controlled Senate in the 115th Congress.
A sea change lies ahead on Capitol Hill as Republicans shift from vociferously opposing a Democratic president to working as a team with a president of their own party who has no experience in governing.
Few real contests
Democrats needed to gain 30 seats to win control of the House; as of Nov. 10, they have gained seven. Even when Democrats anticipated a Clinton victory, gaining 30 seats was probably out of reach because the overwhelming majority of House races were not competitive. Before the election, the congressional newspaper Roll Call rated 395 of 435 House seats as completely safe for one party – 213 for Republicans, 182 for Democrats. Only 10 were rated as "tossups." Eighteen were competitive but favored, leaned or tilted Republican and 12 favored, leaned or tilted Democratic.
Why were so few races competitive? As political scientist Gary Jacobson has shown, most congressional districts are already represented by a member of Congress who shares a party identification with a majority of his or her constituents – that is, the party's presidential candidate also wins the district. Splitting tickets by voting for one party's candidate for president and the other party's candidate for the House or Senate once was common, but is at a historic low today.
Jacobson shows that before the 1994 elections, when Democrats held large majorities in the House and Senate, many of them represented districts that voted for GOP presidential candidates. But the advantages of incumbency kept most of them fairly safe, with reelection rates averaging near or above 90 percent. Incumbents use their institutional position and prerogatives to help their districts, appeal to voters on a personal basis and deter strong challengers.
They still do these things today, but their high reelection rates are largely due to the fact that they represent districts that favor their party. That is true partly because more people now live near other people who share their political views, and partly because districts have been gerrymandered to advantage one party.
Democrats had hoped to pick up seats in suburban swing districts where Trump's liabilities dogged Republican incumbents, but largely failed to do so. Exceptions included Stephanie Murphy, who defeated incumbent Republican John L. Mica in Florida's 7th District; former member Carol Shea-Porter, who defeated incumbent Republican Frank Guinta in New Hampshire's 1st district; and Josh Gottheimer, who defeated Scott Garrett in New Jersey's 5th district.
But other GOP incumbents in competitive districts were reelected, despite Democrats' efforts to link them to Trump. They included Barbara Comstock in Virginia's 10th District, Erik Paulsen in Minnesota's 3rd District, Bruce Poliquin in Maine's 2nd District and Carlos Curbelo in Florida's 26th District.
House Democrats had hoped to support a president of their own party, whether or not they won back control of the chamber. Shut out of power completely in the next Congress, House Democratic leaders will have very little influence over the legislative process. Instead they will focus on strategies designed to attract media attention to their opposition to GOP policies and to gain seats in the 2018 midterm elections. Given her fundraising prowess and record of relentlessly attacking Republicans, Nancy Pelosi is likely to retain her position as House Democratic leader.
Republicans vs. Republicans
Although the Republican House majority is largely intact, intraparty divisions that have plagued it since 2011 will persist. Indeed, they may be more significant with Republicans controlling both houses of Congress and the White House. Despite their numerical advantage over Democrats and agreement on most policy issues, the Republican conference has been deeply divided at times over strategy in recent years.
During the 1990s there was a significant cluster of moderate Republicans in the House. This self-titled "Tuesday Group" worked to amend some GOP measures, particularly on issues involving reproductive health and the environment. Now, however, thanks in part to redistricting, retirements and campaign spending by partisan organizations, it is much smaller and has not flexed its muscle recently.
Since 2011 internal party dissent has come mainly from disgruntled conservatives, including Tea Party Republicans in the 112th and 113th Congresses and Freedom Caucus members in the 114th Congress. The Freedom Caucus, a group of around 60 insurgent conservative Republicans, has criticized party leaders for being willing to compromise with President Obama and Democrats in Congress when necessary, particularly on passing budget legislation. Republican insurgents were key drivers of the government shutdown in 2013 and Speaker John Boehner's resignation in 2015, and have caused headaches for party leaders – not because of policy disagreements but over tactics.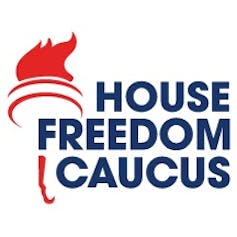 In the next Congress, House Republicans will be under heavy pressure to support President Trump and GOP leaders. But some Freedom Caucus members may still cause problems if Republicans don't enact change quickly enough, or if key Trump campaign promises are watered down during the legislative process. And policy disagreements between Trump and Republican leaders will be more obvious than they were during the campaign.
Wisconsin Representative Paul Ryan is likely to be reelected as speaker, but will face some resistance because he distanced himself from Trump before the election. When Ryan refused to campaign with Trump in October, many conservative (and electorally safe) Republicans were angry, although others recognized that Ryan was making a strategic choice to focus on Republican House candidates. Freedom Caucus members may also demand a seat at the leadership table.
Does unity matter?
Research has found that in the past, legislative productivity levels did not vary greatly between times when the federal government was under unified control and periods of divided government. Parties were internally divided, and Democrats and Republicans alike were willing to compromise. But more recent analysis and experience suggest that when opposing parties are deeply polarized, a party that achieves unified control of government is likely to be much more effective.
President George W. Bush's most significant legislative accomplishments – including major tax cuts and the Medicare Prescription Drug, Improvement, and Modernization Act - occurred when Republicans controlled the House and Senate. Similarly, President Obama successfully pressed Congress to enact the Affordable Care Act and student loan reform when Democrats controlled both houses. In both cases Congress and the president worked as a team, with members of Congress viewing the president as their team leader.
President Trump is likely to prioritize issues that Republicans agree on, such as tightening border security, cutting taxes and dismantling the Affordable Care Act. But even with unified party control, it will be challenging for Republicans to create proposals for reforming health care and rewriting immigration laws. And House Republicans are deeply divided over trade policy, a cornerstone of Trump's campaign.
Trump and Republican legislators have a common partisan identity and share many policy goals. Many House Republicans also have relationships with their former colleague, Vice President-Elect Mike Pence. All of these factors can help them work as a team. But Trump does not have previous electoral experience, and may not understand or have the patience for coalition-building in Congress. House Republicans largely withstood their Democratic challengers in the elections, but it remains to be seen whether they can legislate as part of a unified government.