It's had lots of owners, who haven't always taken good care of it; it's home to an exceptionally complex and dangerous industrial process; it's dirty and smelly; and it can be difficult to sell what it produces. Why would anyone want to buy a steelworks? And in particular, why would the 4,000 people currently working at Port Talbot steelworks want to buy it from Tata?
The recent bid by Excalibur Steel UK – along with the offer of an ownership stake for employees – and previous talk of a management buy-out raised the possibility of a co-operative structure could be put in place at the steelworks.
Employees had already been coming forward to commit to investing some of the money they'd earned there over the years, in a gesture of faith in themselves and UK-based steel-making. And the people of South Wales have form in this area – some of those made redundant from Tower Colliery in 1994 bought it and ran it successfully for another 13 years (in the face of great political scepticism and resistance).
In terms of other organisations the steelworkers can learn from, politicians and business school educators regularly hold up the employee-owned John Lewis Partnership as an exemplar of good business. And not just in the commercial sense, even though its turnover and profits often rise even during recessions.
It is also good for the people who shop there (it's repeatedly near the top of customer service polls) and, above all, it is good for the people who work there (especially when the company does well and bonuses are distributed). Management research always concludes that partnerships like John Lewis and co-operatives are the most functional, reliable, and ethical organisational forms we have available to us.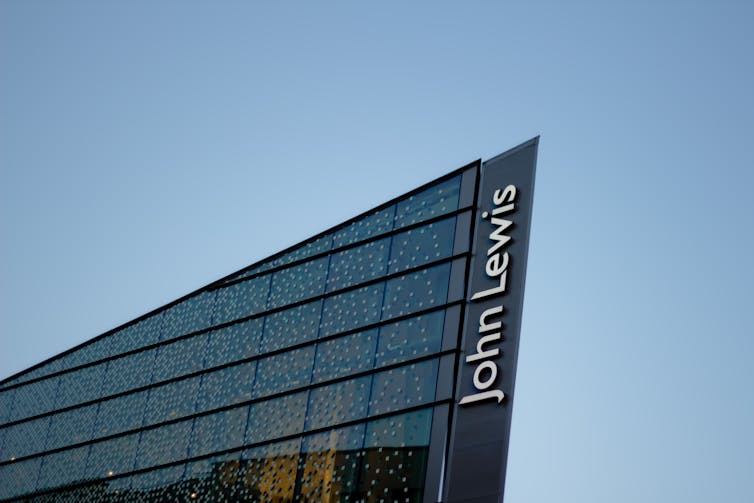 So perhaps we should all imagine owning the organisation we work for, even a small part of it (as may happen if Excalibur Steel UK are successful). The financial and human benefits are something Andrew Pendleton, an expert in human resource management at Durham University, has been emphasising for a number of years. Employee share ownership plans like those Pendleton researches are, however, a mediated form of ownership, with the stock market and share dealers in between you and your workplace. What if we really owned where we worked – the buildings, the machines, the raw materials, the inventory, and (most important of all) the way it's organised and managed?
A rare breed
Some people do already do this in organisations called democratic co-operatives – but they are a surprisingly rare breed. A small number of recurring examples are held up by researchers: Mondragon, an industrial company in the Basque region of Spain, parts of the British Co-operative Group, kibbutzes in Israel, Indian Coffee Houses, and a few small and medium-sized US craft breweries.
Their rarity is perhaps because they are relatively difficult to start and maintain. Some, like Mondragon, offer a similar style of structured work environment to other big companies and are relatively expensive to join. They're also not encouraged by legal and political structures, which favour more conventional owner-manager or incorporated forms. Plus, buying an established organisation like the steelworks can be expensive and legally complex.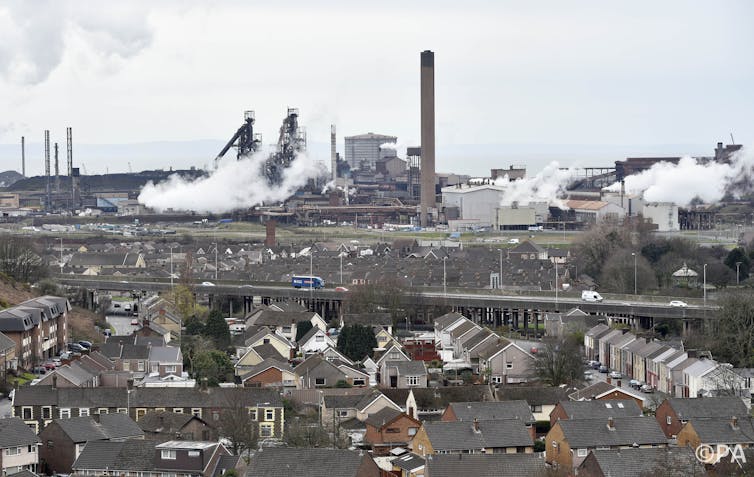 What's missing for this initiative is structured support – in terms of both financing, expertise, and goodwill. John Spedan Lewis gave the business that his family had founded to its employees at a moment when it was in good financial health and well-established in its market. He also trusted the employees to do a good job. Port Talbot steelworks is not in that position in any respect. For those who have worked so hard to maintain steel-making in South Wales in recent years, restart help is needed, both financially and in terms of practical encouragement to take control.
The best alternative
Co-operatives don't solve all problems. They don't guarantee that everyone will be really happy in their work. Members still have colleagues they don't get along with, are still subject to difficult Monday mornings, and are probably still not paid as much as they'd like. Co-operatives also don't do away with the worst aspects of capitalism either, such as dysfunctional markets or environmental degradation, especially if we all continue to consent to it as the way we organise society and the economy as a whole.
But co-owned organisations do achieve an alternative to many of the dysfunctions of contemporary shareholder-owned companies. They provide greater democracy and employee voice, along with more controlled and equitable distribution of profits.
What is more, the alternatives to the Port Talbot management buyout are not attractive – yet more temporary owners in the vein of Corus and Tata, reluctant (and also very temporary) state ownership, or closure. All that's needed is will from the employees, goodwill from Tata and the British government, and cash (probably surprisingly little, if we remember BMW selling the enormous Longbridge plant for £10). Then, finally, the people who built and have laboured in the steelworks could have the opportunity to organise and manage themselves. It's difficult to imagine they would do a worse job than any other owner.