One is a nation where the car is king and has been part of the country's narrative for almost a century; the other is more like a young prince, where the car is fast becoming a central part of its emerging identity and narrative. Now, the US and Qatar look set to form what might seem an unlikely alliance in their attempt to buy Formula 1.
Reports are emerging that America's RSE Ventures, owner of the Miami Dolphins, and Qatar Sports Investments (QSI), a sovereign wealth fund, are seeking to acquire the 35.5% of F1 owned by CVC Capital Partners. It is being predicted that any such deal would be worth between $7 billion and $8 billion.
Significantly, should the deal go through then it will probably also see F1 supremo Bernie Ecclestone selling his 5% holding in the sport. It is also being suggested that QSI will use its purchase of the two shareholdings to ultimately launch a complete takeover of F1.
An unlikely alliance?
A US-Qatari partnership may seem like a strange juxtaposition. But taking a stake in F1 makes sense for both parties. Both countries have a well-established love of cars. The US has the largest motorsport economy in the world, which the Qataris have invested in recently.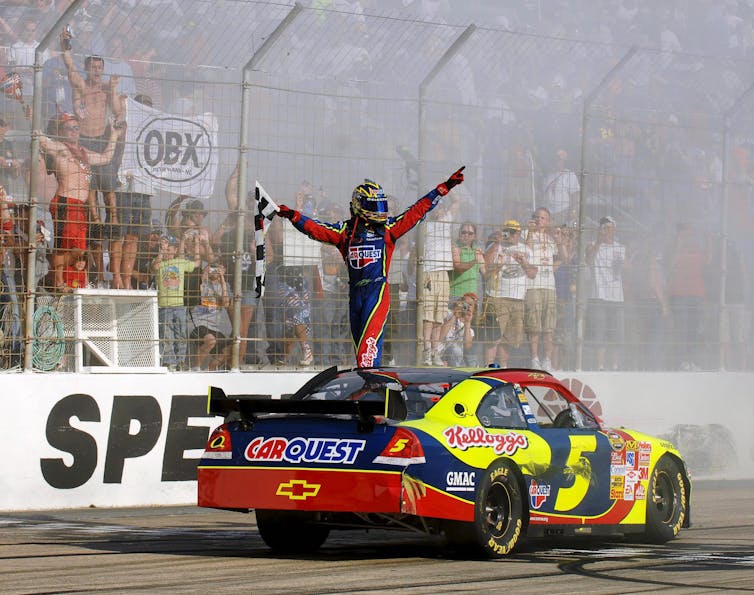 At the same time, Qatar has been aggressively pursuing both the internal development of sport and external investments in sports properties. The country has had aspirations to host an F1 race for some years, and already hosts a MotoGP race and the Qatar International Rally.
Lucrative opportunity
Both parties will see F1 as an opportunity to make money on several fronts, as well as to address various other issues. For instance, while the US has a well-established and highly lucrative motorsport economy, it is largely based around series such as NASCAR.
F1 races have been intermittently staged in the US but the sport has not been very successful, with no clear home for the event having emerged. Compounding these problems, any affection the country might have for F1 was sharply tested by the 2005 US grand prix debacle, when only six cars started the race at Indianapolis.
But such travails provide fertile ground for the potential new owners to create a new vision and strategy for the US market. RSE would be ideally placed to do this given their understanding of the fan engagement process in American sport and the elements needed to provide fans with compelling experiences of the sport. At the same time too, given the global profile of both the Miami Dolphins and the Superbowl, RSE will also be aware of what it takes to internationalise a sport, build an overseas fan base and secure lucrative sponsorship deals.
Such revenue generating opportunities are no doubt appealing to QSI as well. The sovereign wealth fund has been aggressively pursuing overseas sporting investments, which most notably led to the acquisition of French football club Paris Saint Germain.
Power play
At one level, acquiring a stake in F1 would potentially generate a financial return. At another level, the investment would contribute to Qatar's pursuit of its 2030 National Vision, which has adopted sport as a key focus in the country's attempts to become more than just a powerhouse for oil and gas.
Bahrain and Abu Dhabi will no doubt be incensed by this latest development. Both are host to the only two grand prix in the Middle East. Indeed, when Bahrain signed a contract with F1 to become its first race in the Middle East, the deal was that there could only be two in the region.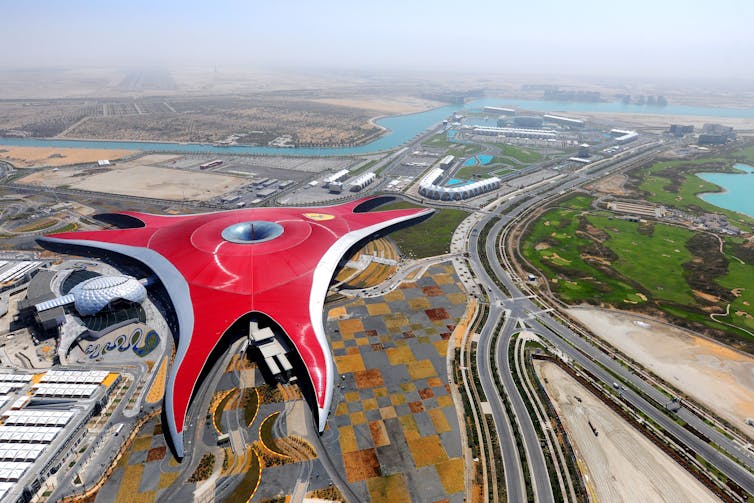 With Bahrain and Abu Dhabi firmly ensconced in F1's race calendar, Qatar's pursuit of a race had started to look futile. Yet, as one commentator has wryly observed, Qatar's latest move "is like buying the restaurant if it won't give you a table".
There are clearly soft power issues at play. Qatar has not only positioned itself as a regional power but has been seeking to exert a stronger influence on the global stage, most potently symbolised by its intended staging of the 2022 FIFA World Cup. Running F1 would also enhance the emergent "Brand Qatar", with its associations of affluence, luxury and exclusivity.
Ecclestone's legacy
As with seemingly every development in F1 over the last four decades, Bernie Ecclestone inevitably remains central to this latest chapter in the sport's history. The octogenarian has apparently been seeking an exit strategy from F1 for a while. Given that there is no obvious heir apparent to him, RSE/QSI would appear to be an ideal solution allowing him to cash in his chips.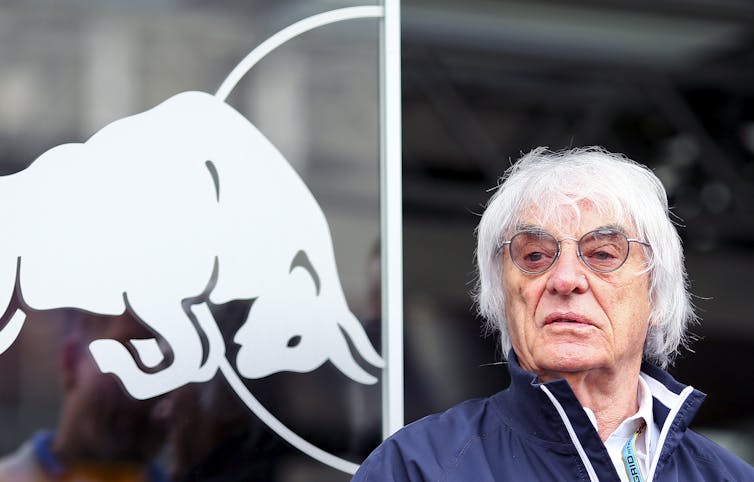 While Ecclestone's impact on F1 has been profound, there are notable weaknesses in the way he has helped commercialise the sport. While television revenues and the fee for hosting an F1 race have dramatically increased, few other revenue generating opportunities have been pursued.
Unlike, America's NBA or the English Premier League, there has been no active engagement of fans, creation of a strong brand identity or development of retail outlets and merchandising using the F1 name. There have been problems too with social media – Ecclestone effectively dismissing it as irrelevant to the sport's Rolex-wearing target demographic.
As long as the television revenues keep rolling in, RSE and QSI will no doubt remain happy. But Ecclestone's legacy is a potential impediment to the future development and commercial success of F1. Getting to grips with social media, developing F1's presence and monetising content will be among the immediate priorities should the takeover happen.
Whatever the outcome of this latest F1 development, a US-Qatar takeover will certainly the sport up a gear as a commercial entity.