China is hosting G20 summit in its eastern city of Hangzhou. It's a fitting location for the leaders of the world's 20 leading economies (19 countries and the EU) to meet. Famed for its beauty, Hangzhou is also a key part of one of China's most entrepreneurial areas, Zhejiang province, and a vital contributor to the country's exports and GDP. Suffice to say, Hangzhou and Zhejiang count for a lot in China.
What's more important to the Chinese government is that it shows itself in the best light at the upcoming summit. Hangzhou was an ancient capital of China and is now one of its most innovative cities, so it perfectly embodies China's ideal combination of tradition and technology. Intent on establishing further its emergence as a global power, China wants to showcase this to the world at the G20. And, as a Hangzhou resident, I've witnessed some interesting changes in the city over the last couple of months.
Security is at a maximum around the city – to a level never seen before. Since July, several weeks before the summit, access to the whole city has been only via a few check-points that have been set up at all entry points. Some Muslim minorities from China's western province of Xinjiang have even been banned from their workplaces.
Many foreigners have been repeatedly questioned by the police, who have made frequent and unannounced visits to their homes to ensure they pose no risk to the success of the event. In China, there is often a bit of suspicion towards foreigners who, semi-jokingly, are sometimes thought of as spies of Western governments. More pragmatically, China wants to avoid the protests that often occur at big international summits, and which are often associated with Western students.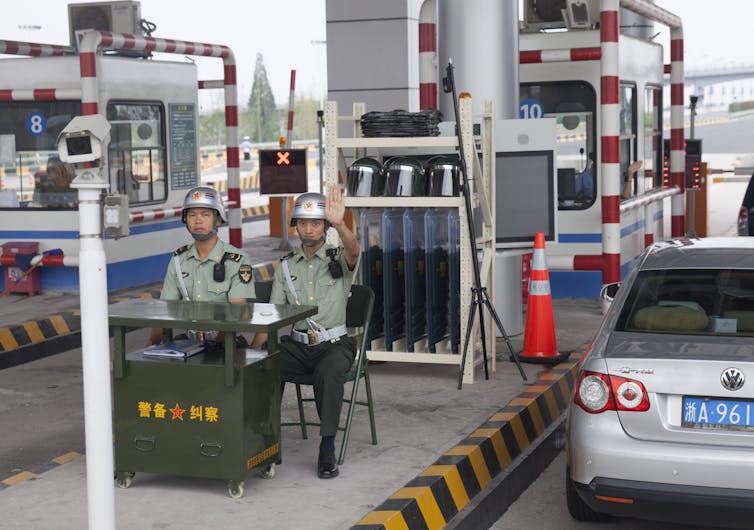 City in shutdown
Businesses have been widely affected by the summit, too. A number of commercial outlets have been closed for a month; larger shop owners and shopping malls have received some compensation, but smaller independents were "invited" to close and were given, in some cases, nominal compensation (€100 at most) as a sign of gratitude. Large factories, a major cause of pollution in the city, have been shut down for two months.
Everyone in the city will have a week off and will likely stay at home or go away on a trip, as there is nowhere and no way to go anywhere within the city. I have some friends working for a state-owned company who have been practising singing for a planned performance in front of the G20 attendees. In other words, the whole city – of 9m people – has been reorganised in the manner of the video game SimCity. The outcome: a blue-sky, accident- and protest-free weekend in Hangzhou for Obama & Co.
I have heard numerous complaints by ordinary people whose daily lives have been disrupted and many businesses have lost money. But there is a positive side. The city has been entirely renovated, the construction of the city's subway has been accelerated, motorways have been built, all the tourist areas – already very beautiful – have been given a makeover. Trees and flowers have been planted, old buildings have been restored, sewage and other hygiene systems improved.
Even though Hangzhou is one of the richest cities in China, there is still a large portion of the population, around 25%, that recently has arrived from rural areas and whose living conditions lag far behind the gentrified parts of the city. Yes, the focus of renovation has been in the areas where world leaders and the media are likely to go. But positive spillover effects are all across the city and even in cities nearby.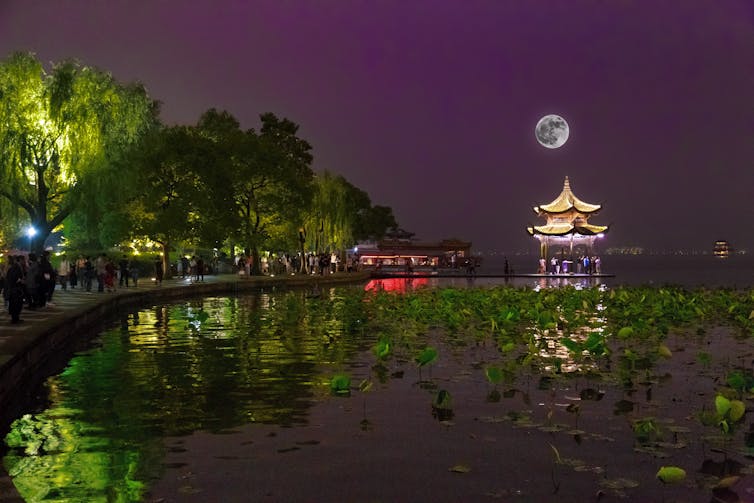 An international showcase
On balance, Chinese citizens have accepted the restrictions. They will endure short-term difficulties in exchange for long-term gains. The narrative in the Chinese media is that the G20 is a major event for China, a showcase that will further portray a positive image of China to the world – along the same lines as the Beijing Olympics of 2008, Shanghai Expo of 2010 and the upcoming Beijing Winter Olympics of 2022.
For China, this is also another attempt to enhance its soft power, to be perceived as a responsible player in the international community and to take centre stage when it comes to the global economy. Indeed, China's goals for the G20 are a greater international focus on sustainable and inclusive development for all sections of the world's population. It has put Africa, often neglected by the West, at the top of the agenda.
For the first time, perhaps, China wants the world to remember where the G20 was held.