The condom maker Durex is in brand crisis mode after it was forced to issue a recall of some of its products over fears they could split. Durex is not the first company to suffer from high profile product recalls. There is no doubt that such episodes can cause lasting damage to a brand's reputation but the fact is recalls happen. Other global brands which have gone though much bigger issues have shown that if they are dealt with quickly and appropriately, a company can survive and prosper.
The Reckitt Benckiser Group plc (RBG) (the manufacturer of Durex condoms) is the latest business to fall foul of product deficiencies. It has recalled ten batches of Durex Real Feel condoms and Durex Latex Free condoms due to a "risk that the condom might tear or leak, reducing its protection from sexually transmitted diseases and pregnancy". Durex confirmed that "a limited number" had not passed its "stringent shelf life durability tests" and apologised.
A product recall can mean life or death to a business. Over the next few days, RBG will have to strategically coordinate how it manages the product recall to reduce any lasting damage to its reputation, brand and product value.
High profile brand issues
Product recalls are not new and occur in every sector where there is a threat to safety or life due to defective parts, unreliability of materials or quality assurance issues.
Research has shown that small companies can flounder, curl up and die with the onslaught of dealing with product recalls, customers, claims, returns and repairs. Their cash flow and infrastructure cannot cope. It becomes all too much and bankruptcy looms.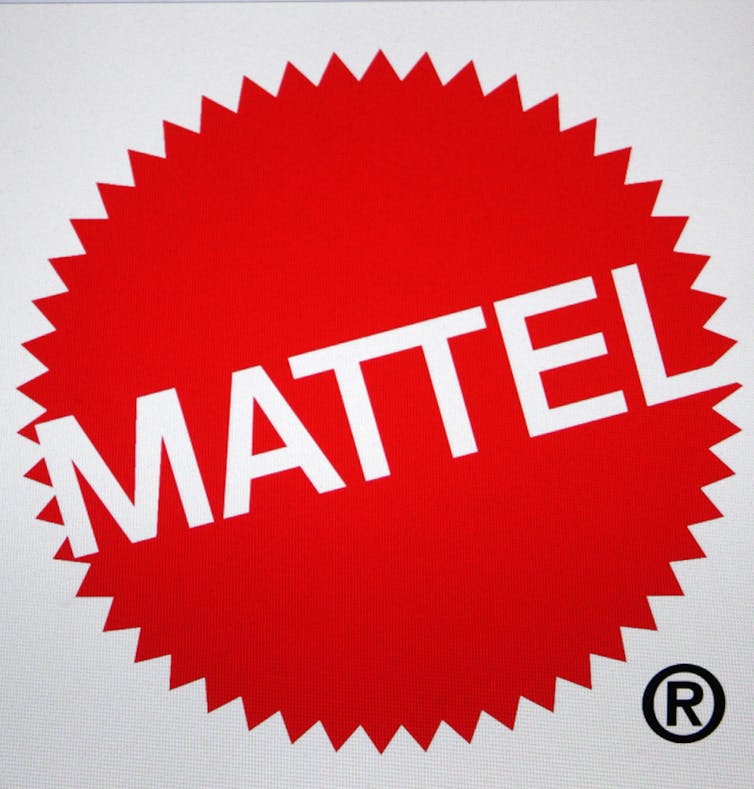 For example, the recall of 1,000 toys cost small business owner Cynthia Thomas US$15,000 and nearly her business due to a drop in customers and sales. Larger companies cope much better as they have deeper pockets, additional, non-affected assets and an army of resources at their disposal. This is perhaps why the world's biggest toymaker, Mattel, has coped better with a number of major recalls of Chinese-made products after lead was found in the paint of some toys.
And Durex as a brand can take comfort in the fact that the impact of product recalls is felt to be more short term than long. Companies such as Toyota and Volkswagen have demonstrated that you can face huge catastrophes, the wrath of your customers and the sector, but still regain a strong place within the market.
In 2012, Toyota had 7.43m cars recalled globally while Volkswagen had to recall 11m vehicles after it admitted cheating on US emissions tests. Both companies have managed to stay stable in the market despite the fact that their reputation has been dented on more than one occasion.
The public will always acknowledge that defective products exist, regardless of stringent operational systems, checks and balances. So what should RBG do to reduce the level of condemnation that it now faces?
Apologise quickly and take action
A company in this situation needs to act fast, taking immediate responsibility for its actions and deliver action, not rhetoric. An apology goes a long way to fixing the problem. Durex has made this important first step and said sorry to its customers and offered refunds.
The refund of product costs to customers is an expected response but the business may need to do more in order to avoid more damning repercussions – such as loss of sales, sponsorship and affiliations.
So an apology alone may not be enough. RBG will need to build up confidence in the brand through decisive action. One way to do this is to settle claims quickly. The business needs to ensure that it proactively seeks out failed products – as opposed to waiting for them to come out of the woodwork. Companies which voluntarily address this issue, as opposed to being forced to by their customers, are much more likely to retain them.
An opposing view is that the need to act quickly may be seen as an admission of guilt and inflate anxiety in the marketplace. So RBG needs to tactfully handle all communications to present a positive image to the public.
The Medicines and Healthcare products Regulatory Agency has stated that pharmaceutical wholesalers will collect damaged stock immediately from pharmacies. But customers are being asked to act responsibly and return products from their point of purchase. This can lead to a reduced number of returns as there is no collection mechanism and the customer has to make all the effort to return the product. The lure of refunded money may not be enough to make a return happen.
To address this, RBG could arrange for drop off points for the customers (convenient to them) or arrange for local collections, piggybacking on other delivery networks, like couriers, pharmaceutical wholesalers and the Royal Mail.
Looking ahead
In the future, RBG has to make its customers believe in the quality and safety of its product. For example, Rolls Royce was very transparent in its need to recall products in 2015 – even when it affected just one car, a Rolls Royce Ghost which was recalled because of a problem with the side-impact airbags. In doing so, customers were reassured that quality and safety were at the forefront of the business. RBG needs to adopt the same stance with Durex and its other products.
Condoms are a very popular product. In the Rio Olympics 2016, it was reported that the event lasted 17 days, had 10,500 athletes, 33 venues, and 450,000 condoms. The amount allocated was three times more than in the London Olympics in 2012. As a product they provide a vital public health function and provide psychological and emotional support to people using them.
A good solid corporate reputation can withstand most business traumas. Companies in crisis have to work harder to be seen as a "good" business to buy from and trade with. RBG needs to think strategically, act responsibly and react quickly to stay in business and provide its products to the masses.