This year marked the tenth year of the Australian government reporting on targets made to close the educational gap between Indigenous and non-Indigenous Australian students. The report card showed some slow gains, but overall it was another national wake-up call. New policy approaches are needed to improve educational outcomes for Indigenous peoples.
One aspect of education that has been overlooked in Indigenous education policy over the past decade is the growth of "flexischools" around the country.
---
Read more: Flexischools have a lot to teach mainstream schools
---
Flexischools support young people who have been excluded (formally through expulsion or otherwise) from mainstream education to re-engage with education. With the recent reminder there's still a long way to go in improving educational outcomes for Indigenous young people, it's timely to look at what's happening in flexischools. We need to consider what role they play in closing the educational gap and why they have been overlooked.
Why look for gaps?
Policy approaches to Aboriginal and Torres Strait Islander education in Australia remain focused on the "closing the gap" rhetoric from the government. To some, this means Indigenous education policy is framed around measuring educational success against non-Indigenous metrics.
The logic of much of this policy is flawed from the outset. Classroom education research has identified a wide range of factors outside schools that have impacts on educational outcomes.
Social, cultural and economic capital (or lack thereof) means Indigenous students are expected to overcome hundreds of years of entrenched systemic racism and disadvantage, attributed to colonisation, with limited changes to the schooling system.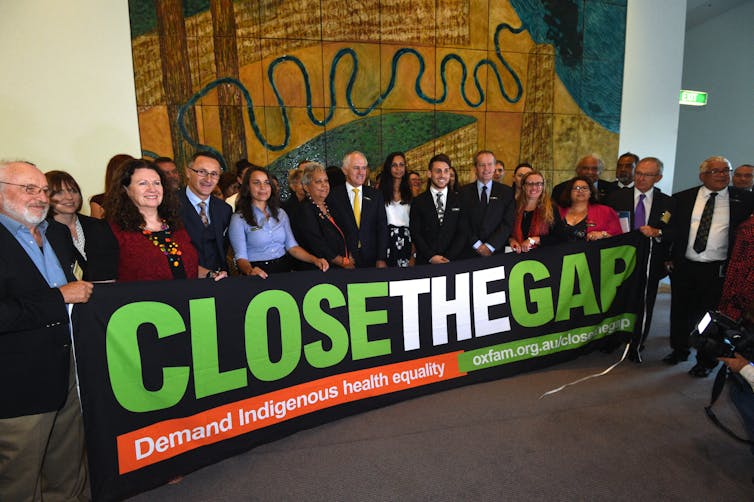 There is a need to look more closely and critically at aspects of Indigenous education that have been relatively ignored. This may help answer crucial questions about how to improve the system.
Flexischools and Indigenous young people
The term flexischools describes a myriad of educational programs or school sites operating outside mainstream education. There are two defined types of flexischools. One focuses on changing the young person to meet the needs of system. The other involves changing the system to meet the needs of the young person, in the short or long term.
The flexischools at the heart of this article are aimed at changing educational provision to meet the needs of young people. These sites appear to be engaging very high numbers of Indigenous young people.
Recent estimates indicate about 35% of students attending flexischools are Indigenous. This is high when considering Indigenous students represented 5.6% of all school students in 2017.
What we know and what we need to know
Policymakers could look at this large proportion of Indigenous flexischool students to help understand why they are pushed out of mainstream schooling, what they want to get out of education and, potentially, "what works".
There have been limited studies on Indigenous students in flexischools. One small study found evidence of high numbers of both Indigenous students and staff working in them.
A recent study on the voices of Indigenous staff reported Indigenous people are choosing flexischools as a desirable place to work in education because of the focus on relationships.
---
Read more: Stop focusing on 'the problem' in Indigenous education, and start looking at learning opportunities
---
There is no national published data on exactly how many Indigenous young people are enrolled in flexischools. There is no published data on whether flexischools participate in NAPLAN testing. There is no published data on the number of year 12 completions. There are no large-scale studies that investigate the short-term and long-term outcomes for Indigenous students.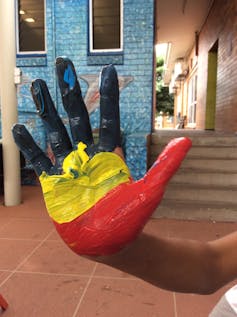 The general absence of flexischools in policy aimed at closing the gap is problematic because significant numbers of Indigenous young people attend them. But transparency and accountability are very limited in a number of ways.
The lack of data for flexischools skews closing the gap data, because the same data are not being collected for the large proportion of Indigenous students in flexischools. This means we don't have a full picture of where all Indigenous young people are in terms of literacy and numeracy.
We need to understand how flexischools ensure Indigenous people are in positions of leadership when there are high numbers of Indigenous young people in these schools. Having Indigenous leadership and governance is vital for accountability to the growing numbers of Indigenous peoples and communities interacting with these schools.
Having Indigenous teachers and leaders in schools is important because Aboriginal and Torres Strait Islander students "cannot be what they cannot see".
We need to understand why the work being done in flexischools isn't being done by mainstream schools. The latter receive additional funding for Indigenous students, yet some Indigenous students are still being pushed out of the mainstream.
Lessons to be learned
While more research may be needed on the academic outcomes of students who attend flexischools, research is finding they are successful in attracting, welcoming and supporting youth who, voluntarily or under duress, have left mainstream schools.
Flexibility, a focus on relationships and an inquiry-led curriculum seem more conducive to keeping young Indigenous and non-Indigenous people engaged. Flexischools generally focus on acceptance rather than discipline, and social justice over regimented learning.
---
Read more: Infographic: Are we making progress on Indigenous education?
---
If flexischools are doing Indigenous education better than mainstream schools, we should invest in researching how they work. We should also ask them to track outcomes the same way mainstream schools do. We need more accurate (and inclusive) data when looking at whether the educational gap is closing to give us the whole picture.
In the long term, though, we should aspire for there to be no need for flexischools. We should aim for all schools in Australia to provide high-quality education to all Australian students, including Indigenous young people.