Social media has revolutionised how we communicate. In this series, we look at how it has changed the media, politics, health, education and the law.
---
Borrowing Malcolm Turnbull's election slogan, optimists would say there has never been a more exciting time to be a journalist. Why? Part of the answer lies with social media and the digital age.
A recent trip to Nepal for the second Asian investigative journalism conference revealed something exciting is changing journalism. In a digital era that promotes sharing through tweets, likes and follows, reporters are sharing too – not just their own stories, but also their skills.
They no longer view each other as simply rivals competing for a scoop, but collaborators who can share knowledge to expose wrongdoing for the public good.
Take, for example, the Panama Papers that broke in April this year. It involved almost 400 journalists together trawling through 11.5 million leaked documents from law firm Mossack Fonseca to expose the shady global industry of secret tax havens.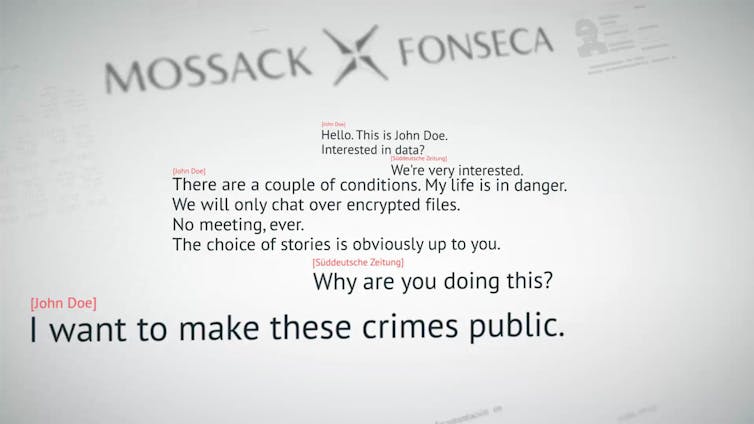 Another version of this type of collaboration occurred in Kathmandu last month. Eighty of the world's best investigative journalists from The New York Times, The Guardian and other quality outlets met to train hundreds of reporters from across the globe in digital journalism. Classes included data reporting, mapping and visualisations, online searching, tracking dirty money, co-ordinating cross-border reporting teams and effective use of social media.
The Global Investigative Journalism Network (GIJN) chose Nepal as the host country so that journalists from less-developed economies – many with limited political and civil freedoms – could attend to learn how to strengthen watchdog reporting in their home countries.
Reporting in these nations can be difficult, and some stories told were horrific. Umar Cheema, a Panama Papers reporter and investigative journalist for Pakistan's The News International, described how he was abducted by unknown assailants in 2010, stripped, shaved and beaten. His "crime" was to report critically on the Pakistani government, intelligence services and military.
His captors have not been caught. But rather than remain silent, he shared his story with the world and was awarded the Daniel Pearl Fellowship to work at The New York Times in 2008.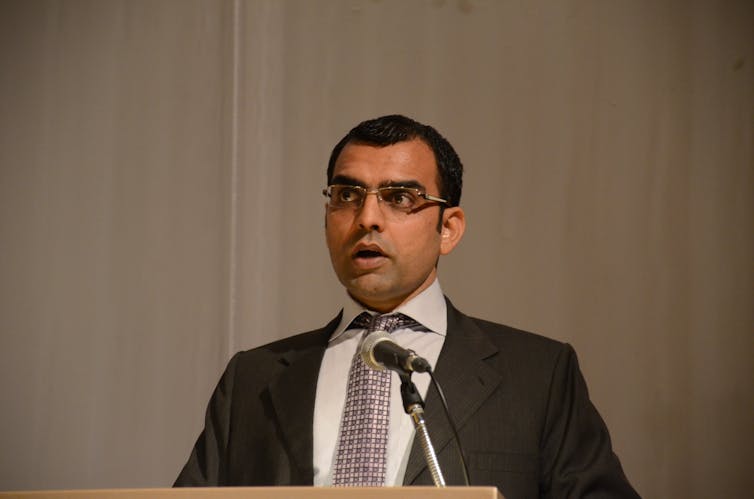 Despite diverse backgrounds with varying levels of press freedom, journalists came to Kathmandu with the same motive: to give voice to the powerless against those who abuse power; whether it be corrupt governments, corporations or individuals.
Unique to the digital age, this can be achieved with tools as simple as a mobile phone and internet connection. Social media platforms are useful too, to distribute stories beyond the territories that oppress them.
Among the watchdog journalism educators were Pulitzer Prize winners, including Walter "Robbie" Robinson. Now editor-at-large at the Boston Globe, Robinson is the reporter played by Michael Keaton in this year's Oscar winner for Best Picture, Spotlight.
The film tells how Robinson in 2001 led the Spotlight team's investigation that uncovered widespread sexual abuse in the Catholic Church. That investigation inspired other journalists around the world to probe and eventually expose the church's widespread abuses of power. Robinson's message was simple:
To me you are all Spotlight reporters. For the great journalism you have done and will do. For your energy, for your passion, for your courage, for your tenacity, for your commitment to righting wrong and for knowing with a certainty, that there is no injustice however grave that cannot be eradicated by those who unearth the truth.
To unearth truths, trainers profiled free digital search tools like Picodash for trawling Instagram, and Amnesty International's YouTube DataViewer, as well as reverse image searching programs like TinEye.
Thomson Reuters' Data editor Irene Liu showed reporters how to search for people using Pipl, ways to navigate blog content using Kinja, and creative techniques to search social media. Sites like Twitter, Facebook and LinkedIn can be trawled using Rapportive and Chrome extension Storyful Multisearch to find public interest information quickly and cheaply.
Here are five ways that social media is changing journalism in the digital age:
Reach: social media offers journalism a potential global playing field. It is used for sharing stories but also crowdsourcing information and enabling local stories of significance to spread beyond geographical boundaries. Whether it is the Arab Spring uprising or the recent hurricane in Haiti, journalists can source contacts and share stories with the rest of the world.

Participation: social media provides a many-to-many network that allows for audience participation and interaction. It provides for audience comment, and these interactions can take the story forward.

Hyperlocal reporting: social media is filling a gap in hyperlocal reporting. In a recent study we found community groups, including the local police at Broadmeadows, used social media to provide local news. This helped fill a reporting hole left by the shrinking newsrooms of local newspapers.

Low cost: social media is a fast and cheap way to find, produce and share news. It lowers the barriers to entry for start-up news outlets and freelance journalists.

Independence: journalists can bypass state-controlled media and other limits on publishing their stories. They can report independently without editorial interference, and broadcast their own movements, using publicity for self-protection.
The benefits social media can offer journalism, particularly in developing economies, is not to deny the challenges established media outlets face in developed countries in the digital age.
Certainly, the rise of digital media technologies has fractured the business model of traditional media as advertising has migrated online, causing revenue losses. In turn, these have sparked masses of newsroom job losses cutbacks, and masthead closures.
But for all the pervasive pessimism about the future of established news outlets, and the negative aspects of social media such as trolling, the Nepal conference demonstrated the positives as well.
Digital tools are changing the ways in which journalists find, tell and share their stories with audiences beyond the control of state borders. Yet, at the same time, new technologies enable journalists to do what they have always done: to uncover stories in the public interest.
Giuseppe Tomasi di Lampedusa wrote in The Leopard:
If we want things to stay as they are, things will have to change.
So it is with journalism in the digital age.