It has taken more than ten years to achieve and not been an easy process, but Disney is about to open its first resort in mainland China. The new venture has required much creativity, flexibility and farsightedness.
From the outset Disney has been hampered in its ambitions by the Chinese government's political and cultural restrictions on media companies. To gain trust and access to this lucrative market, Disney had projects like its "Disney English" learning programme and opened a park in Hong Kong. But the prize has always been to open on the mainland.
The Shanghai park, which opens on June 16 has taken five years to build and cost a reported US$5.5 billion. But there's reason to believe it will pay off.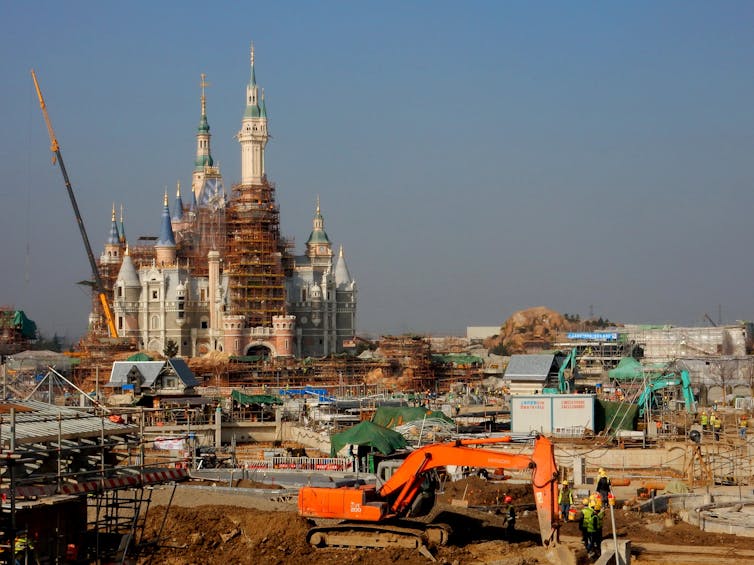 A consumer thirst for entertainment, matched by a dramatic rise is China's middle class, is expected to generate a huge demand for theme parks. Given this wealth of potential and opportunity, Disney is seeking to capitalise where domestic theme park operators have often failed. With over 60 years of creating magic, Disney has all the necessary ingredients to success – the operational management skills, strategy, and a world famous brand.
Shanghai factor
Shanghai was a calculated choice of location for Disney. As China's largest city – with over 24m residents and an estimated 330m people living within a three-hour commute of the city – it has a ready pool of visitors. Historically popular with Western trade and investment, Shanghai is truly a modern international city, and China's economic, financial and cultural centre.
The calculated move is proving successful already. Thousands of eager tourists have already visited the gated park, even if only to get a sneak preview of Disney's most impressive castle to date, while tickets for the opening day sold out within hours.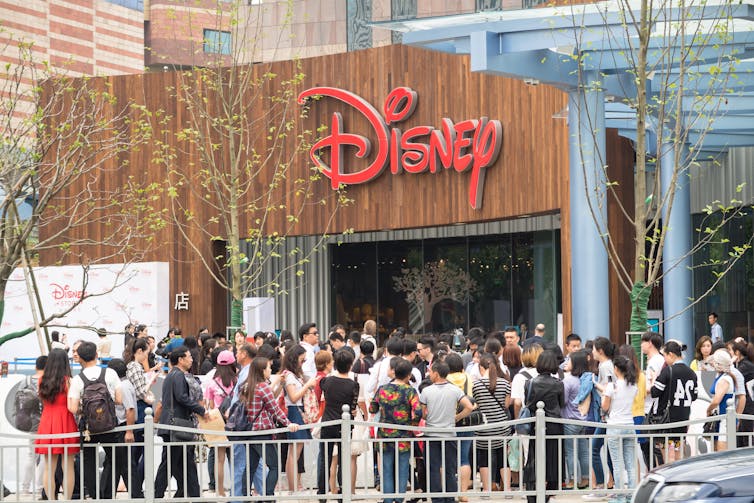 Although Disney mania is already sweeping across the region, some gremlins have become prominent on social media. Despite offering the cheapest of all Disney admission tickets (priced at US$75 for the first two weeks, then going down to US$56), there have been complaints regarding the cost of dining and accommodation, which are similarly priced to the parks in the US.
Plus, a trial opening period saw a significant degree of unruly behaviour and prompted the publication of an etiquette guide. It follows a familiar pattern of behaviour from Chinese tourists at home and abroad and goes to show that Disney – known for its squeaky clean image – will have to ensure it strikes a successful cultural balance.
Another thorn in Disney's side is the threat of China's richest man – Wang Jianlin, chairman and president of the Dalian Wanda Group. The free-spending businessman declared war on Disney and recently opened the mega-resort "Wanda City" in the south-eastern provincial capital city of Nanchang. Wang's patriotic mission is to fend off Disney as a Western import and he is a big promoter of Chinese culture. Anti-Disney opposition is clearly aligned to this, stating that the resort is a threat to Chinese culture.
Fourth installment
Shanghai is the fourth instalment of Disney's international strategy after Paris, Tokyo and Hong Kong. While Disney's US-based theme parks have had the luxury of relatively sustained success, it is no secret that their previous international expansions have suffered some major setbacks.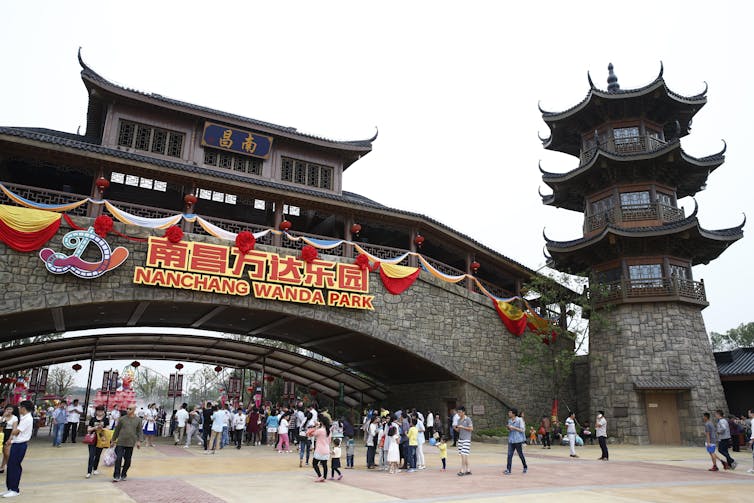 In particular, Disney naively failed to fully understand and respect the complexities of the local cultures of Paris and Hong Kong. For example, consumers in Paris mocked the initial decision to snub the sale of alcohol, while in Hong Kong there was deliberation as whether to sell the local delicacy shark's fin soup, which drew international criticism (it didn't).
Disney should learn from these mistakes and in the build-up to entering China, the resort has been marketed as "authentically Disney and distinctly Chinese". The food largely caters to its local customers, while Chinese culture and custom has influenced some of the structural design. The Toy Story Hotel for example is constructed in the shape of the number eight, which represents luck in China.
A huge factor in the park's success is out of Disney's control, however, and that's the strength of the Chinese economy. The shift between New China and Old China (manufacturing to services) has given a stuttering period for the economy. But firms such as Disney are betting on the sustained rise of the middle class and the government's attempt to rejuvenate private investment and continue with a consumer consumption-driven economy.
But when it comes to things that Disney has influence over, it has done a good job. It has marketed itself well and seemingly gained political backing, with Xi Jinping, the Chinese president, appearing to have welcomed the resort by recently meeting with Disney chairman Bob Iger.
The unique socio-cultural questions and challenges aside, there appears little doubt that Shanghai Disney has the potential to be a huge economic success. Nevertheless, it would be naive to assume that the only outcome for Disney is to count the yuan the resort generates. For Disney, it's a rich opportunity to further market its brand and gain valuable consumer data in a seemingly limitless, yet complex economy.