You would have thought, by now, that our politicians might have developed a finer intuitive sense when it comes to being offered fairly large sums of money for doing what appears to be very little in return.
But when it comes to stings by undercover journalists, some politicians appear to have something of a tin ear - as we discovered with the emergence of "Lobbygate redux" in the weekend papers (and on the forthcoming Panorama).
The return of parliamentary sleaze allegations is depressing for those of us daring to hope that the worst was over for Westminster's reputation. We are not going back to the 1990s, when parliamentarians were reputedly "available for hire like London taxis", but the latest claims show how an old problem (the Committee for Standards in Public Life was formed in 1994) has not disappeared.
It is little wonder that survey evidence suggests only 15% of us believes parliament properly represents the interests of ordinary people.
David Cameron is well aware of this problem. Before his government was elected in 2010, he famously said that lobbying was "an accident waiting to happen". But several Queen's Speeches further on and we have yet to hear what his government plans to do to address this.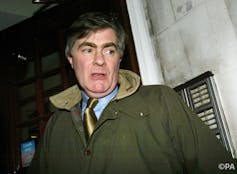 Meanwhile the accident has happened. Again.
It is important to stress that the three peers accused over the weekend deny any wrongdoing. Each stressed to the fake lobbyists that they would declare any money received and intended to record their paid interest in the parliamentary register.
Government's proposal too weak
So what does the government propose should be done? Incredibly, the idea of a statutory register of lobbyists is being refloated as a panacea. Yet all that would do is allow parliamentarians to avoid entrapment by media organisations. Any suspicious MP or peer could check the register and see that the mysterious South Korean solar energy offering to pay them £12,000 per month does not really exist.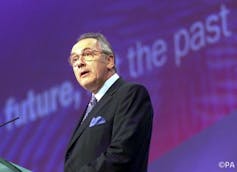 A register of lobbyists would create a hierarchy of licensed lobbyists without removing the cash for access problem. All 35 million of us electors are potential lobbyists. We don't need licensing. We just need to be prevented from offering cash to parliamentarians to persuade them to act in our interests. The other "big idea" is the power of "recall" of a democratically elected MP, but how and when this should be done is far from clear.
What should be done?
The real solutions are not that difficult, but need to be very different from what the government proposes.
  We have to move away from the voluntarism that is the hallmark of this proposal. It's clear that, in this area at least, codes of conduct are simply ineffective. Any solution should be statutory.


  Make it a serious criminal offence, with punitive penalties, for any lobby group (or individual) to pay parliamentarians (above a token sum) to represent their interests. The current Bribery Act is probably insufficient to cover this.


  Make it a serious criminal offence for parliamentarians to accept cash to act in this way (far better than "codes of conduct").


  Prohibit any convicted parliamentarian from re-entering parliament.


  Pay MPs and peers more so they are not tempted to accept financial sweeteners from lobbyists. Yes, I know there will be howls of outrage in suggesting that MPs – already receiving £66,000 per year (£38,000 more than the average wage) should be paid even more, but a hair-shirt mentality achieves nothing. Peers are not even paid (admittedly they receive a £300 daily attendance allowance) and need to earn a living – but not via lobbyists.

Points one to four can easily be implemented with political will. Point five is more contentious. The answer to yet another "lobbygate" is to act decisively to ensure that parliamentarians argue on behalf of those who have persuaded them by the force of their argument, not the size of their wallet.