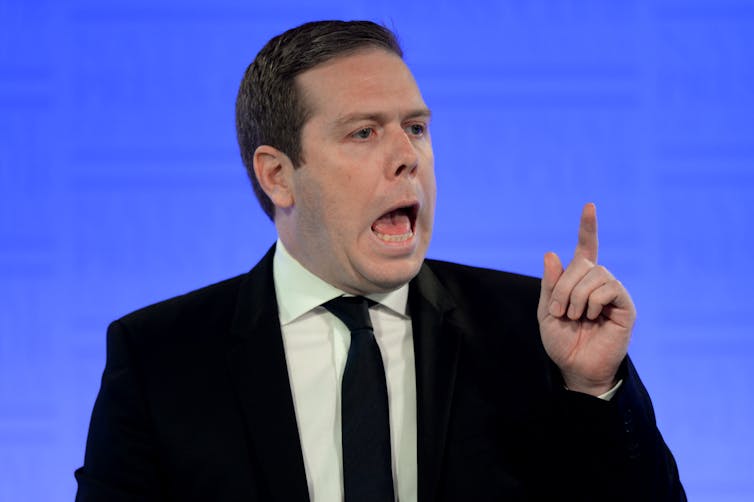 Paul Howes, enfant terrible of the labour movement, who is leaving his high profile Australian Workers' Union job in July, has been seldom out of the news for long in recent years.
He's that unlikely figure – a celebrity (for his critics, a negative one) of trade union land.
Howes' public part in Julia Gillard's coup against Kevin Rudd made him the "face" of the faceless men who overthrew the former prime minister. A Lateline interview on the night was, he now admits, a mistake. But unlike Bill Shorten, another of the queen-makers of June 2010, Howes stayed in the Gillard camp in 2013. He had lost a lot of skin for what he'd done; he couldn't afford to do it again.
The 32-year-old who has headed the powerful AWU for seven years as national secretary has had something to say about industrial and political hotspots from pleas for help to manufacturing to denunciation of the Greens.
Most recently, he controversially called for a "grand compact" between government, unions and employers to improve the industrial relations climate and promote growth, and urged both sides of the workplace fence to make conciliatory gestures.
He even had a few redeeming words about Tony Abbott. "I don't believe for a second that the Abbott government is unturnable on industrial relations. Despite the more cartoonist portrayals, the Prime Minister is far more a politician than he is an ideologue."
It did not go down well with Bill and the boys in Labor or the unions. Clearly Howes had left the union-Labor group-think and was occupying a different policy space. The bouquets from the conservatives were predictable but awkward for him.
Now he's off to new fields, presumably a corporate job although he says he has nothing lined up (and left open the philanthropic and community sectors).
His life would have been taking a very different turn, if it had not been for chance – or to be more precise, numbers. If he hadn't been blocked last year by forces in the right for a NSW vacancy, he'd be in the Senate, talking about carbon pricing, the mining tax and cuts the government plans in the budget.
Howes has the patina of the modern union official but his journey fits the older style - leaving school at 14, beginning fulltime work in the movement when he was 17, never getting a university degree.
But his advancement was on skates. He became AWU national secretary at 26, following Shorten in that job. Politically, he's reached the higher levels of the Labor party, as a member of the ALP national executive, which he is also quitting.
It's salutory to remember that when Bob Hawke became PM, Howes was still a long way short of his second birthday. In the glory days of the "accord", which Howes' "compact" echoed though he said it wasn't the same, he was tackling primary school.
Howes would reject the characterisation but he's hit the time for a mid life crisis while a quite young man.
"It's the hardest thing I've ever done," he says of his decision to move on. The union movement and Labor politics have been his life.
Along with a new career, and ambitions for study, an MBA or the like, he's embarking on a new marriage, to Qantas executive Olivia Wirth.
He's promising to step back from the limelight – he plans not to be one of those numerous "ex" players who inhabit the air waves. Whether the withdrawal symptoms prove too much when he's "a little bit more faceless" remains to be seen.
Despite last year's tilt, Howes insists this is not all about pursuing a move into parliament. There's no reason to distrust this; if he wanted a seat, the easiest way would have been to remain where he was and follow the conventional path. The caucus is peppered with people who've stepped straight from union office to parliament.
But Howes intends to keep his union and Labor party tickets "till the day I die", and doesn't rule out seeking a seat later.
Whether he does is likely to depend on how attractive he finds his new world. A spell in corporate Australia would enhance his qualifications for parliament, but it might also take him in quite another direction.
Listen to the newest Politics Podcast with Michelle Grattan and guest Tony Burke here.