What do Steven Spielberg, Leonardo DiCaprio, Sandra Bullock, Hugh Jackman, Madonna and John Lennon have in common? They have each, at one time or another, been victims of stalking.
Local radio host Sophie Monk has been subjected to recent unwanted attention in the form of stalking, having been confronted with up to 150 sexually explicit and threatening posts on Twitter every day. The investigation led to the arrest of the suspect, who became the first individual charged with cyberstalking an Australian celebrity.
However, stalking is not a phenomenon exclusive to celebrities. In fact, the offence is a concern for mainstream society. The majority of stalking occurs between ex-partners following the dissolution of a relationship. The situation of an ominous stranger following you, lurking in the bushes, is rare.
How prevalent is stalking in the community?
Victorian Police statistics show a 27.7% increase in harassment offences between 2012 and 2013, including conduct such as stalking and using phone, postal service or listening devices to menace, harass and offend.
Of the 4875 harassment offences recorded in Victoria for the year 2012-13, some 1138 – or 23% – remain unsolved. In Queensland, the figures are even more startling. Between January and November 2013, stalking offences increased 162%.
The Australian Bureau of Statistics (ABS) has estimated that 19% of women in Australia will be stalked at some stage in their life. Females are more likely to be victims of stalking than males. Existing population-based studies report a lifetime prevalence of stalking ranging from 2-13% for males and 8-32% for females.
An Australian study conducted in 2002 found that nearly one in four people (both men and women) will be stalked in their lifetime. About one in five victims suffer some form of physical assault by their stalker.
Research has consistently shown that victims are exposed to threatening behaviours over prolonged periods of time. Their experiences have been described by them as "emotional or psychological rape". The bad news is that the average duration of stalking episodes is 24 months, with studies showing that episodes that continue longer than two weeks can indicate that stalking is likely to continue for much longer and become more intrusive.
The impact of stalking
Those who have experienced stalking as a victim will know how intrusive and harmful it can be. Stalking has been described as "psychological terrorism" and "rape without sex".
Invariably, when a person is stalked, their thoughts are dominated by the whereabouts and intentions of their stalker. The target of pursuit is thinking about their pursuer, and the pursuer their target. Trapped in this destructive cycle, the majority of victims accept that they do not know what action to take to effectively abate the stalking.
The use of cyberspace to pursue another or to elicit personal information about a particular target has recently caught media attention with high-profile cases involving Sophie Monk and Brisbane netballer Romelda Aiken.
Their accounts serve as a reminder of the prolific nature of stalking. But what are victims expected to do once they are aware that they are being stalked?
Is there a perfect solution to being pursued? When is the best time to take action? And can responding make things worse?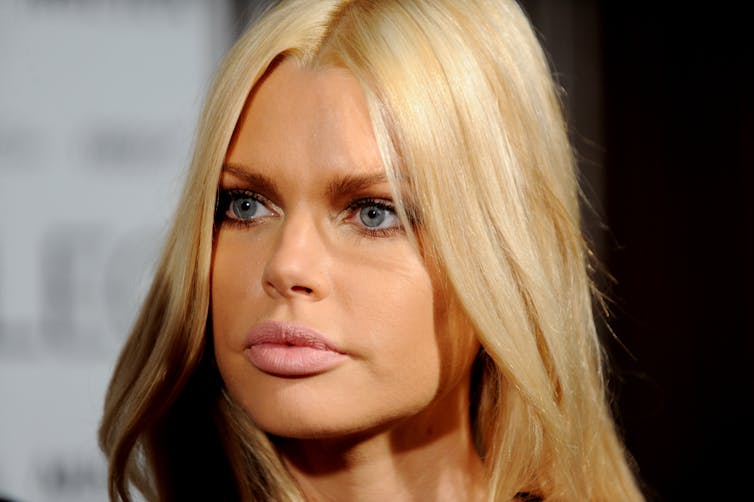 Which victim responses are best?
When faced with a stalker, the victim has a number of options available to them to potentially stop the behaviour. Do they take down their Facebook page or move house?
Not only is it important what victims do to try and stop the stalking through action, but the timing of their reactions can potentially influence the duration and severity of the stalking behaviour. The timing of a victim response is currently the subject of research to determine whether a delay in response can mean a longer duration of stalking.
Determining which methods are deemed best for deterring or abating incidents of stalking, and whether deploying responses at an early stage has any effect on stalking duration and intensity, will allow for victims to respond in a more effective manner. As the majority of stalking occurs following the breakdown of a relationship, it's quite possible that a pursuer sees persistence as a method of success in re-establishing that relationship.
A failure on the part of the target to unequivocally assert that their stalker's persistence is (and will remain) futile may mean a continuation in the harassment.
Research has shown that the more victimisation a person experiences, the more they resort to a variety of attempts to manage the stalking behaviour. Many methods have attracted criticism, specifically the use of civil injunctions to reduce the risk of violence and continued stalking.
Injunctions are commonly breached and experts argue that civil orders are not an absolute safeguard from harm since they are just pieces of paper. Few studies, however, have explored the methods deployed by victims of stalking and then yielded empirical evidence to show how a particular intervention impacts on an offender and how this might reduce the stalking behaviours.
A 2011 study showed that over 70% of female targets of stalking accepted they "did nothing" to thwart the stalking, and 90% stated that they responded by "acting nicely" toward their stalker. Both of these responses were rated, by the same victims, as highly ineffective against their stalking episode.
By contrast, less than 4% of the same sample took "legal action", yet they rated this response as highly effective against stalking.
There can be little doubt that stalking is an increasing crime trend in the community. It is only exacerbated by the availability and use of social media as a vehicle to commit the offence.
Current research is being undertaken to determine what effect, if any, certain responses by victims will have on reducing the impact of stalking. This research will hopefully provide direction as to best practice when dealing with the perpetrators of this type of unwelcome behaviour.