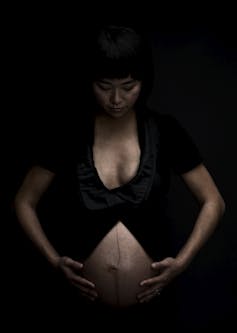 High blood pressure in pregnancy may itself cause birth defects rather than a type of drug used to treat the condition in early pregnancy, a study published today suggests.
Researchers led by Dr De-Kun Li of Kaiser Permanente in California examined 465,000 babies born over 13 years to explore a reported link between congenital heart defects and the use in the first trimester of a type of drug (angiotensin converting enzyme inhibitors) used to treat hypertension.
The findings, funded by the US Agency for Healthcare Research and Quality and published in the British Medical Journal, suggest that hypertension in early pregnancy is the likely cause, and not the drugs. The research follows a 2008 study by Kaiser Permanente, published in Diabetes Care, which found that women with high blood pressure had twice the risk of developing gestational diabetes mellitus in early pregnancy compared to women with normal blood pressure.
Speaking yesterday about the latest findings, Professor Alastair MacLennan, head of obstetrics and gynaecology at the University of Adelaide, said that one message from this study is that the three out of 1000 women who need treatment for high blood pressure in early pregnancy can continue its use.
Nevertheless, Professor MacLennan also said the study highlighted the need for women to ideally enter pregnancy in their prime.
Diabetic women were at particular risk, especially – like other women – given that almost half of their pregnancies were unplanned. Given the risk of complications, it was particularly important for diabetic women to go into pregnancy "prepared and stable", but too often this was not the case.
Professor MacLennan said that "diabetics could do better. You need to properly stabilise your blood sugar for three months [prior to conceiving] and then keep them stabilised during pregnancy, but then the insulin-needs go up during pregnancy so they need really close monitoring; we usually do finger pricks four times a day to monitor the sugars."
Speaking more broadly, Professor MacLennan said that hypertension in pregnancy was "partly associated with age and partly with obesity".
"Unfortunately, women are having babies older and when they're obese," Professor MacLennan said. "The main message to the public is have your babies at a reasonable age and go into pregnancy not obese."
Contemporary life can be at odds with against nature's preferences – both in terms of the age of mothers and the condition they are in when conceiving, Professor MacLennan said.
"Physiologically, the best time to have a baby is probably 18 to 30; I think as time goes on we have become a little less fit in terms of physiological fitness, and after 35 your fertility goes down so more and more people are relying on IVF and that doesn't always work and it's a very expensive and traumatic way to become pregnant, and you should really become pregnant the old fashioned way which is a lot cheaper and more fun," Professor MacLennan said.
The growing reliance on IVF for older women to become pregnant, with all the associated hazards and complications, was "because they put careers first and they want to pay off the mortgage and have a house and have two good jobs and incomes before they have babies, but nature doesn't wait," Professor MacLennan said.