Following the government's decision to undertake consultations on how best to reform Australian higher education, one of the key areas up for debate is about how to create an effective university admissions system.
The value of the ATAR – where high school students receive an overall ranking that is often, although not solely, used as a way to select students for higher education courses – has been called into question. Vice-chancellors have called the model "meaningless" and "too simplistic". Some have even called for the model to be scrapped entirely.
There has been lots of discussion around whether the current model is working well. What are some alternatives?
Education is notorious for re-inventing the same policy wheels. With that in mind, let's take a look at some of the world's best-performing higher education systems to see what they do differently to give us some inspiration – and possible guidance.
The USA – elite model
The US has no overall national university entrance system. But there are some areas of commonality across the states in how a large number of universities – both public and private – select and admit students.
Generally, each university sets its admission requirements within state legislative requirements. This includes an indication of academic performance as demonstrated by performance on either the SAT or ACT – both standardised tests – and some demonstration of high school competencies based on specific subject combinations and levels of achievement in those subjects.
US universities typically provide opportunities for students to include information about their extracurricular activities to demonstrate their readiness for university. This may include evidence of leadership, service, work experience, motivation and personal experience.
Many universities also require or allow students to submit an essay or personal statement to further make their case for admission.
At Harvard University, where six out of every 100 applicants are accepted, the entrance requirements are demanding. Domestic and international applicants must complete the Common Application or Universal College Application. In addition, they must submit:
Harvard College Questions for the Common Application or the Universal College Application Harvard supplement
ACT with writing, or old SAT or new SAT with writing
normally, 2 SAT subject tests
school report and high school transcript
two teacher reports
mid-year school report
final school report.
Alternative model to help disadvantaged students access university
The Early College High School models are an increasingly popular alternative pathway into university for underrepresented students.
This movement began in 2002 and was originally funded by the Bill and Melinda Gates Foundation and others to help students from disadvantaged and low-SES backgrounds aspire to and gain affordable access to university.
There are different models, but generally schools and universities partner to provide college classes replacing some of the traditional high-school classes. These may be delivered at the school or on the university campus.
Students who complete their Early College High School courses receive direct entry to the partner university and up to two years of college credit.
Findings from the American Institutes for Research 2013 Early College High School Initiative Impact Study found that:
Early College students had a greater opportunity than their peers to enrol in and graduate from college. They also appeared to be on a different academic trajectory, with Early College students earning college degrees and enrolling in four-year institutions at higher rates than comparison students. Early Colleges appeared to mitigate the traditional educational attainment gaps between advantaged and disadvantaged students.
The UK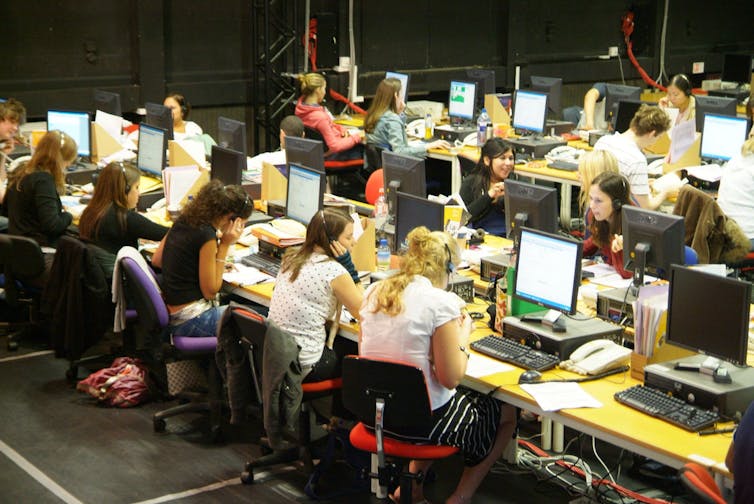 School-leaver applications to universities in England, Scotland, Wales and Northern Ireland are processed through the Universities and Colleges Admissions Service (UCAS). The majority of UK universities use the UCAS systems for both domestic and international undergraduate applicants.
UCAS requires students to submit their predicted grades, achievements, a cover letter outlining skills and why they want to study that particular subject area. Some students will also be expected to do an admissions test and/or interview. Applicants submit their applications for up to five universities in order of preference.
Universities then make conditional or unconditional offers, sometimes based on the student meeting the required grades.
Students who don't meet the required grades set by the university can go through a process called "Clearing". This allows applicants to contact universities directly to plead their case for places that have yet to be filled. Clearing occurs largely over the phone on a set day – but the process can take weeks. It can be a brutal process, particularly for students still coming to terms with the fact that they didn't get in to their university of choice.
As many as half of the UK universities require students to sit their own, additional admissions tests as they are losing confidence in the A-level grades as an accurate indicator of students' academic capabilities. A greater diversity of students – more than 30% – are now entering through alternative pathways without A levels.
Germany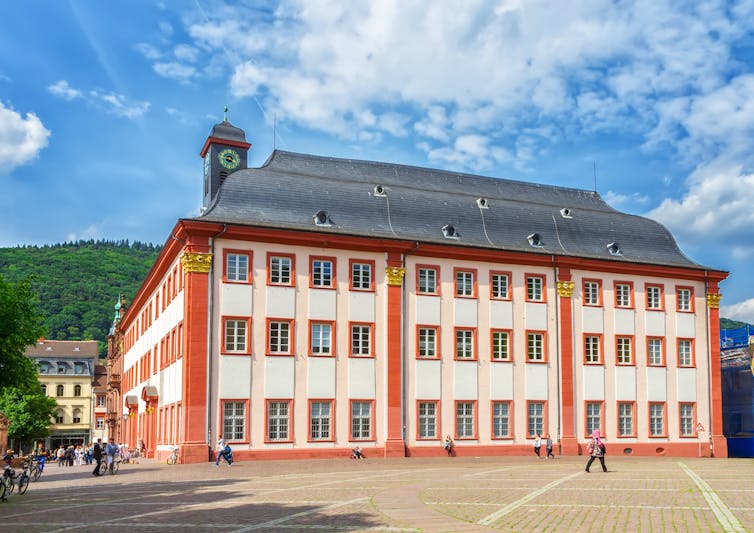 As in the US, responsibility for the education systems is state-based and applications are made directly to each university.
However, in Germany, higher education is free.
If candidates already have a European qualification, such as the Baccalaureate or A-levels, potential students may only be required to prove proficiency in German and/or English depending on the course of study.
Previously, domestic students had to have completed a matriculation exam known as the Arbitur, which equates to the Baccalaureate or A-levels.
The Arbitur is losing its prominence as the defining entry point to German universities. Students are increasingly entering university via alternative pathways.
An essential difference in the German context requires an understanding of the school system.
From fourth grade, students are streamed into pathways that can determine their future academic options. Traditionally, it was students who completed the Gymnasium high school pathway (out of three potential pathways, the other two being Hauptschule and Realschule) who were specifically prepared for university entrance during year 12 or 13.
This explains why entry into university appears to be a little less demanding than other countries. The sifting and sorting process has occurred earlier, right back in primary school.
Options for Australia
We have an opportunity. The most effective selection system to use will depend on what we are trying to accomplish with our higher education system. The question is what is our tertiary system most trying to do, and for whose benefit?
Like the rest of the world, we've massified and moved the focus to the private benefit of a university degree, creating an argument for users to pay more – private good versus public good.
The nature of the product has changed. When 40% of our population is getting a degree, the nature of what it is changes – as will the manner in which we select for it. This is a precursor for an analysis of how we should select students for entry.
The elites, who still have students banging on the door, want to leave the system as it is. They are taking the top 10-15%, as they have always done. Nothing's changed for them.
The difference is that in previous times only the top 10-15% went to university. ATAR is efficient for them; 95.70 you're in, 95.65 you're out. Why change?
The ones at the other end of the rankings competition want a different system, because their supply of students has dried up and the ATAR system is laying bare their weakness – there are no longer any students they won't take. They're looking for alternative admission systems because the current one delivers them no students.
The ones in the middle are hedging their bets.
That's the nub of the issue. There's no "best" system for Australia unless we know what we are trying to do. At the moment, the discussion is being driven by universities for self-interest, not for what's best for the country or the sector.