The debate around the UK economy has been narrow, principally framed around austerity and cutting the government's budget deficit. Other important economic issues have received much less attention, including the burgeoning trade deficit, improving our manufacturing capabilities and promoting green technologies.
Ditto tackling growing regional inequalities and rebalancing the economy. If we are to achieve balanced and sustainable growth, we have to address these issues. They are the route to eliminating the budget deficit and reducing the nation's debts in the longer run.
Since the global financial crisis in 2008, of course, the UK has seen the slowest recovery since the 1930s. This has been punctuated with low productivity and the rising trade deficit, which at almost 6% of GDP is the highest since modern records began. Luckily for the Tories, as The Guardian's Larry Elliott has pointed out, the days when bad trade figures could influence the outcome of a general election (like in 1970) appear to have passed.
Yet as we saw clearly during the global financial crisis, the UK economy is unbalanced and fragile as a result. It remains over-reliant on sectors such as retail, financial services and construction, to the detriment of manufacturing. Hence there were calls after the crisis for rebalancing.
This was both about making the economy stronger and addressing concerns over competitiveness, globalisation, long term de-industrialisation and unemployment/under-employment. In a clear departure from the free-market model that has dominated economic policy since the late 1970s, a number of economic commentators and policy people began to push for this to be brought about through a more active state industrial policy. 
Traditionally there has been a dichotomy in economic policy between old-style Keynesian approaches which aim to stimulate growth through fiscal measures such as government spending or tax cuts; and supply-side reformers who have tended to focus on reducing market rigidities, for example by making labour laws more flexible.
In contrast, industrial policy may not only create and sustain domestic employment (thus sustaining demand, via increased investment and consumption), but it can also raise domestic industrial capacity and capabilities (a supply-side measure) for future growth.
The recent industrial success of the BRIC countries and previously Japan, South Korea, Germany also suggest that an active state can play a positive role in facilitating economic growth.
The UK record since 2010
The debate has moved beyond the old narrow view that the state should only intervene in response to specific company or even sector failures. Now it's seen more as being about creating the environment for sectors and regional clusters to prosper, creating successful stables from which winners can emerge.
Where once the state propped up the likes of British Leyland or the coal industry, now we think more in terms of generating new knowledge and innovation, coordinating the companies involved and investing in missing links within sectors. Within that, of course, the policy instruments available are wide-ranging. They encompass everything from support for new sectors to trade policies to foreign direct investment to intellectual property rights to the development of clusters and regions.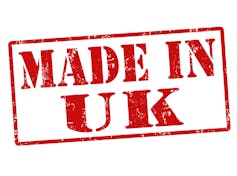 The coalition government's record in relation to industrial policy has been mixed. George Osborne made promising noises in the early days about rebalancing the economy and a "march of the makers", but unfortunately much of it looks to have been empty rhetoric.
The government did away with the old regional development authoritiesand replaced them with the local enterprise partnerships. The intention of devolving more power to ground level was laudable, but they have not had sufficient funding and only a handful have been successful. Many seem to be doing very little. They lack the regional scale to support wider development.
The government has been slow on addressing the problems that small businesses face in raising finance, largely because the banks are now much more risk-averse. These companies are crucial to industrial supply chains, so this is an area that requires attention. The government has also made no attempt to address the UK's lax takeover rules, which unlike in other countries do very little to protect strategically important businesses from foreign predators.
On the positive side, the government did introduce a series of so-called Catapults. These are centres where businesses, engineers and scientists work together on late-stage research and development. The seven centres are each dedicated to different priority areas such as high-value manufacturing, transport systems and offshore renewables. They are about long-term sector development, so it is too early to judge them, but they look like the right sort of intervention. Equally encouraging has been the Automotive Council, which started under Labour and has developed into an effective body in coordinating and developing the industry.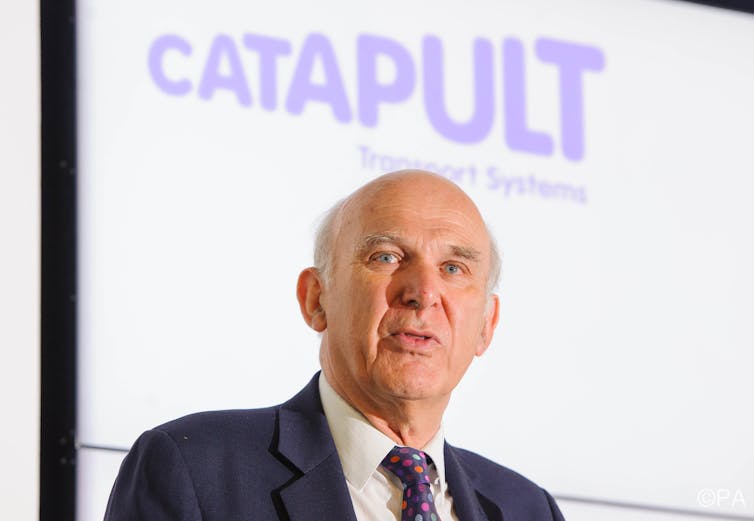 Next steps
So where next under Cameron's second administration? At first glance, new business secretary Sajid Javid's instincts look much more free-market than his predecessor Vince Cable. But it has to be hoped that under his watch, the government looks again at the local enterprise partnerships and returns to development bodies that can intervene more widely.
It should also do something about UK takeover rules to put the country on a level playing field with many of its main competitors. And more broadly, there is now a strong case for UK industrial policy to be afforded an institutional status similar to both UK monetary and fiscal policies. At the very least, it should be the subject of regular strategic long-term reviews, in line with what the Wright Review suggested last year. By giving it that sort of priority, the new government would be sending out the kind of powerful message that British industry badly needs to hear.