Fashion can be a multitude of things, from a business to an art to an attitude. But one thing is constant: the experience of the body in space and time. But what about a body dressed only by our imagination?
This evening at Monash University's Museum of Art (MUMA), Melbourne artist and fashion designer Adele Varcoe will reconstruct a 1920s fashion salon in [Imagining Chanel](http://monash.edu/muma/events/2014/chanel.html](http://monash.edu/muma/events/2014/chanel.htm) and instruct models to strut the catwalk nude while descriptions of Chanel garments from the Victoria & Albert museum archive are read aloud.
This isn't the first time that art and fashion have come together, though Varcoe's mixture is more interesting than most.
This performance was currently staged in both Sydney and London in 2012.
It tackles fashion's relationship with the imagination and scrutinises how we experience fashion through varied written and verbal descriptions disseminated in popular culture, magazines, television and other media.
Varcoe is particularly interested in how these descriptions often rely on our imagination to conjure an appreciation of how garments might look or feel, having previously said that:
Designers make clothes, people and perception make fashion.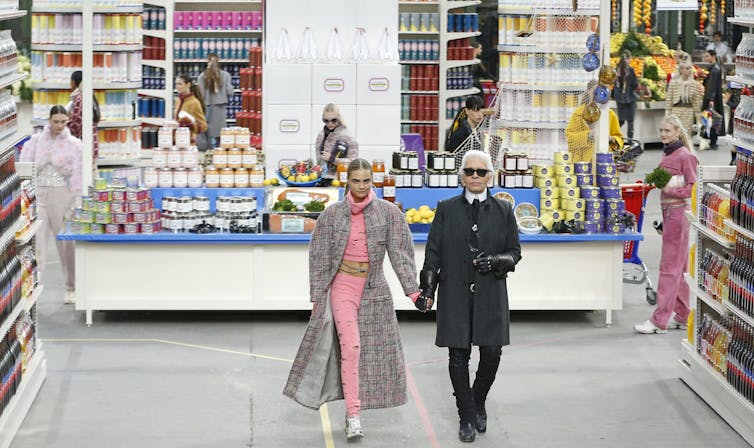 Varcoe draws directly from Japanese sociologist Yuniya Kawamura, who writes in her 2005 book Fashion-ology:
Fashion does provide extra added values to clothing, but the additional elements exist only in people's imaginations and beliefs. Fashion is not visual clothing but is the invisible elements included in clothing.
In Imagining Chanel, Varcoe invites viewers into a subjective, imaginary world to project their fantasies and preferences on to the models as they wander past naked; the idea being that the absence of actual physical garments in the performance brings to the fore competing ideas about what fashion is.
Fashion is conventionally understood to involve both the process of design and the end result – the designed object. This process includes the history of costume and art, accompanied by an awareness of, and astuteness for, predicting market trends.
For those reasons fashion is often described, to paraphrase Melbourne sociologist Joanne Finkelstein, as a cultural store of values, attitudes and customs that give rise to diverse cultural discourse.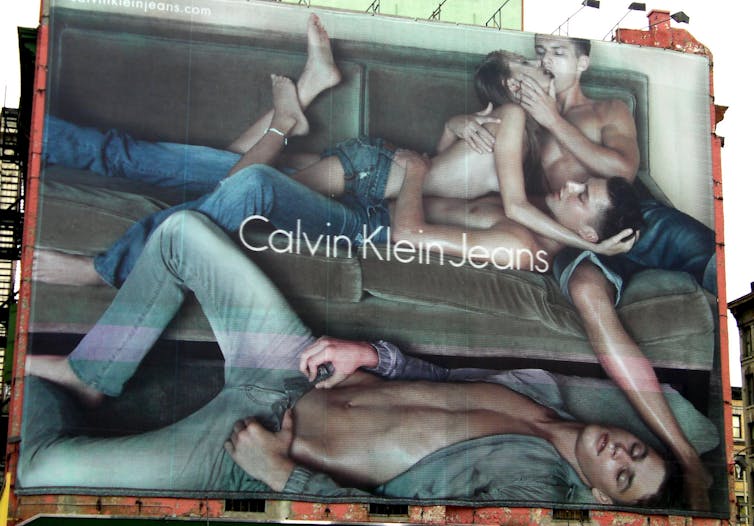 In other words, fashioned objects are typically read as manifestations of important social changes - in gender relations and sexuality, class, ethnicity, religion, sub-cultural involvement and economic movements in a society.
Finkelstein provides the classic example of denim jeans and the way theorists influenced by semiotics regard denim as a sign of sexual liberation and personal freedom.
Yet this sense that fashion represents deeper cultural and political trends makes it even harder to pin down what fashion is.
Imagining Chanel presents fashion within the context of performance art, suggesting that all fashion is a performance; but to my mind the show is something more than this.
This isn't a passive audience projecting its fantasies onto female bodies presented for their gratification.
The audience is key to creating the performance, and without its active engagement we'd have nothing more than a vapid case of The Emperor's New Clothes.
The co-creation makes explicit the role we all take in the real and imagined creation of fashion.
Imagining Chanel takes place at the Monash University of Art on Wednesday March 26.