Children in European countries tend to report higher levels of satisfaction with their friendships while children in African countries tend to be happier with their school lives. These are just some of the findings of the Children's Worlds study into child well-being, based on interviews with more than 50,000 children aged eight, ten and 12, in 15 countries.
The study asked children in representative samples of schools in Algeria, Colombia, Estonia, Ethiopia, Germany, Israel, Nepal, Norway, Poland, Romania, South Africa, South Korea, Spain, Turkey and England about key aspects of their lives. These included their family and home life, friendships, money and possessions, school life, local area, time use, personal well-being, views on children's rights, and their overall happiness.
Most of the children rated their satisfaction with life as a whole (on a scale from zero to ten) positively, but the percentage of children with very high well-being (ten out of ten) varied from around 78% in Turkey and 77% in Romania and Colombia to around 40% in South Korea.
The percentage with low well-being (less than five out of ten) varied from less than 2% in Romania and Colombia to more than 7% in South Korea and South Africa.
Appearance and self-confidence
Children's well-being decreased between the ages of ten and 12 in many European countries and in South Korea, while there was no age pattern in other countries such as Israel and Ethiopia. Overall happiness did not vary between girls and boys, but there are significant gender differences in satisfaction with oneself (body, appearance and self-confidence) in Europe and South Korea, but not in the other countries in Asia, Africa and South America.
Children in northern European countries are particularly dissatisfied with their appearance and self-confidence. The England study, based in the Social Policy Research Unit at the University of York, interviewed 3,400 children and found that children in England have particularly low satisfaction with their bodies, the way they look and their self-confidence. There were large gender differences in England for these issues with girls being much less satisfied than boys.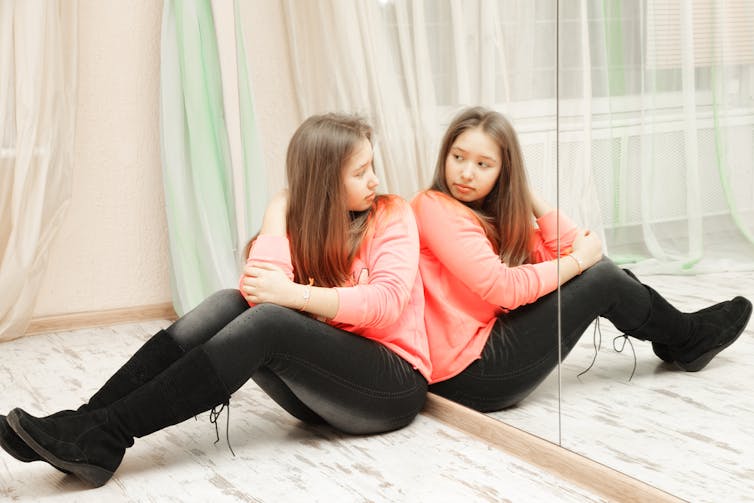 It also found that children in England scored comparatively low on subjective well-being. Together with other European countries they were less happy with their schools and teachers than children in other regions. They spent less time on homework than most other countries and were less satisfied about having a quiet place to work.
However, they had comparatively high levels of satisfaction with their possessions and their friendships. They were most positive of all countries about the police. The survey also asked about experiences of bullying at school in the past month and found the incidence of physical bullying in England to be in the mid-range for this sample of countries. But children in England were the most likely to say that they had been left out (socially excluded) by other children in their school class.
Time and living arrangements
In terms of living arrangements, well over half (61%) of children in Nepal (interviewed before the recent earthquakes) lived in a household consisting of parent(s) and grandparent(s), whereas in England, Norway and Israel less than 10% of children did so. The research also highlights the prevalence of children living in two different homes in some European countries – more than 10% of children in Norway, England and Estonia – a pattern which is rarely seen in some other countries in the survey.
There were substantial differences between countries in how children spent their time. For example, children reported spending much more time on homework in Estonia and Poland than in South Korea and England. Children in Poland, Norway and Israel spent the most time playing sports and exercising. Children in some countries (including Algeria, Nepal and South Africa) spent much more time caring for siblings and other family members than in others (such as Germany, Turkey and South Korea).
Finally, there were widely varying levels of knowledge of and views about children's rights across the 15 countries. More than three-quarters (77%) of children in Norway said that they knew what rights children had compared to 36% in England. Moreover, 84% of children in Norway agreed that adults generally respected children's rights in their country compared to less than 50% in seven other countries.
Asher Ben-Arieh, one of the study's principal investigators and co-chair of the International Society of Child Indicators, has said that the work "demonstrates that it is possible and valuable to ask children how they feel about their lives and that different children from different places share a common childhood".
Comparative studies of well-being are important because they are the only way of knowing how well our children are doing and how much better their lives could be. Some of the lessons for England from this survey are that our schools should be friendlier places; girls in particular need to be kinder to each other in personal relationships and not so preoccupied with body and appearance. Bullying remains a threat to happiness and must be the focus of greater effort in and outside schools.