Just two years after the International Cricket Council (ICC) received wide-ranging recommendations for reform of its governance arrangements – which India promptly rejected – cricket's global governing body has produced an alternative set of suggestions for how the game should be run. They are breathtaking.
Put simply, the key decision-making on all finance-related matters would rest with India, England and Australia to the exclusion of the other seven "full member" nations, let alone the other 100 or so "minnow" members without full voting rights.
The possible consequences are astonishing. For example, if these proposals are accepted, then each of the "big three" would be able to determine which other members they played and when. None of those three nations could be compelled to play against anyone else if they thought financial loss was possible.
In a crass way, the three privileged members stand an excellent chance of enhancing revenues at the expense of other playing nations. Fixtures would be arranged bilaterally, with no universally agreed international program.
The obvious problem is possible manipulation. Until its recent tours to South Africa and New Zealand, India had not played away for almost two years. The Indians lost in South Africa and are losing consistently in New Zealand. It would be to their advantage to play at home, clearly, and the new arrangements would allow them to do so, making a mockery of international cricket.
Predictably, the proposals are controversial. The Federation of International Cricketers has condemned the idea. New Zealand cricket boss Martin Snedden announced that his body would support the idea, but large sections of the New Zealand establishment are opposed to it. In the West Indies, the unequivocal view is that it could be the end of international cricket for that organisation.
Most controversially, South Africa has been omitted from the gang at the top. Therein lies the ultimate story.
The two keys are money and power. The ways in which they coincide here reveal much about how India wields power and influence more generally.
As is now well known, India controls over 80% of cricket's world revenue. This comes from the mass commercialisation of the game in India, which means that extremely high returns have come from television rights and associated advertising revenues.
This has been added to by the Indian Premier League, which contracts the world's leading players to huge contracts for about six weeks' work. Leading salaries exceed US$2 million.
That financial dominance has led India to wield its influence and power in cricket in extraordinary ways, with South Africa a recent victim. Recently, Cricket South Africa appointed Haroon Lorgat as its CEO. In his former role as CEO of the ICC, Lorgat fell foul of some key members of the Board of Control for Cricket in India.
When it appeared Lorgat would resurface in South Africa, Indian officials made it abundantly clear that if he was appointed there would be consequences. These involved South Africa losing lucrative agreements and, crucially, losing preference in the scheduling of fixtures with India. Here, India interfered in the domestic arrangements of another country's official cricket body: an unprecedented move.
While there is no direct evidence that South Africa has been left out of the proposed power gang as part of this retribution, it does appear that this is the case. Consider this: South Africa is the clear leader in the ICC's own international Test rankings and a close third in the one-day rankings. South Africa is a pre-eminent playing nation, yet here it loses out.
In contrast, India and England have both recently lost heavily playing away from home, yet stand to benefit hugely from the new arrangements. Needless to say, then, South Africa is leading the charge to reject the proposed changes.
That leaves Australia. Traditionally, India and Australia have been fierce foes on and off the field. Episodes such as the Harbhajan Singh incident in Sydney in 2008 and several other on-field clashes were matched by Australian outrage at India's veto on its nomination of former prime minister John Howard to the ICC board.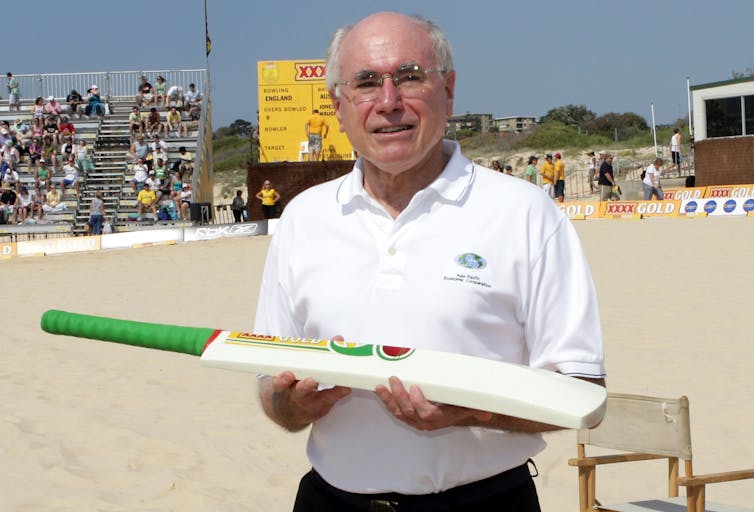 This time, however, Australia has sided with India. One reading of the situation is that Australia is frightened by the consequences of standing aside from the new arrangements, stemming from a fear of its inability to handle the Indian administrators.
If that is indeed the case, then India is winning this war unchallenged, in a way that reflects its behaviours elsewhere, such as in the recent furore over the arrest of an Indian diplomat in the United States. While much of the Indian press lauded the country's response, New Delhi's belligerent behaviour was not so welcomed elsewhere. In the commercial world, billionaire businessman Lakshmi Mittal's brinksmanship in the French steel industry elicited similar tensions.
For Australia, this was replicated during the 2009-10 attacks on Indian students. The voracious Indian media went long on opinion and short on analysis – not to say fact – aided and abetted by the Indian government in sensationalising the issue. The Australian government's supine response then is matched now by Cricket Australia's.
In that light, these latest cricket governance proposals and their underlying impulses reflect some wider issues and behaviours that close friends of India understand, but that others do not. As in other spheres, India will now be regarded more than ever with suspicion in the cricket world, which will be damaged irrevocably if these changes proceed.