Much to the relief of its huge population of cricket fans, India is enjoying yet another successful cricket World Cup campaign.
Success so far reinforces the country's well-established status as one of the world's best cricketing nations. The sport might not have the global appeal of, say, football but to people on the subcontinent names like MS Dhoni and Sachin Tendulkar are as powerful as Messi or Ronaldo.
For India's cricket success, read economic performance. As one of the much-heralded BRIC nations, India is viewed by many as having one of the world's most important economies. Reports suggest Indian growth has even started to outpace that of Brazil and China.
It is a reflection of India's growing economic strength and its love of sport that the country is host to one of world sport's most compelling competitions – the Indian Premier League. The IPL is a commercial cricket extravaganza that matches both the Superbowl and the UEFA Champions League for money and spectacle. The IPL has radically changed the way nations around the world play the sport, and placed cricket on the sub-continent at the nexus of the entertainment and media industries.
And yet, for all of India's cricketing passion, economic strength and for that matter its population size, the country is arguably the world's most under-achieving sporting nation. Take away the cricket, and most of the world is left to ask: why does India underperform?
Lessons from the Commonwealth Games
A closer look at the 2010 Commonwealth Games holds some of the answers. The games were controversial, even before India won the right to host them. Intense differences split politicians on the subject of whether or not staging a sporting mega-event was the right way to spend public money and therefore address pressing public health and education needs.
As preparations got underway, people living on intended construction sites were forcibly evicted. Meanwhile, the treatment of workers building the venues could have been described as exploitative at best, with routine breaches of safety and labour rights. To some, none of this was a surprise and fit the narrative of a country characterised by narrow agendas that cater solely to the wealthier sections of Indian society.
Corruption too was shown to be rife. Massively inflated contracts were signed and sometimes awarded to ineligible companies, and projects often failed to meet even the most basic of standards.
It would be easy to dismiss these problems as being associated with this event alone, but they are not. Cricket aside, Indian sport punches well below its weight and should have a impact far greater than it currently does. Perhaps even the success of cricket is misleading, portraying an uncharacteristic image of a unified India.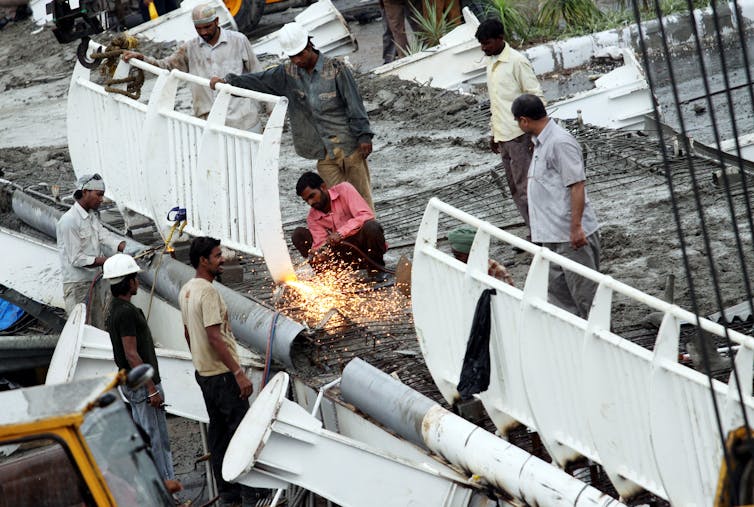 And therein rests the biggest challenge facing Indian sport: there is no one, single India. It is hard for a country to build a sustainable, coherent approach to sport when the country itself consists of so many disparate elements – geographic, religious, social and otherwise. So, when it comes to, for instance, geography, athletics might be strong in Kerala but in Haryana wrestling is stronger and in Delhi shooting prevails.
Regional discrepancies are sometimes just as obvious in other countries, and can often be solved by integrated planning and a holistic approach to sporting strategy. However, poor governance, slow decision-making, and excessive bureaucracy preclude still further the possibility of an Indian model of sport emerging, even 60 years after the country became independent.
A gambling problem
Regional issues have created problems too when it comes to gambling; individual states are left to decide on whether or not betting is legal. This has helped create a massive illegal gambling industry in India, expertly profiled in Ed Hawkins' excellent exposé Bookie Gambler Fixer Spy: A Journey to the Heart of Cricket's Underworld.
Such is the depth and scale of this industry that one suspects that it would take decades rather than months or years to dismantle. In the meantime, India's disjointed approach to the issue of gambling has permeated all levels of sport, most notably reaching its nadir during the 2013 Indian Premier League spot fixing and betting case. This led to three cricketers, Sreesanth, Ajit Chandila and Ankeet Chavan all being arrested on charges of spot-fixing.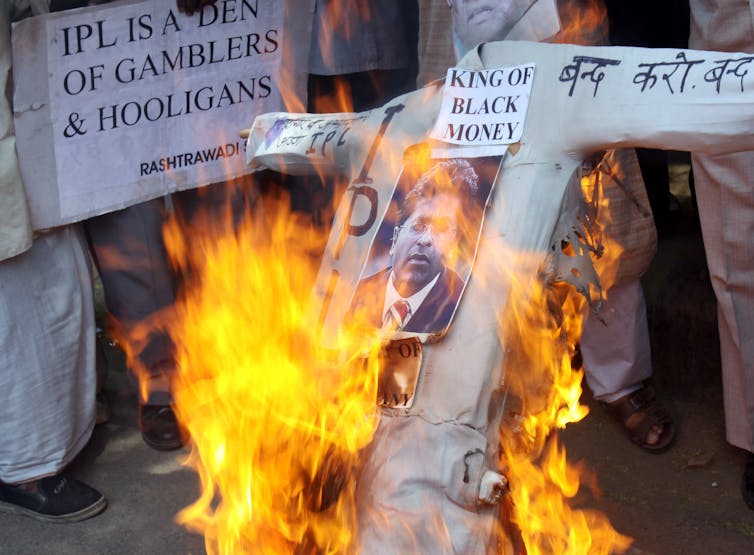 Corruption undermines the credibility and substance of Indian sport, raises questions about its integrity and draws revenues away from the official sport economy into areas that benefit neither the grassroots or the professional levels of sport. It does nothing to enhance India's potential profile as a major player in the global sport industry.
Entertainment vs development
Just as some might argue that all Indian roads inevitably lead to cricket, others might claim the same about Bollywood. The IPL seemingly marries the best of both: a nation's passion for cricket and its thirst for entertainment and glamour.
Yet in spite of its success and influence, the IPL could be said to have created almost as many problems as it has solved. India needs its national wealth and resources to be directed into creating high quality sporting infrastructure and grassroots developments. Instead, IPL has given the country an extension of its film industry, where over-entertainment has taken priority at the expense of national sporting interests.
Clearly India is not without significant development problems, which some may feel should take precedence over the country's sporting performance. There are other priorities – health, social welfare and civic infrastructure being two. Yet, as the likes of China and Qatar seem intent on proving, investment in sport can drive socio-economic change, while fostering an improved international image and reputation.
Given that India is catching up with China, in economic terms at least, and that the country has a bigger population and a more strongly established positive predisposition towards sport than Qatar, surely the time is ripe for Indian sport to start hitting a few more metaphorical boundaries. Of course there are obstacles, but instead of falling cheaply like some second-rate batsman, the conditions have never been better for Indian sport to come of age.