Amid the tidal wave of events marking the 400th anniversary of Shakespeare's death in 2016, it is still standout news that Labour party politician Glenda Jackson will be returning to the stage as King Lear, directed by Deborah Warner, at the Old Vic in October. Jackson is far from being the first woman to play Lear but her decision to play the role makes sense given her damning indictment of the lack of opportunities for older actresses:
If you're lucky and you're talented as a man, you can go through every single male development stage. You can go all the way from … Hamlet to Lear. There's a part along that path that matches the human development. There is no equivalent for women.
But I think Jackson is wrong. Shakespeare did write an equivalent for women (even if the role was played originally by a boy or young man). But the part – Margaret of Anjou – is spread across four plays: the three parts of Henry VI and Richard III. Sadly, only Richard III is performed often these days. This means only Margaret the crone is remembered. But in Margaret of Anjou, Shakespeare created a role on a par with Lear.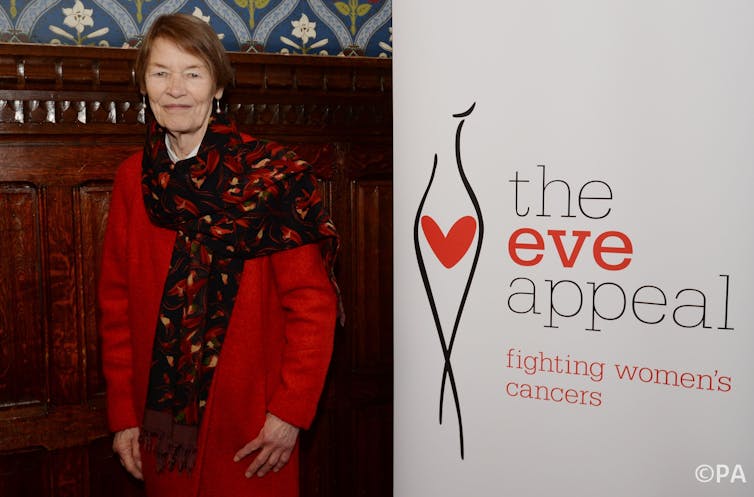 Like Lear, Margaret confronts the storm, faces mortality, and sees her family wrecked. But her life journey is more varied. Margaret enters Henry VI as a feisty teenager and exits Richard III as a cursing, but satisfied, avenger. In between Margaret is a scheming queen, an adulteress, military leader, monster, grief-stricken mother, widow, and fury. She is an "Amazonian trull", the "she-wolf of France", a "tiger's heart wrapped in a woman's hide". When her husband, the inept Henry VI, disinherits their son, she divorces herself from him and takes charge of his army.
In writing Richard III Shakespeare had to go against history to keep Margaret alive and on stage – the historical Margaret died in 1482 in France. This suggests he really wanted "the Margaret effect" in that play. Productions of Richard III that really exploit "the Margaret effect" can be electric – in Sam Mendes's 1993 production, starring Simon Russell Beale, Cherry Morris played a Margaret who was somewhere between high priestess and bag lady. Act 4 Scene 4, where Margaret teaches Queen Elizabeth and the Duchess of York to curse, became an induction into some unholy sisterhood, with Margaret initiating the other women into the black arts (and looking forward to the witches in Macbeth).
Troublesome
But previously, Margaret's part in the play was not appreciated. Star actor and manager Colley Cibber was particularly damaging, beginning the fashion for cutting her from Richard III in 1699. Both the Olivier and the Mckellen films follow in Cibber's footsteps. It's an easy cut to make: Margaret is not a plot driver. She is also one of the few characters who consistently stands up to Richard III – she can upstage the star.
After years of neglect, the extraordinary "Everest" role of Margaret was rediscovered at the time of the 400th anniversary of Shakespeare's birthday celebrations in the 1963-4 Stratford season. A virtuoso performance by Peggy Ashcroft indicated what a magnificent challenge the part could offer a modern actress. Helen Mirren played the role for the RSC (1977-9) and when Penny Downie played Margaret for the RSC (1988-90), director Adrian Noble spoke of the role as a "King Lear for women".
But it was Julia Foster's riveting performance in the 1983 BBC production of the four plays, directed by Jane Howell, that really made the point that Margaret – if only by outliving all her enemies - gets what she wants in the end. Howell's Richard III closed with Foster's Margaret cradling the body of Richard, the man who killed her son and her husband, satisfied that at last she could say "the dog is dead".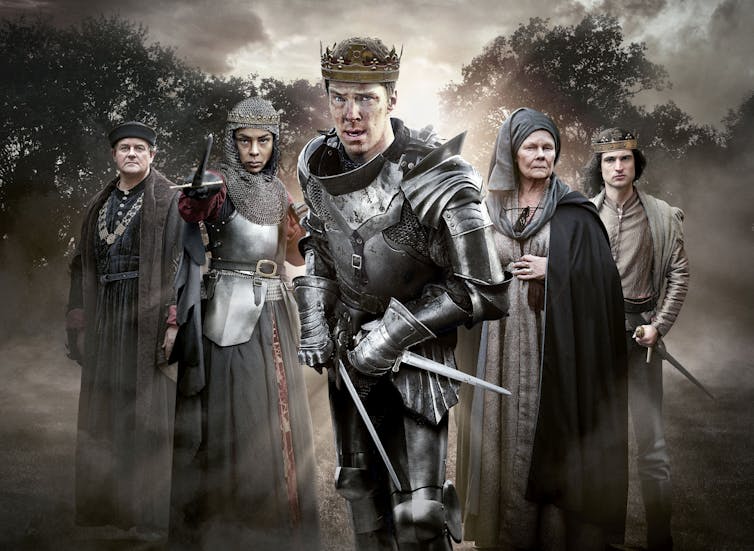 London theatre will be seeing the Margaret of Richard III in June when Vanessa Redgrave plays the role up against Ralph Fiennes's Richard III at the Almeida. In the autumn the BBC will broadcast the four plays – the second instalment of The Hollow Crown – with Sophie Okonedo as Margaret. Shakespeare's Margaret of Anjou is also widely seen as the inspiration behind Cersei Lannister in Game of Thrones.
Five centuries after Margaret lived and four centuries after she appeared on Shakespeare's stage, women in power can find themselves suffering uncannily similar constraints, pressures, and condemnation. As Hillary Clinton campaigns to run for US president, she is steering clear of the "Amazonian" approach that got her – and Margaret – into trouble. Now Clinton is very much the grandmother and the comparisons between Clinton and Lady Macbeth, which used to be common have gone.
And in 2012, the then Australian Prime Minister Julia Gillard famously challenged the leader of the Opposition, Tony Abbott, over his misogyny and the implication that she was talking too much. Evidently Margaret of Anjou, the queen who is always being told to shut up, Shakespeare's great untamed shrew, still has much to say to us across the centuries.