HSBC, Europe's largest bank, is making headlines again. It wants to shed up to 25,000 jobs globally, of which some 8,000 are expected to be in the UK. Why? The bank is seeking cost reduction of about US$5 billion a year and the cuts are supposed to revive the bank's fortunes by enabling it to pay higher dividends to investors.
HSBC has not exactly been a well-run bank in recent years. Its operations in Switzerland enabled many to avoid taxes on a vast scale – and are still subject to inquiry across the globe. In 2012, it paid US authorities US$1.9 billion to settle allegations involving drug kingpins and rogue nations.
The bank has been fined by the UK authorities for rigging foreign exchange markets. It has paid a US$43m fine to the Swiss authorities.
It is also subject to tax investigations in Belgium, Argentina and France. And it is under investigation in the US for fixing prices in the precious metal markets.
Perhaps instead of shifting its HQ and laying off thousands of staff members (mostly in its retail banking arm), HSBC should focus on becoming a model bank.
Regulation, regulation, regulation
Following the 2007-2008 financial crisis, along with other banks, HSBC has been supported by the state through a variety of warranties. In return, the UK has levied additional taxes in the form of a bank levy.
But now HSBC is complaining about the regulatory overkill in the shape of this levy. The bank is particularly unhappy about the UK government's proposals to ringfence or separate retail banking from the more risky investment banking. This is a measure put in place to reduce risky operations and possibly avoid another costly crash – but it also curtails the profits enjoyed by banks.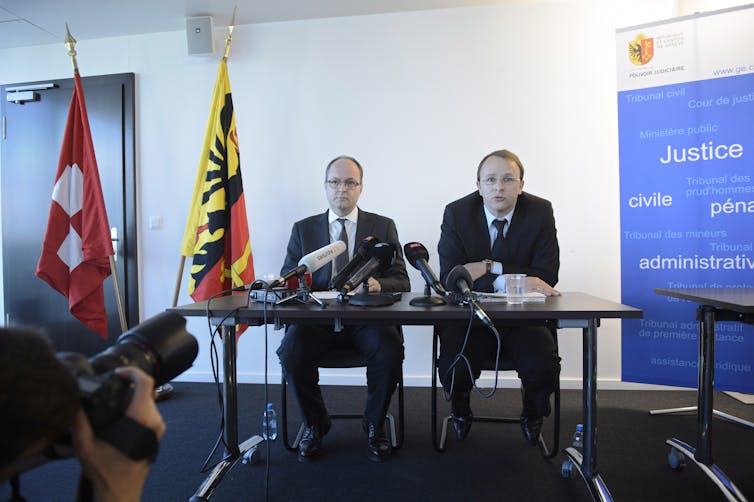 HSBC has responded by saying that it is now considering relocating its head office away from London (to Asia, which has fewer regulations). Of course, it will retain most of its retail and other business in the lucrative UK market, a major financial centre.
One response to HSBC's threats of relocation is that it shows that big business has no loyalty to any place, community, nation state or customers. Its main concern is profits and little else. Leaving in pursuit of profit, HSBC is inflicting cuts on employees who have remained loyal to it through troubled times. It is now trying to hold the government to ransom by demanding lower taxes and lighter regulation, with the threat of job losses and related economic turbulence.
Some might even welcome HSBC's possible departure from the UK. Of course, even if HSBC moves its HQ, its branches in the UK will still need to be regulated and depositors would continue to benefit from the state-sponsored depositor protection scheme, which safeguards £85,000 of savings by individuals.
Where to next?
Wherever HSBC decides to move its headquarters, its business would need to be regulated because the banking industry is regulated everywhere. As the industry has a habit of getting into difficulties, any bank would want a lender of last resort – a regulator that has the capacity to bail it out in the event of another crisis. And contrary to popular belief, HSBC received state support in the 2007-2008 crisis. These considerations leave out smaller countries and tax havens as they simply do not have the required capacity to support banks in times of crisis.
In the post-banking crash environment, no state can afford to offer light-touch regulation. HSBC would not relocate its head office to the US because its US$1.9 billion money-laundering settlement in 2012 was made under a deferred prosecution deal. As a result, US regulators would likely load the bank with extra checks and compliance costs.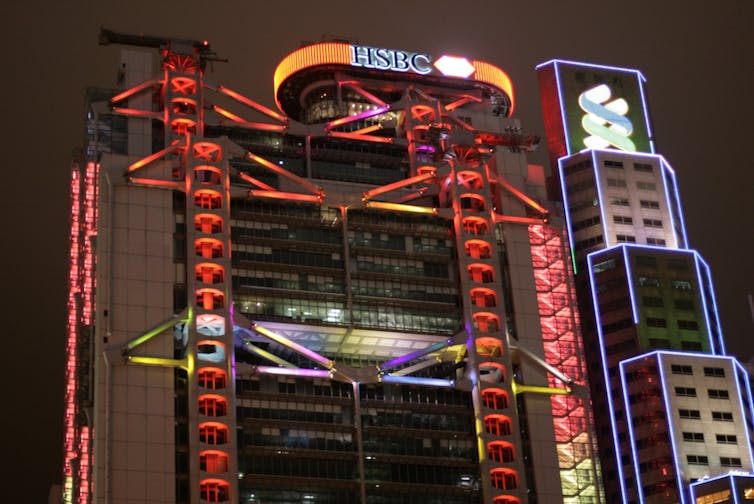 There has been talk of HSBC relocating its HQ back to Hong Kong where it was until 1993. But, now that Hong Kong is under China's jurisdiction, HSBC would have to comply with Chinese rules and regulations. Considering banks cannot operate across borders without the assurance that local regulators will cooperate with other countries, it will have to be confident that China maintains good relations with the rest of the world. It would be interesting to know what due diligence work HSBC has done about this possibility.
I have an additional suggestion for HSBC executives. How about focusing on being more responsible. Considering a great deal of the bank's profits were lost to fines for various misdemeanours, this might be a more ethical way of boosting them.
To facilitate this, the bank could change its governance structure, empower employees and elect directors that invigilate the bank's operations. It could also silence its critics by making tax returns publicly available. This way HSBC could become a model of good behaviour and resurrect its reputation. In the longer run, it is cheaper than paying fines and bearing the costs of relocation.