Before Congress ended the transatlantic slave trade in 1808, the Port of Charleston was the nation's epicenter of human trafficking.
Almost half of the estimated 400,000 African people imported into what became the United States were brought to that Southern city, and a substantial number took their first steps on American soil at Gadsden's Wharf on the Cooper River.
That location of once utter degradation is now the hallowed site of the International African American Museum. Pronounced "I Am" and opened in June 2023, the US$120 million project financed by state and local funds and private donations was 25 years in the making and is a memorial to not only those enslaved but also those whose lives as free Black Americans affected U.S. history and society through their fight for full citizenship rights.
As a historian and founding director of the College of Charleston's Center for the Study of Slavery in Charleston, I served as the museum's interim executive director and know firsthand how difficult the road has been to build a museum focused on African American history.
The museum's mission is to honor the untold stories of the African American journey and, by virtue of its location and landscape design, pay reverence to the ground on which it sits.
America's widespread historical illiteracy
Many Americans don't know much about the nation or its history.
In the 2022 "Nation's Report Card," the National Assessment of Educational Progress revealed ongoing deficiencies in eighth grade students' knowledge of U.S. history and civics.
Only 20% of test-takers scored proficient or above in civics, and, for American history, only 13% achieved proficiency.
The adult population shows similar deficits.
A 2018 Woodrow Wilson National Fellowship Foundation survey shockingly revealed only 36% of people who were born in the U.S. knew enough basic American history and government to pass the citizenship test.
And conservative political candidates are working to prevent current students from learning key information about the country's founding and development by mischaracterizing the teaching of slavery and civil rights as critical race theory.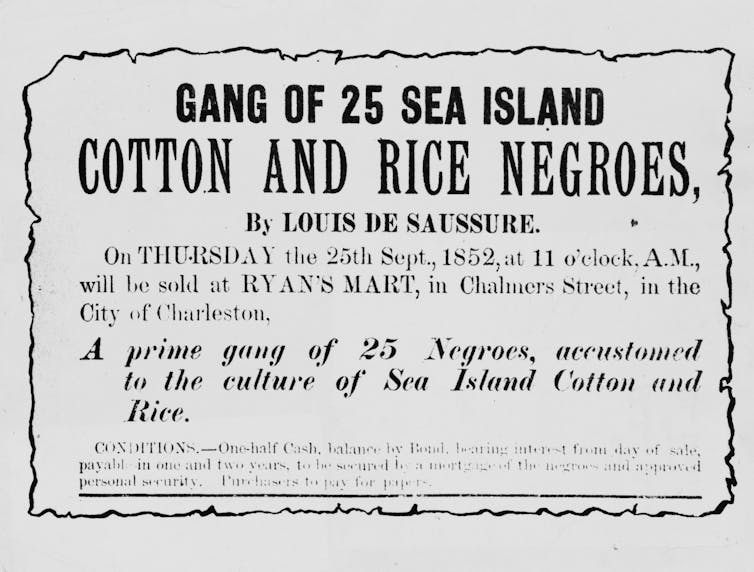 Though critical race theory is typically taught in graduate and law schools, at least 36 states had banned or tried to ban lessons on Black history from public K-12 classrooms.
In this highly politicized environment, efforts to restrict how race can be discussed in public schools have led to widespread calls from parents and politicians for the censorship of certain books on race.
These new restrictions have had an impact on public education, according to the National Council for History Education.
A 2022 survey of teachers conducted by the Rand Corp. showed the restrictions "influenced their choice of curriculum materials or instructional practices," as many "chose to or were directed to omit the use of certain materials" deemed "controversial or potentially offensive."
South Carolinians' overlooked national impact
One of the first things visitors see at the museum is an African Ancestors Memorial Garden, which includes a graphic stone relief depicting captive Africans during the Middle Passage.
But the museum is not just a memorial site of enslavement.
Exhibits show how the lives of Black people and their resistance to enslavement helped shape state, national and international affairs.
For example, South Carolina's 1739 Stono Rebellion, in which fugitive slaves attempted to escape to Spanish Florida, precipitated conflict between Spain and Great Britain.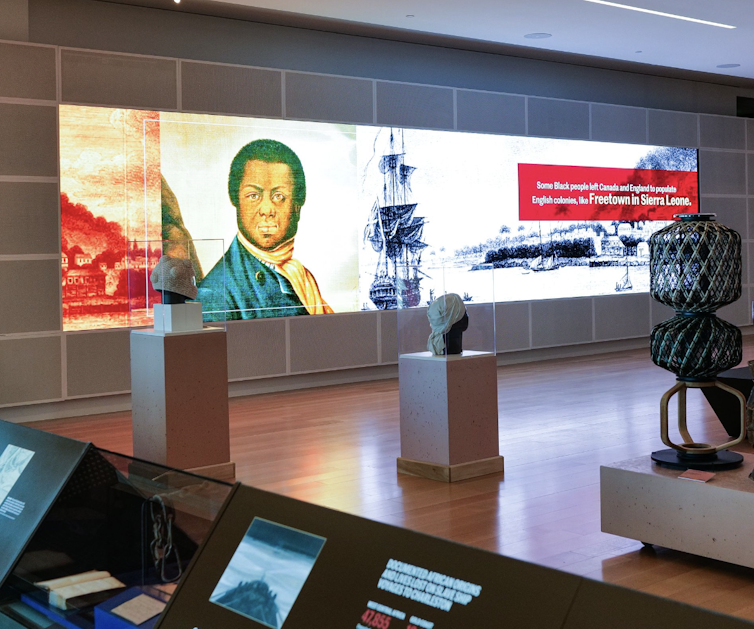 Many Americans know about white abolitionist John Brown's 1859 attack against the federal arsenal at Harpers Ferry, Virginia, which led to the Civil War.
But few know that Shields Green, a South Carolina fugitive slave, assisted in the planning and execution of the fateful attack.
Even fewer know of South Carolina's role in the Civil Rights Movement.
Many know the name Rosa Parks, but it was Charleston's educator and activist Septima Clark who inspired Parks and led the Rev. Martin Luther King Jr.'s Southern educational and voting rights initiatives.
In fact, King once called Clark "the mother of the movement" and considered her to be a "community teacher, an intuitive fighter for human rights and leader of her unlettered and disillusioned people."
A monument to freedom
The museum's educational goals are ambitious.
It is an interdisciplinary history museum, where educators plan to work with teachers and administrators around the world to make sure students in American schools – and everyone who lives in the U.S. today and in the future – learns about South Carolina's significant role in U.S. history.
In my view, that collaboration will likely be challenging, given the efforts to sanitize the nation's racial history and teachers' apprehensions about teaching supposedly controversial subjects.
"This is a site of trauma," Tonya Matthews, CEO and president of the museum, told CBS News. "But look who's standing here now. That's what makes it a site of joy, and triumph."
Indeed, the International African American museum is, by design, a monument to freedom – and an honest engagement with America's troubled racial past.