Cold weather has arrived in eastern Australia, to the glee of those who enjoy skiing. But you don't have to venture onto the slopes for cold to be a danger. With gas prices rising, many in the community are shivering while contemplating how big their next gas bill will be.
Eastern Australia's gas market is rapidly changing, driven by the first exports of liquefied natural gas (LNG) from Queensland. And this is affecting the whole supply chain, from gas producers, to the way we use gas in our homes.
Gas was cheap, for decades
In Victoria, South Australia, and through to New South Wales, Queensland and Tasmania, gas has long been viewed as the preferred fuel for many applications - from industrial uses right down to warming our lounge rooms. Since the discovery of the massive Bass Strait oil and gas deposits off Victoria in the late 1960s, gas consumption across eastern Australia grew, decade after decade.
But despite these discoveries and growing production, the resource companies involved were often frustrated. While global crude oil prices went up and up, eastern Australian gas prices were stuck in the 1970s. Gas consumers enjoyed access to some of the cheapest gas in the developed world.
On the other hand, gas producers dared not complain too loudly. They often considered this gas nearly a waste product – interfering as it did with the speed at which the far more valuable crude oil and LPG could be drawn from the ground. If eastern Australia had been another jurisdiction such as Nigeria or North Dakota, this nuisance gas could have been quickly disposed of by flaring or venting. However, with some foresight, Australian industry regulators have generally discouraged such wasteful and environmentally damaging practices.
Faced with this constraint, what were the resource companies to do? Unlike crude oil, gas is costly to ship to the more lucrative markets in Japan and Korea, first requiring liquefaction at temperatures as low as minus 160C. Creating new demand "sinks" for gas in-country was one strategy. Pipelines were built to connect up all of the eastern states. Still, this "domestic" gas languished at a sales price far below that of crude oil.
Coal seam gas arrives
Then in the first decade of this century came the realisation that coal seam gas (CSG), located mostly in Queensland but also in New South Wales, could be produced in quantities far exceeding the demands of the staid domestic market, by a factor of three or more.
Following the examples of Western Australia and the Northern Territory, the only option for gas companies was to invest billions of dollars in, at last, building the first liquefaction and export facilities on Australia's east coast.
For legacy gas producers, even those not directly involved in the LNG-export decisions, this was the dream come true. After decades, a buyers' market rapidly shifted to become a sellers' market. Where previously buyers would remind producers they would be happy to take that "waste product" off their hands, producers could now inject into supply contract negotiations the spectres of "world-parity pricing" and "high CSG production costs".
Nowhere in the world had it ever occurred where an established, reasonably large domestic market, serving customers ranging from large industry to millions of homeowners, was suddenly eclipsed by the mammoth export-focused LNG industry.
Eastern Australia gas demand peaked - three years ago
Even before the launch of the first LNG export cargo from Queensland late last year, major gas buyers raised concerns about future gas costs and contractual availability. The Australian Competition and Consumer Commission is examining transparency and barriers to competition in the gas industry.
When the New South Wales upper house held an inquiry into gas supplies earlier this year, it gave us, at the University of Melbourne Energy Institute, the opportunity to present our analysis of declining future gas demand in that state. Now Victoria's upper house is likewise having an inquiry where we will present aspects of our extended research into gas supply and demand across all of eastern Australia.
The eastern Australian gas market has experienced significant upheaval and will continue to change over the next ten years. Data from the Australian Energy Market Operator indicates that the volume of gas used in eastern Australia peaked three years ago.
Gas demand will continue to decline across all sectors. In the electricity-generation sector, with rising gas prices, the abolition of the carbon price, and a surplus of coal-fired generation, gas will only be sparingly used. The Australian Energy Market Operator is also forecasting a steep drop in the amount of gas used by industry.
Do try this at home: fuel-switching from gas to electricity
The amount of gas used in buildings will also decline. As we shiver here in Melbourne, how would you like to reduce your heating costs by up to, say, 70%? If interested, you have to do two things: (1) turn your gas heater to "off" and (2) turn your reverse cycle air conditioner to "on" – on heating mode of course!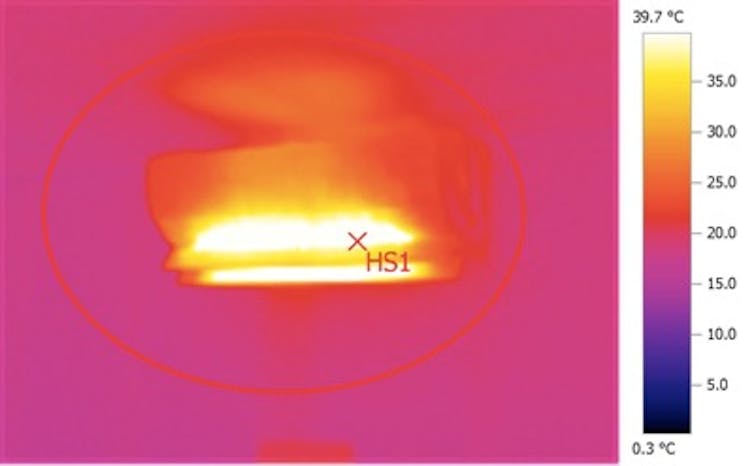 In my home we did that for the first time this winter. Our savings are remarkable, though not surprising nor different to what others in the community are reporting. As an example, during two particularly blustery days I found I could comfortably heat my house one day with gas at an energy-only cost of A$4.80 and then do it the next day with my air conditioner at a cost of just A$1.50. Our savings across the full heating season will add up to hundreds of dollars.
Results in other homes will depend on factors including what you pay for electricity and gas, the efficiencies of your gas heater and air conditioner, where your heat sources are located within your home, and individual comfort and convenience preferences. But it should not be long before word gets out to the 4.4 million Australian homes that already have at least one reverse-cycle air conditioner.
Previously I reported on the similarly large savings possible by using an efficient heat pump to heat water, especially if you have excess self-generated solar electricity. Add an induction cooktop and there is no economic need to connect gas to most Australian homes. Businesses are springing up that offer "all-electric" home conversions" to people interested in making the switch.
Collectively, homes are large consumers of eastern Australian gas. This coming "second-era of Australian home electrification" will have a big impact on gas and electricity supply-demand dynamics over the next decade.