British comedy Romantic Getaway recently dropped on streaming service Binge. The show stars Katherine Ryan and Romesh Ranganathan as Alison and Deacon, a couple desperate for a child.
Alison and Deacon have been unable to conceive naturally, and previous in-vitro fertilisation (IVF) attempts funded by the UK National Health Service have also failed. They decide their only hope of having a baby is to go to a private IVF clinic – the "posh clinic", as they describe it. While no direct references are made to the couple's age, there are references to time running out, suggesting that perhaps Alison is close to Ryan's age, 39.
At the private clinic, the doctor advises Alison that her ovarian reserve is low and they would be lucky to get one or two eggs. Further, he notes that the eggs may be of questionable quality. Even in the face of high-cost treatment that has low prospects of success, the couple still undergo the procedure.
To fund their IVF, Alison and Deacon decide to steal £50,000 in bitcoin from their crooked boss Alfie, played by Johnny Vegas. However, unbeknown to Alison, Deacon steals half a million.
What extent will you go to start a family?
Most of the show's six episodes are devoted to the chaos that ensues as a consequence of this theft, but the show's premise raises important issues about the lengths to which prospective parents will go to start a family.
While Romantic Getaway represents an extreme scenario, it is not unheard of for people to remortgage their house or take money out of their superannuation to access assisted reproductive technology.
Romantic Getaway highlights the struggles that individuals and couples face on their journey to start a family. As well as the difficulties Alison and Deacon face in funding their treatment, we also see the emotional toll the hormone injections take on Alison.
After a negative pregnancy test, Alison tells Deacon she's had enough of the hormones, the injections and "the crushing, gut-wrenching disappointment that my womb is a deformed fucking failure".
The show also raises questions such as when faced with very low prospects of assisted reproductive technology being successful, should people be permitted to invest time, money and emotions in the process?
---
Read more: Women are often told their fertility 'falls off a cliff' at 35, but is that right?
---
IVF and profit
In Australia, most IVF clinics operate in the private sector and are run as profit-making companies. It has been predicted that by 2026 the assisted reproductive technology industry worldwide will be worth US$41 billion.
One of the problems with the commercialisation of assisted reproductive technology is that companies are primarily responsible to their investors. The effect on patients is that they may receive higher-cost treatments, even though cheaper ones are available, and may be offered treatment "add-ons" of unproven effectiveness (such as "embryo glue"), which do little more than increase the cost of IVF.
A further problem with the privatisation of this technology is that patients become clients – patients get what they need, clients get what they want. This may lead to a greater emphasis on patient preferences over clinical effectiveness. For example, a clinic may be willing to transfer two embryos to a woman, even though there are significant risks associated with multiple pregnancies.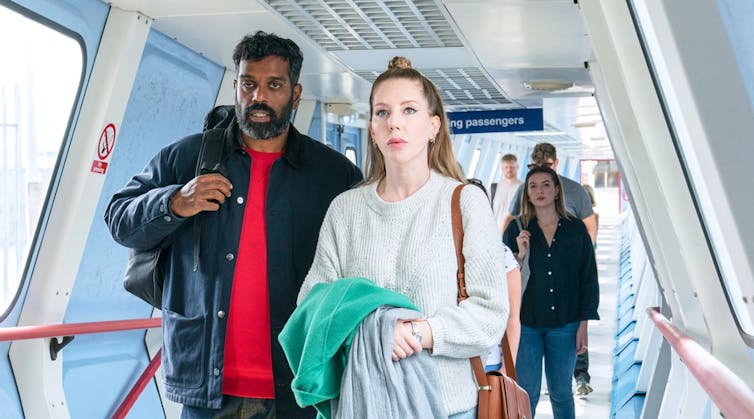 How do we solve this issue?
What are the possible solutions to the affordability of IVF treatment? In New South Wales, women can access a $2,000 rebate if they underwent an assisted reproductive technology procedure at a registered clinic after October 1 2022.
While this one-off payment will be welcome news for women who become pregnant and have a child following their first IVF cycle, $2,000 is a drop in the ocean for the women who endure multiple treatment cycles.
In Victoria, the state government is rolling out more public services, thereby making IVF affordable for people who do not have the financial means to undergo treatment in the private sector. These services are aimed at a number of groups, including low income earners, the LGBTIQA+ community, single people, and those at risk of passing on a genetic condition who require preimplantation genetic testing.
An alternative solution may be better fertility education, to remind individuals that declining fertility is inevitable and while IVF exists, it comes with costs that extend beyond the financial. Fertility education does not mean "quick, go and freeze your eggs", but ensuring an informed understanding about what waiting to conceive may entail. This needs to take place before individuals reach a point at which their fertility has already started to decline.
---
Read more: Problems conceiving are not just about women. Male infertility is behind 1 in 3 IVF cycles
---
Public education campaigns exist, but websites such as Your Fertility, funded by the federal Department of Health and Aged Care and the Victorian government, require individuals to turn their mind to the issue of their own fertility and then search for information online.
Public education campaigns such as this need to be better funded and more proactive – perhaps visiting university campuses and speaking to students. Students in their late teens or early twenties might not seem that interested at the time, but even if it does nothing more than place the Your Fertility website on their radar, it will be a step in the right direction.
Ultimately, Romantic Getaway is a comic caper that scratches the surface of the trials and tribulations of the IVF journey. In the absence of public education, it may be up to pop culture shows like this to raise awareness of these issues.