The UK is the third largest defence industry exporter in the world in a global market valued at over £60 billion a year, behind the US and France. It exports around £7.7 billion worth of orders annually.
The biggest contractor in the UK is BAE systems. Despite a successful track record of international sales in recent years, times have been hard for the British company, compelling it to cut nearly 2,000 jobs across various sectors.
Increasing political sensitivity to arms sales to the Middle East may have been a factor, but a big reason for this is stiff competition in what is a lucrative global market. A number of governments are also trying to gain the political influence that this business brings and BAE is under pressure to, as it has said, "boost competitiveness".
BAE's role in the Eurofighter Typhoon aircraft programme has been a core part of its offering, proving very popular with countries in the Middle East especially. But alternatives are being offered by both US and French contractors. US company Lockheed Martin's F-35 "Lightning II" fighter jets are proving popular – even selected by the UK government for its new Queen Elizabeth aircraft class carriers. Lockheed Martin also offers the F-16 fighter which has already been sold to 27 other countries. Plus, there is the French Dassault Rafale fighter, operated by its own air force and also offered into the export market.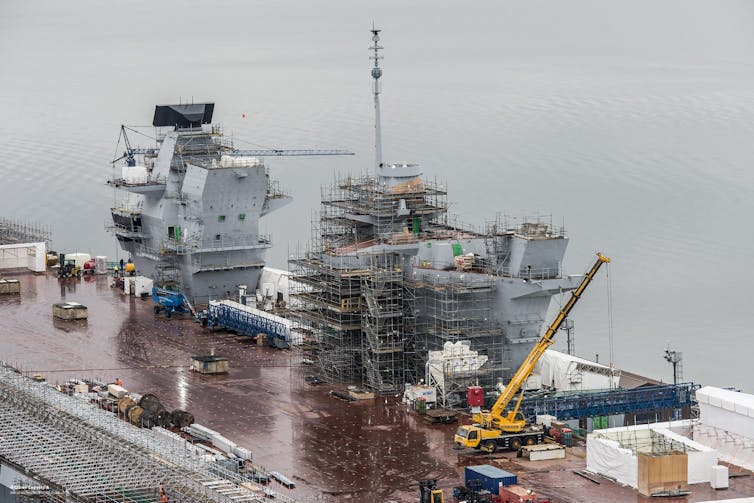 Maintaining viability
Every business has to ensure that its operations remain efficient and viable. No more so is this true than in the defence sector. Orders are generally made well in advance. Given the complexity of the products, there are significant lead times before fighter jets enter into service. Several years is not uncommon, during which time decisions can be amended or even reversed. For example, although the intent to acquire F-35s for the UK was first signalled in 2006, initial orders were placed in 2012 with potential delivery extending out towards 2030. Each aircraft will cost around US$120m (although the exact price is kept secret).
Global political dynamics also have a big impact on orders. The costs of manufacturing aircraft, the type or version required and the industrial capability to produce it must be continuously scrutinised. Meanwhile this is balanced with the strategic nature of a domestic defence business – leading edge design, engineering and manufacturing capabilities which ensure, among other things, that as a nation the UK is able to defend itself when threatened.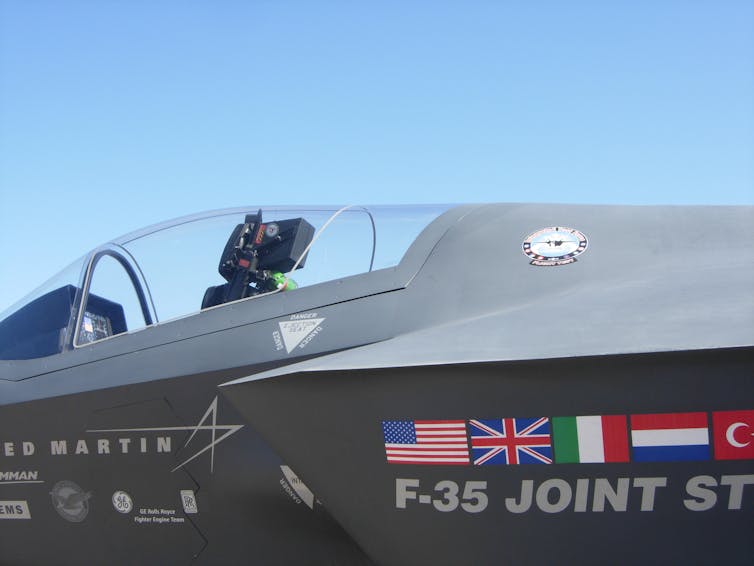 The cost of sustaining that level of innovation, engineering and manufacturing capability is a significant undertaking. It is also difficult to resurrect once competitive advantage is lost so it becomes a complex challenge for all defence contractors and their supporting governments to navigate.
Wider shifts
The bottom line for BAE is that the original market expectations for Typhoon sales have been revised down. Against this backdrop, the announcement to cut jobs is in no way unusual and reflects the overall competitive intensity in which all businesses, but particularly the defence sector operate today.
Unfortunately, the 2,000 BAE jobs figure fails to reflect the true scale of cuts if you then take into account the subsequent impact on jobs within the lower tiers of the BAE supply chain.
For the British defence industry this is part of a wider strategic shift. The Typhoon was designed and brought to production in the context of the Cold War. It is an air superiority aircraft designed to defend UK airspace against attack. Since its launch, new aircraft – most notably from the US – provide other options in today's potential combat scenarios. In particular, the ability to launch carrier-based aircraft in out-of-area operations is key.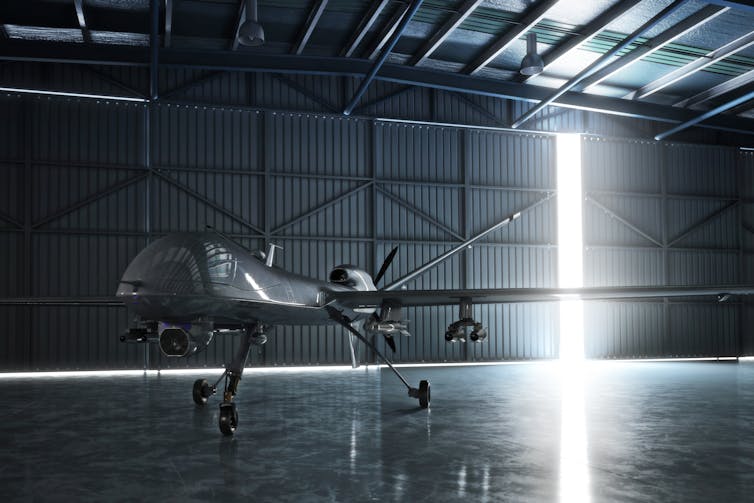 The wider use of unmanned aerial vehicles (UAV's) or "drones" is another factor in this strategic shift. It is transforming the nature of modern conflict and, as a result, the nature of the defence industry as a whole. The focus is moving towards technology which enhances the role of drones as a very efficient and surgical weapon platform.
Painful though that may be, we could be witnessing the wider transformation of the defence business into one which more widely embraces new weapon systems, demanding very different design, engineering and manufacturing infrastructure. With Brexit on the horizon – and with it an environment of increased political and economic uncertainty – the UK government has an increased incentive to secure international business. No doubt BAE and all other UK defence contractors will be seeking the necessary guidance and reassurances in order for them to remain competitive.