All too often, governments take the lazy option when faced with public outcry about sexual offences. Their automatic, knee-jerk, politically charged response is to "get tough on crime" by imposing mandatory sentences, removing parole, cutting back on rehabilitation and demonising offenders.
This "lock 'em up", one-trick pony approach is claimed to be taken in the name of victims but, ironically, many are virtually ignored in the process.
It's time for a drastic overhaul of our justice system's response to sexual assault. The adversarial system, combined with a reactive political approach, has failed victims of sexual assault on far too many occasions. We need innovative and alternative responses which better address the needs of victims, while also acknowledging the importance of offender rehabilitation.
Current situation
Despite relatively recent Victorian law reforms intended to make the prosecution of sex offences more responsive and victim-inclusive, acquittal rates remain high and conviction rates remain low. Victims' groups continue to describe the criminal justice process as disempowering, counter-therapeutic, costly and delayed.
Likewise, a high incidence of sexual assault in the community and corresponding under-reporting continue to be a significant problem. While the reasons for these statistics are complex, they will continue to deter victims from the prosecution process. They also demonstrate that the justice system – in its current form – is not operating effectively.
The current system assumes that the best outcome for victims of sexual assault is to prosecute the alleged perpetrator. If there happens to be a conviction, then a victim impact statement may be asked for.
But victims' views are not homogeneous, which shows we need a more complex approach. Yes, victims may want condemnation of the offence, but often they also want formal acknowledgement of the harm done to them and the opportunity to share their story on their own terms – rather than through the confined parameters of the justice system. More than anything they want the violence against them and anyone else to stop.
The Victorian government recently announced a review of sexual offences. The consultation paper canvasses a raft of potential reforms to the current law, but doesn't contemplate the inclusion of alternative justice options outside the traditional – and in many ways failed – adversarial model.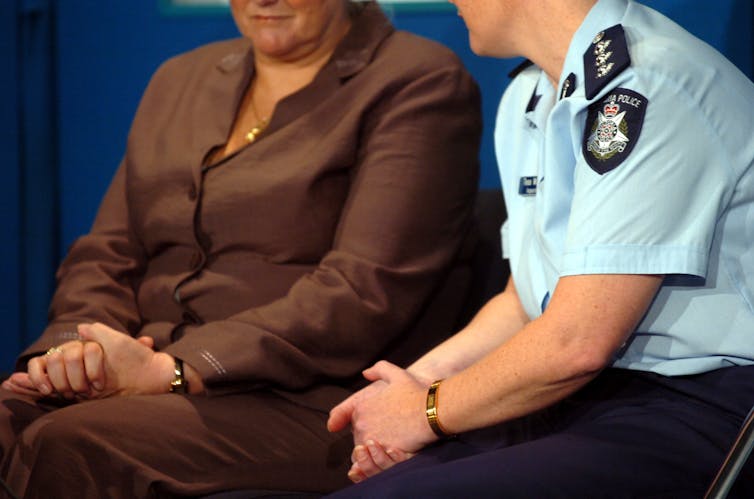 Innovative justice responses
There are better options: options which see victims' experiences properly acknowledged, which are more therapeutic and less alienating for victims and offenders, and which can deliver on the aims of justice more holistically and efficiently. Alternative and innovative justice responses are "newer practices that seek to address victims' justice needs" and also incorporate offender accountability and rehabilitation.
Alternative and innovative justice mechanisms can be located within the formal justice system or exist alongside it. Examples include, but are not limited to:
Restorative justice initiatives, such as victim-offender conferencing, non-court based acknowledgement processes involving truth telling procedures and family mediation

Therapeutic justice initiatives, such as specialist courts, diversion and treatment programs.
These responses emphasise participation, validation, collaboration and accountability.
Some judges and lawyers have identified restorative and therapeutic justice initiatives as having the potential to make the criminal justice system "fairer and more responsive" for victims and offenders alike. Other jurisdictions have taken up the challenge of innovative and alternative justice models to deal with sexual offenders, including the specialist sex offence court in New York, the victim-offender conferencing model in New Zealand.
Innovative justice is about finding new solutions to old problems. It requires a focus on what works, trialling novel ideas and allowing for new opportunities for redress and accountability.
Next steps
Currently victims have a stark choice between police, prosecution and court – or nothing. No single justice response will have every answer for every context, so a diverse range of options is required.
There will always be cases in which the conventional criminal justice system plays a vital role – because the victim and/or offender want it, and because the community expects it. Even so, it is critical to remain flexible, innovative, and have a suite of options available to fit the circumstances of each case.
Of course, there are also those who will argue for caution when embracing innovation in this area. Understandably, there is a reluctance to see progress undermined by perceptions that alternative options are "soft", or that they could compound the community's trivialisation of sexual offending. Clearly, these are legitimate concerns that must be kept in mind when weighing into this debate.
If we are committed to better meeting the needs of current victims, and reducing the number of future victims, we need to rethink traditional approaches to sexual offences and embrace innovation.
Importantly, innovative approaches recognise that justice will not necessarily be achieved through increasing criminalisation, incarceration and stigmatisation