Kenya's public schools are in trouble. In some parts of the country, between 80 and 100 children are crammed into a single classroom. Almost four out of ten children are not literate or numerate at Grade 2 level a full two-to-three years after they should be. This suggests that Kenya's children are simply not learning.
In sharp contrast, private schooling, which Kenyans used to view as an unnecessary expense, has risen to be seen as the gold standard of education for wealthy, middle-class and poor families alike.
Private schools became popular in Kenya during the 1980s when the government was battling to provide enough schools for a ballooning young population. The population growth rate had hit 3.9% per annum, which was then one of the highest in the world. Entrepreneurs were encouraged to invest in schools to cater for the increasing number of children who needed primary and secondary education.
There is no comprehensive list of all Kenya's registered private schools, but research in 2009 showed the number had doubled to 2000 since 2001.
In the last four years, the Kenyan government has sought to arrest this trend. It is using policy as its weapon.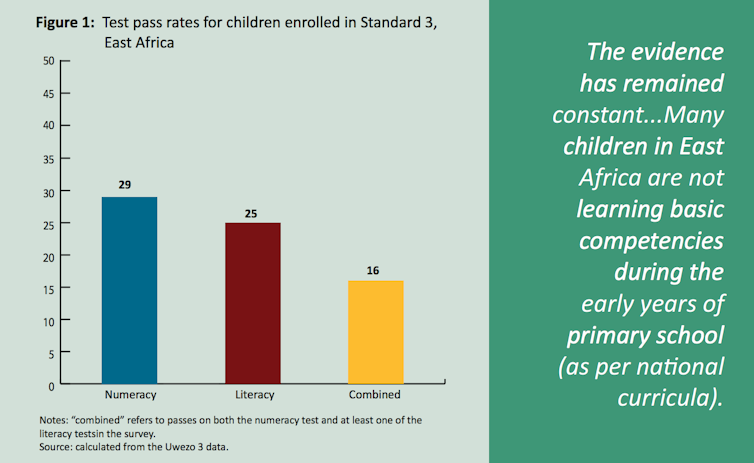 An increasingly fraught landscape
Parents are prepared to spend a small fortune to send their children to private schools. Some even sell valuable family property like land or take expensive loans from lending institutions to raise the fees which, at low to medium-cost private primary schools, range from US$1500 to $3000 a year. At secondary levels, the average low to medium-cost private school charges between $300 and $3500 per annum.
Public primary schools do not charge fees, though parents need to buy uniforms and other essentials like stationery for their children. At a secondary level, public schools can cost anything from $1200 for a day school in a poorer area to $13,000 for a boarding school in a major city.
Three recent government policies have particularly upset private schools. In 2011, Kenya's education authorities changed the rules for admission to elite public secondary schools. This change meant that only about 20% of those admitted to these top-notch secondary schools could now come from private academies.
Then, in a hotly debated move, the Ministry of Education stopped the ranking of schools in the 2014 national examinations, whose results were released in late December 2014 and February of this year.
The post-exam ranking systems inadvertently offers free and good publicity for private academies, whose infrastructure and resources give them an academic edge.
A new government policy, announced last November and effective from 2015, waived exam registration fees for candidates in public primary and secondary schools. Its proponents argue that this move will lessen the financial burden for struggling parents.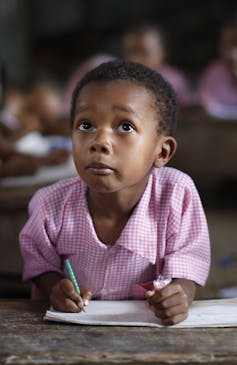 But parents whose children are enrolled in private school – and whose taxes already contribute to running state schools – must pay in full to register for exams. At primary school level, the cost is $12. The registration fees for secondary school exit exams are between $50 and $65 depending on the number and nature of a pupil's subjects.
The flawed assumption here is that all children in private schools come from well-to-do families. The reality is otherwise.
Rough seas ahead for private schools
In Kenya, as elsewhere, education is a ticket out of poverty. Good grades open doors to a well-regarded secondary school; from there, pupils hope to perform even better to win a government scholarship and go to a public university.
With a scholarship in hand, these public universities cost far less than private primary schools.
The government's "no more Mr Nice Guy" attitude suggests that Kenya's private schools will keep attracting children from a limited number of families and won't expand beyond this circle. In the context of a state school system that's scoring a failing grade, Kenyans should be very worried indeed.