Former ALP national secretary Bob Hogg has called on Bill Shorten to fall on his sword, and attacked Labor figures who have defended him.
In a stinging post on Facebook, Hogg writes: "Dear Bill – is the concept of conflict of interest beyond your understanding?"
But supporters of Shorten immediately hit back, with a reminder that Hogg – when national secretary – had been put on a good behaviour bond in 1991 for failing to disclose individual donations to the ALP totalling almost A$143,000.
Hogg condemned an "asinine" tweet from former Labor premier Kristina Keneally and said former Labor minister Greg Combet's attendance at the royal commission "didn't help the labor movement establish renewed credibility".
Evidence at the inquiry into union corruption on Wednesday revealed that Shorten had failed to declare until a few days ago donations from a building company to pay for a full-time campaign director in the run-up to the 2007 election. The man, Lance Wilson, was employed by the company and later the Australian Workers Union.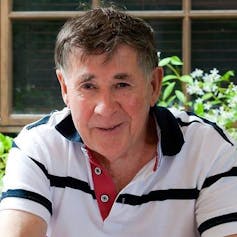 Hogg wrote: "I saw an asinine tweet attributed to that great (irony) ex-NSW premier Kristine [sic] K diminishing the evidence emerging at the RC re Bill's campaign director. In essence the tweet suggested the arrangement added up to half of fuck all.
"Really? His campaign director's income was paid for by a company whose employees were covered by Bill's AWU and who therefore, as union members, deserved their interest to be protected to the maximum.
"The payment wasn't declared until Bill was reminded eight years later. A real lapse of memory, sloppy book-keeping, or a hope no one would notice."
Hogg wrote that there was no good pointing to the Liberals' malfeasances in fundraising – which Combet and other senior Labor figures have done.
"We, the labor movement, should not be in the game of relativism. We should be setting ethical standards.
"For me the particular sad moment in all of this was to see [frontbencher] Gary Gray [a former national secretary of the ALP] trying to rationalise this behaviour – again relativism.
"Let's call a halt to defending the indefensible – if we don't then we will burn off Gary Gray and others in the process.
"Bill, do something for the ALP. It is simple. Just go."
An SBS news report in October 1991 said Hogg had been placed on a $1000 six-month good behaviour bond over lodging an incorrect electoral return covering the year running up to the 1990 election. No conviction was recorded.
Hogg was charged with failing to declare individual donations of less than $1000. He described the the error as an oversight.