The death of transgender woman Vikki Thompson, 21, who was serving her sentence at the all-male Armley Prison in Leeds has drawn attention once again to the treatment of transgender persons by the criminal justice system.
Since the UK Gender Recognition Act 2004 came into force, transgender people have been able to have their acquired gender recognised by going through a detailed legal process which, if satisfied, allows a new birth certificate to be issued. For legal purposes the applicant is then recognised in their new gender. While this was a valuable step toward recognising gender autonomy it seems to have created a hierarchy for trans people, one that permeates our legal and criminal justice system.
As Thompson had no "gender recognition certificate" she was placed in prison estate that reflected her birth gender. This is in line with the National Offender Management Service guidance that requires prisoners to be placed according to their gender as recognised by the law. There are clearly problems in terms of prison estate – housing those transitioning from male to female in female prisons have in some cases been deemed to raise issues of safety for other inmates.
There is some discretion in this policy, where transgender people are "sufficiently advanced in the gender reassignment process" they may be placed "in the estate of their acquired gender". This was the case for Tara Hudson, the transgender woman initially held in an all-male prison who complained of sexual harassment. Hudson was moved to a female facility after significant public attention prompted the Prison Service to recognise that, as she had lived as a woman all her adult life and had undergone gender reconstruction surgery, she was – in all but law – female.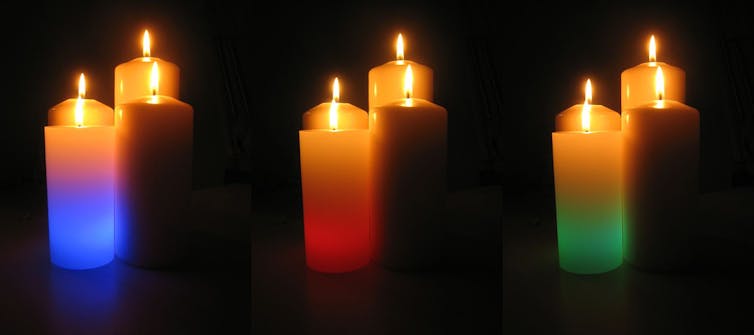 It is this legal recognition of gender that is the sticking point. The death of Thompson will undoubtedly prompt a rethink of the current rules governing the placement of prisoners – and indeed an investigation is underway. But until there is clearer guidance and rights for trans people, there may be more tragic stories like Thompson's.
Self-identification
The convictions of Gayle Newland and Justine McNally for sexual offences that involved deceiving others about their gender, show how complicated it can be if someone self-identifies as a trans person but is not legally transitioned.
Both were recognised as suffering from gender confusion and, although both had sought psychiatric help for issues including anxiety and self-harm, neither was undergoing medical or legal transition. The fact they had then misrepresented their gender was considered to be something which had prevented their victims making a fully informed decision about consent. That these young women had lied was central to the convictions here – that the defendants may have self-identified as male at the time of the offences was given little credence.
The law here seems to be fixated on binary gender roles with little tolerance for gender variance. However whether their actions would have been adjudged criminal if Newland and McNally had legally transitioned is also still unclear. It is certainly relevant to prosecutions for sexual offences and the Crown Prosecution Service has advised that, when an offence involves a transgender suspect, "prosecutors will need to know the suspect's position in relation to the Gender Recognition Act 2004 (GRA)".
While it is unsurprising that criminal law has struggled to deal sensitively with gender confusion, the rules governing prison placements are slightly clearer – although they still focus on whether the prisoner has undergone legal recognition.
Holding 'proof'
If we consider possession of a gender recognition certificate definitive proof of gender we need to open up access to those services that allow people to address this, specifically gender identity clinics. There are a limited number of these clinics and UKTrans, an organisation working to campaign and provide advice for trans and non-binary people, [report](http://uktrans.info/waitingtimes the waiting time for an appointment stands (as of September 2015) at anything from six weeks to 3.5 years, with most clinics reporting a waiting time of more than a year. It is clear that those suffering gender confusion will currently have a long wait to access services.
What of those who haven't accessed these services, should we treat them in their acquired gender regardless of their position vis-a-vis the law? This will be a question for the transgender equality inquiry by the women and equalities select committee that recently concluded. Tasked with looking at our treatment of trans people, the inquiry will be considering issues affecting trans people in the criminal justice system and access to services.
Addressing these issues is becoming increasingly important. In a society that supports the rights of individuals to live unmolested in their chosen gender role we need to think very carefully about how to treat those who are not legally recognised in their acquired gender.