World leaders, international donors, government officials from developing countries and civil society organisations gathered at the London Summit on Family Planning overnight to support the right of women and adolescent girls to freely decide the number and timing of their children.
Leaders from more than 20 developing countries made bold commitments and donors pledged US$2.6 billion over the next eight years to reach 120 million more women and adolescent girls with essential family planning services. Australian Foreign Minister Bob Carr showed his support earlier in the week with an editorial in The Lancet and committed to doubling Australia's aid for family planning to more than $50 million a year by 2016.
Enabling women and adolescent girls to plan their pregnancies saves lives. Family planning reduces unwanted exposure to pregnancy and its complications and lowers the risk of unsafe abortion due to unintended pregnancy. It also allows women to avoid the risks associated with pregnancies that are too early, too late, too many, or too closely spaced.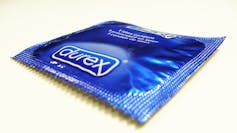 Ensuring all women and girls have access to effective contraception would prevent 30% of maternal deaths and result in 600,000 fewer newborn deaths. Family planning is also one of the most cost-effective investments a country can make towards sustainable development, contributing to the empowerment of women and young people, universal education and poverty reduction.
But despite this evidence and decades of international agreement on the need to ensure universal access to family planning, little progress has been made over the past decade. New estimates from the Guttmacher Institute indicate that just over half (57%) of married women in developing countries are currently using any modern method of contraception, compared with 55% in 2000.
In developing countries, one in four women aged 15 to 49 (more than 222 million) would like to avoid pregnancy but are not using an effective method of contraception. And this unmet need results in around 63 million unintended pregnancies and at least 26 million abortions every year (60% of which are unsafe).
Family planning in the Pacific
International efforts to increase access to contraception are focused on Africa and Asia. But some of the poorest progress has been made in our own backyard: the Pacific. The proportion of women using effective contraception is less than 35% in many Pacific countries, substantially less than the average for less developed countries, and unmet need is among the highest in the world.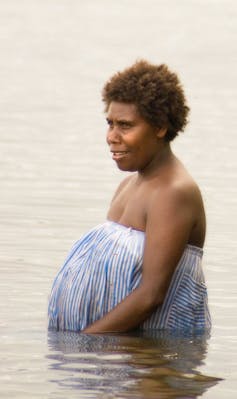 As many as one in four girls in the Pacific aged between 15 and 19 years are already mothers, with adolescent fertility rates in some countries comparable to those in sub-Saharan Africa. Adolescent pregnancy has enormous consequences for the health and well-being of girls and their children, contributing to poorer health, gender inequality and disadvantage.
With almost 60% of the Pacific aged under 25, there is a critical opportunity to invest in this growing population of young people who will place increasing demands on family planning services.
Cost vs benefit
Meeting the needs of women and girls dispersed across 500 islands in over 30 million square kilometres of Pacific Ocean will require considerable resources. But findings from two yet-to-be-published cost-benefit analyses conducted by the Burnet Institute and Family Planning International for Vanuatu and the Solomon Islands indicate that such an investment would have substantial benefits.
In Vanuatu, if family planning was accessible for all women who wanted it, the proportion of women using modern methods of contraception would likely double over the next decade. This would mean 4,000 fewer unintended pregnancies every year, fewer unsafe abortions and less demand on maternal and child health services.
The number of births to adolescent girls would fall by almost 50% and other high-risk births (where women are older than 34 years, have four or more children, or have given birth less than 24 months apart) would also be halved – contributing to fewer maternal deaths and half the number of deaths of infants before their first birthday.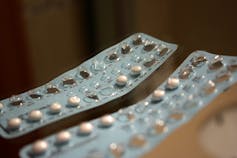 Similar impacts would be expected in the Solomon Islands, where reducing the unmet need for family planning would result in 23,000 more women using an effective method of contraception, saving more than 1,500 lives of women and babies over the next 15 years.
Additionally, enabling women to prevent unwanted births would reduce the demand on scarce public-sector and natural resources. On average, for every additional US$1 spent to reduce unmet need for family planning in the Solomon Islands and Vanuatu, US$41 to $45 would be saved in public-sector expenditure, making development goals more achievable, more affordable and more sustainable.
Time to act
Despite these incentives, funding for family planning in the Pacific has been inadequate, accounting for just 0.03% of all development assistance to the region over the past decade. A lack of political will, the high cost of providing services in the Pacific, and the relative neglect of this region compared with larger populations in Asia and Africa have contributed to family planning, and sexual and reproductive health more broadly, being chronically under-prioritised and under-resourced.
Meeting the needs of all women with a demand for family planning would require a significant increase in funding: at least US$6.5 million and US$4.2 million in Vanuatu and the Solomon Islands respectively over the next 15 years.
The London Summit hopes to reposition family planning as a health, gender and development priority. But as the international community revitalises its commitment to women and girls, it's essential that the needs and rights of those in the Pacific aren't overlooked.